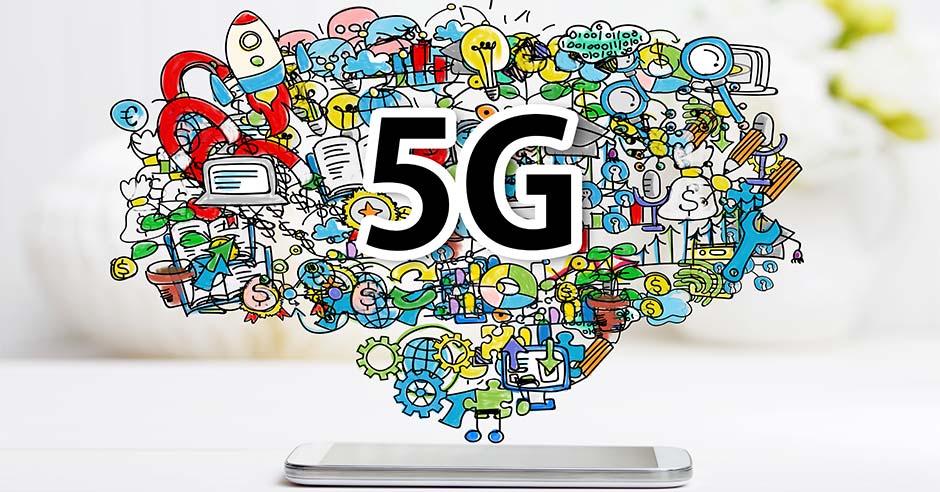 1. It's coming in late 2019.
Although 5G standards are still in discussion (however, getting closer to finalizing specs), many carriers and technology partners are already field-testing 5G with a roll-out in late 2019.
In the meantime, the next evolution of 4G LTE is coming by the name of gigabit LTE or LTE-Advanced Pro.
Currently, 4G LTE has theoretical speeds of 150 Mbps. LTE-Advanced Pro can potentially go at 1,000 Mbps. That's almost 7x the speed increase and it's backwards compatible with all 4G networks. Samsung released the first gigabit LTE-compatible phone with the Galaxy S8, so expect many new models sporting this new LTE tech.
Of course, real-world results for 4G LTE in America hover around 15-30 Mbps, so expect LTE-Advanced Pro to perform around 100 to 200 Mbps, which is still faster than 4G LTE's top speed.
And forget almost anything with the word 5G in it until 2019. (Cough, cough AT&T's 5G Evolution). It's just gigabit LTE but branded to make it sound nice and pretty.
Those sneaky marketers.
2. It's going to be faster than your landline internet.
So how fast is 5G?
Really, really fast.
With proposed theoretical speeds at 10 Gbps, it's poised to be 67x faster than 4G LTE. To put that into further context, the average HD movie file size is around 3-5 GB. At top speed, that movie would download in less than 5 seconds with 5G.
Real-world speeds would still be amazing at 1-2 Gbps which is the same if not faster than fiber internet, the fastest landline internet you can possible get right now. In fact, most homes average 55 Mbps for fixed broadband, so it's a giant leap forward in terms of speed and possibilities.
Several fixed wireless providers have even talked about using 5G to provide service for their home internet services.
Wifi powered by 5G? It's a small world after all.
3. Everything is going to be connected. Really connected.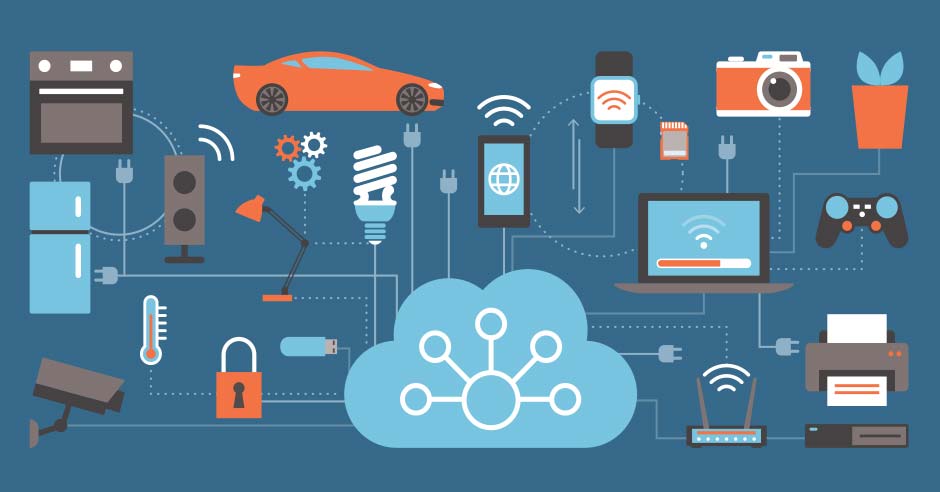 The number of smartphones worldwide in 2020? 6 billion. The number of other connected devices? 34 billion. That's almost 6x the number of phones.
So what are these other non-cellphone devices needing 5G?
The biggest pushes are for self-driving cars, wearables, delivery drones, automation services, robotics, AR/VR, and smart homes & cities.
It's not just a cellphone show anymore.
From virtual assistants like Amazon Echo to Siri keeping you organized 24/7, from smart refrigerators warning you when you're running low on almond milk, to shoes that mention that you've been sitting too much, connected devices will permeate though our lives and lifestyles the way smartphones did.
4. It's using some interesting technology
Current macro networks (cell towers) aren't going to cut it for the technological demands of 5G. A lot more needs to be done.
This includes massive MIMO, mmWave, beamforming, small cells, carrier aggregation, more fiber to homes, and other industry terms you probably don't want to Google right now.
All you need to know is that carriers and technology partners are doing whatever they can with limited spectrum to improve speeds with a mix of new hardware and software configurations.
5. Expect to see a lot of "street furniture."
As mentioned above, cell towers and rooftop base stations aren't close enough to users in urban and suburban areas for 5G to be effective. Running fiber closer to homes and using small cells are some of the answers to provide decent 5G service.
However, the biggest issue with small cells are municipality and local regulations. In other words, no one wants a big hulking antenna on their front yard no matter how bad the signal. And no homeowners association and other local governing bodies will allow it.
So street lights, power poles, and other public property are being used in order to install small cells to deliver 5G to homes and buildings.
However, not all is peachy, some neighborhoods and districts will require aesthetically-pleasing small cells and designs, which adds complexity for each city down to the street.
6. It's already being tested in select cities
For now, 5G is being tested at 28 Ghz, 39 Ghz, and 600 Mhz spectrum with AT&T, Verizon, and T-Mobile testing in major cities this year.
Here's a partial list:
Atlanta
Austin
Dallas
Denver
Houston
Miami
Minneapolis
New York
Orlando
Phoenix
Seattle
7. 4G LTE isn't going anywhere anytime soon. In fact, it's getting better.
Don't trade-in your 4G LTE phone or cellular device just yet, because it's here to stay for a long time. In fact, 4G LTE won't hit its peak until 2028, because many of the carriers will depend on it to help with coverage until 5G fully matures, which won't be anytime soon.
4G LTE is actually still advancing with newer tech called 4.5G and 4.9G, which promises speeds up to 3 Gbps. That's 20x faster than current 4G LTE speeds right now. So 4G will be around for at least another decade or two.
But if you're still solely relying on 3G... that's another story.
Anyway, folks.
The future is coming. And a lot faster than you think.
---
Need help? Email us today ( sales@wilsonamplifiers.com) or give us a call at 1-800-568-2723. A cell phone signal expert will gladly assist you in getting better signal instantly.