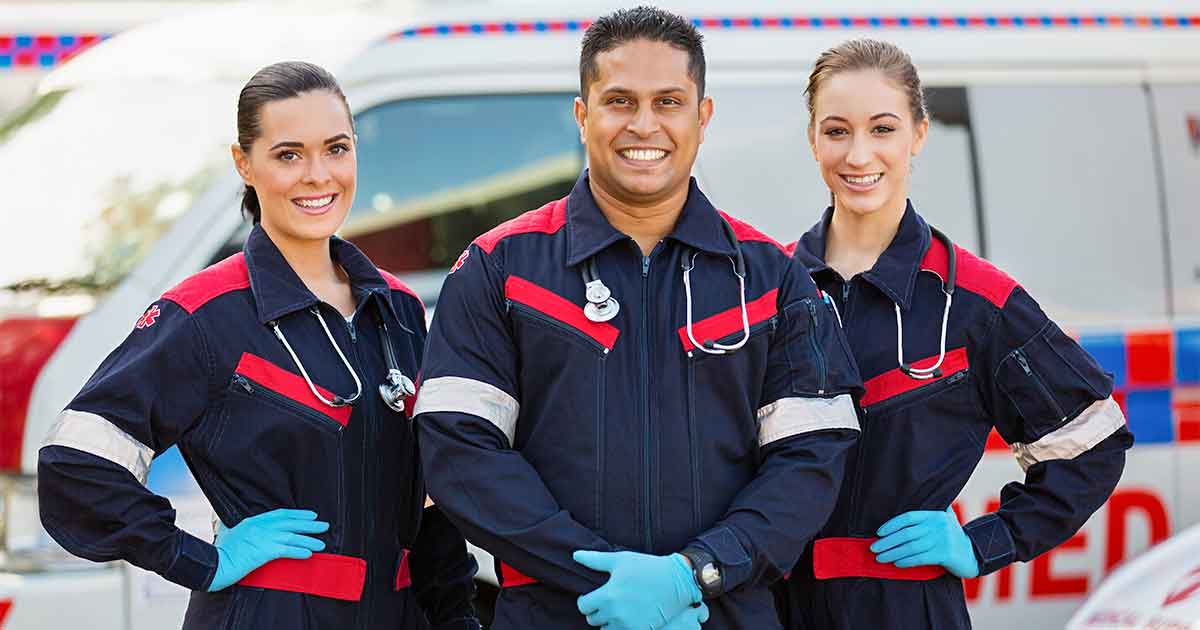 Empowering Emergency Medical Services
EMS (emergency medical service) personnel such as paramedics and first responders are generally the first to arrive and act during critical moments when time is limited and urgency is the key.
They depend on their tools & equipment to work without fail.
And nothing is more important than their EMS vehicles when ambulances and emergency vans need to be constantly connected.
Whether speaking to the dispatcher or relying on smart devices to relay information to medical professionals, having reliable 3G & 4G LTE signal is mandatory to do the job right.
And when it comes to improving 3G & 4G cellular signal, Wilson Amplifiers has the answer.
The Problem
Cell phone signals are radio waves, the AM-FM kind. Like all radio waves, they are easily altered, absorbed, and blocked by literally everything under the sun.
It's not just a cell tower distance problem. In the city, tall buildings and urbanization creates a distortion that impedes quality 3G & 4G LTE from getting into the ambulance.
But let's look at the complete list:
Cell tower distance
Outside interference: Trees, hills, mountains, valleys, and any tall structures natural or manmade.
Building material: Metal, glass, rebar, concrete, brick, energy-efficient material, and other conductive material (electrical or magnetic).
Internal obstructions: Thick walls, metal, glass, and electrical devices & clutter, etc.
Even weather like rain, snow, and thunderstorms.
All it takes is just one or any combination of these factors, and signal is definitely compromised.
But there is a way to improve your signal for good.
The Solution: Ambulance & EMS Cell Phone Signal Booster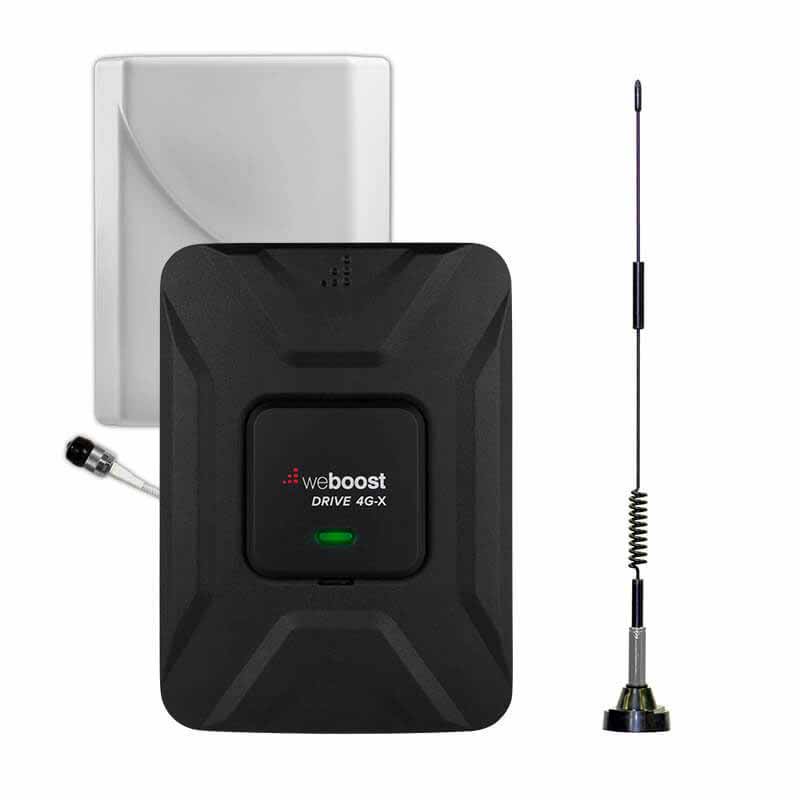 A cell phone signal booster takes any existing 3G & 4G LTE signal and amplifies up to 32X and then rebroadcasts the boosted signal into the home, office, or car.
It essentially bypasses all building & vehicle material, amplifies it inside the home or car, and allows for boosted signal to AND from the cell tower.
The results? Improved service. Faster internet. Better talk & text.
Here are all the features and benefits of using a cell phone booster:
Works for all cell phones & cellular devices.
Carrier-proof: Works for all carriers in USA & Canada.
One-time purchase, no monthly fees.
No need for wifi or any broadband connection.
The weBoost Drive 4G-X + Ambulance Kit (Model #470510-EMS) pictured above is a customized kit specifically made for EMS and ambulance professionals needing quality cellular reception in their vehicle.
It features the weBoost Drive 4G-X, the most powerful vehicle car booster, with an NMO (non-magnetic mount) 12" inch outside antenna paired with a "building-grade" wall-mount inside panel antenna for complete 3G & 4G LTE cellular coverage inside ambulance.
Feedback and reviews so far say it pulls in about another 1-2 bars of service for most carriers with improved talk, text, and data service.
Works better in urban areas than rural, but still a capable all-around performer when there can be no compromise about getting any good signal.
"Hey now, does it really work?"
Yes. *
Why the asterisk, you say?
That's because you'll need existing outside cell phone signal.
A cell phone booster ENHANCES existing signal, it does not create it.
Think of it as a megaphone. It'll amplify sound you put in. A whisper to a scream provides different levels of output. But if those lips are sealed, then no amplified sound.
So here's how to find out if this works for you:
If signal is stronger outside your vehicle than inside, then a booster will work. If your outside signal is better than -95 dBm ( find out how to read your signal in dBm), then a signal booster produces great results. From -95 to -115 dB, results may vary, but we generally see improvements across the board.
How May We Help You?
Wilson Amplifiers is the leading provider of cell phone signal boosters. Cell phone boosters amplify 3G & 4G LTE for any phone with any carrier for home, office, or vehicle.
We seriously hate dropped calls and poor coverage, so it's our goal in life to stomp on spotty signal like the little roaches they are:
Free consultation (ask us anything) with our US-based customer support (sales@wilsonamplifiers.com) or call us at 1-800-568-2723.
Free shipping.
Better signal or industry-leading 90 money-back guaranteed. No questions asked.
We want everyone to be satisfied, so we provide lifetime technical support and a 2-year warranty for all products.
Ask us anything and we'll be glad to help.