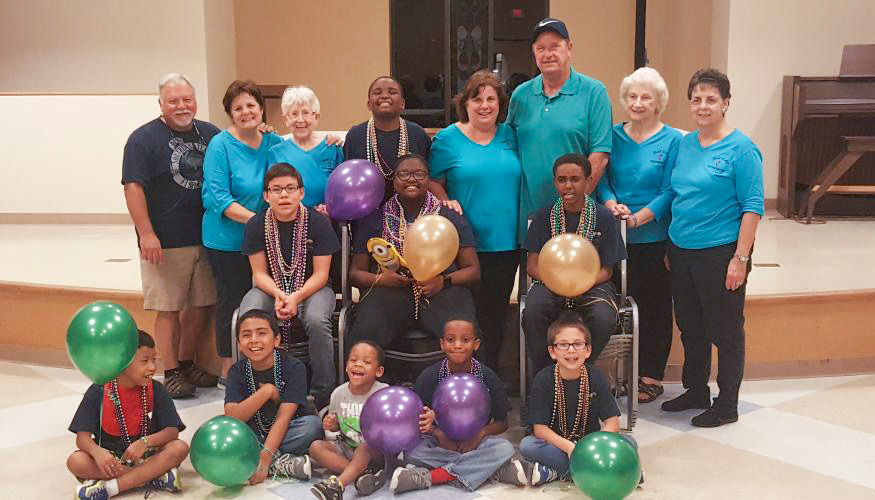 During the month of February, a portion of our sales were donated to the Boys & Girls Country in Houston, TX.
Thanks to the Signal Angels & their suggestion, a $2,000 check was presented to the hardworking men & women who take in children needing guidance & direction, mentoring them into responsible adults with family values and most importantly, a sense of love & belonging.
Andrew Hansen, CMO, and James Nguyen, Content Manager, were invited to take a tour of the facilities to better understand how the charity has impacted the lives of youths for decades.
About Boys & Girls Country Club
Founded in 1971, the charity has provided a Christian home environment for over 1,400 students in over 45+ plus years of operation.
The organization provides year-round care & support for over a 100 boys & girls guided by 34 Teaching Parents.
What impressed us most was the thorough commitment to all facets of the children's lives. From physical, social, emotional, education, arts, and spiritual, there is guidance in all areas with an emphasis on taking ownership and being responsible for one's actions.
This isn't simply a foster home, but a complete community dedicated to empowering children to learn, love, work well with others, and view their potential beyond their beginnings. Seeing this in person and talking to the men & women who invest so heavily with improving lives, the team at Wilson Amplifiers was deeply touched and will continue to support the charity well into the future.
So on behalf on WilsonAmplifiers, we thank you for supporting us which in turn supports the bigger things & meanings in life.
Learn more about the Boys & Girls Country.