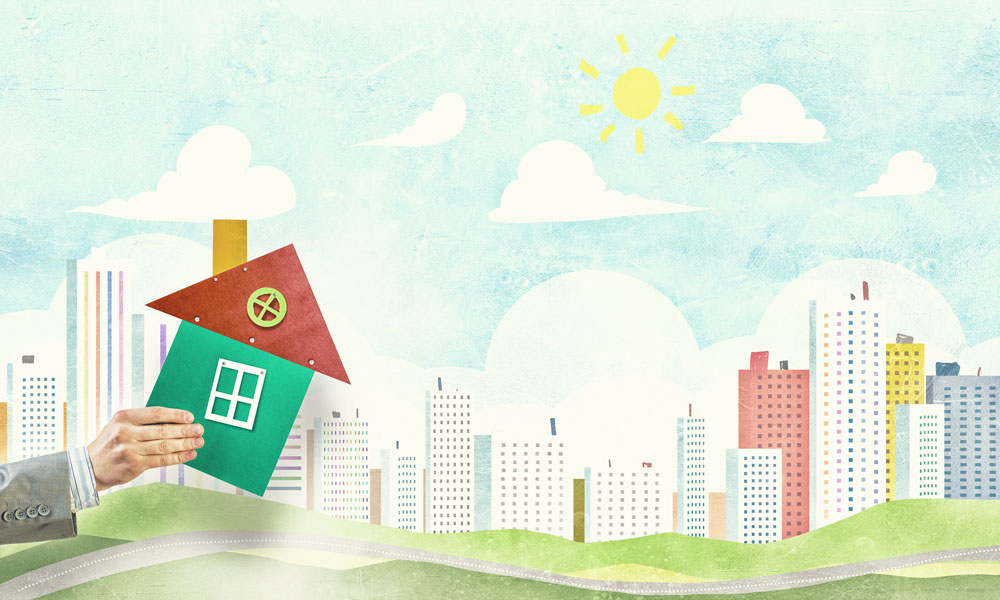 Your problem with bad cellphone reception
Just how important is cell phone reception in your home?
According to a Time Magazine article, 76% of American home owners say cell phone service is very important compared to 60% who value the quality of schools in the district.
So it's not only you, everyone needs quality coverage for their cellular devices.
But are you getting what you're paying for every month?
With the increasing number of smartphone ownership comes the increasing need for more data. It's not just talk & text anymore. It's the internet. It's email. YouTube. Spotify. Streaming video and audio. Podcasts. Google Maps. Social media. Dozens and hundreds of app that hunger for big data. And thousands & millions of other cell phone owners wanting what you want: more bars.
And that's ONLY the first problem.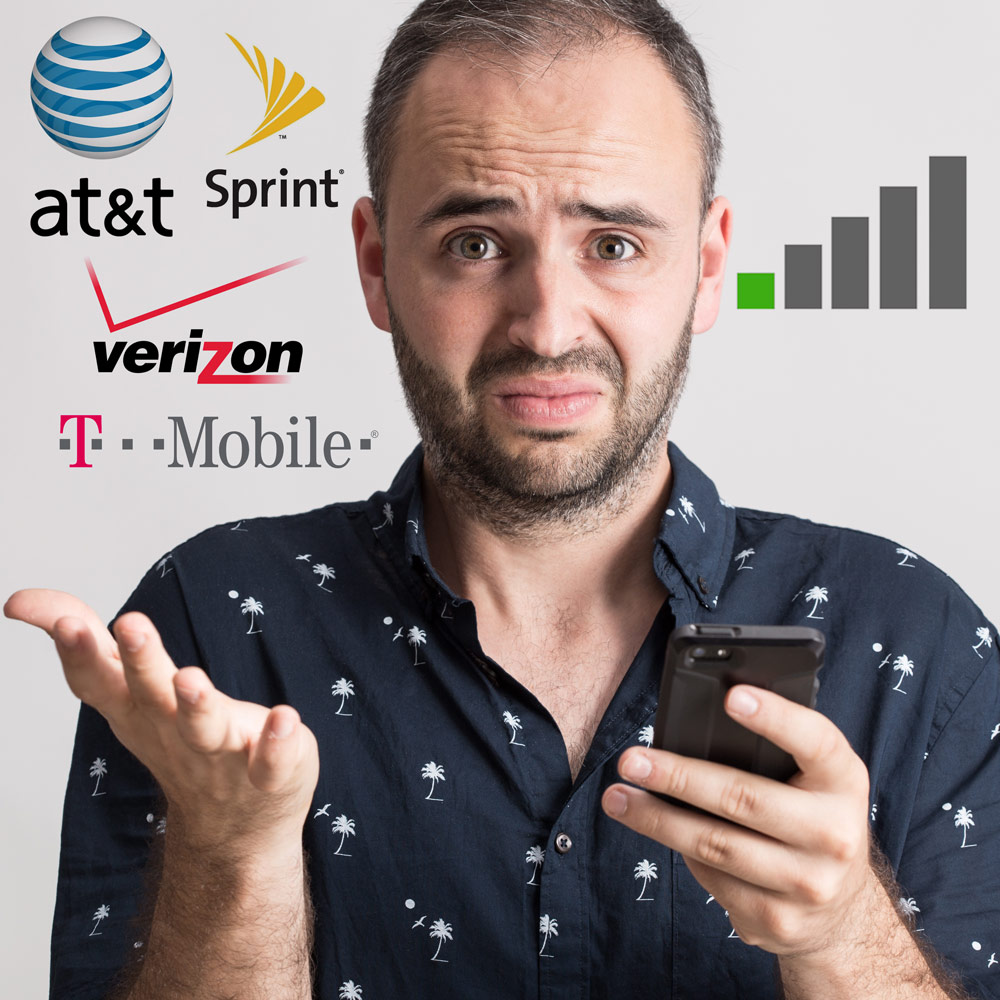 Once you consider distance from the cell tower, interference between your phone antenna and cell tower, and building material (metal, glass, thick walls, energy-efficient barriers), they all lead to the same problems you've faced over and over again:
Dropped Calls
Poor Call Quality (aka the "I can't hear you, could you repeat that again?")
Slow Internet
Stuck Text Messages
Spotty Reception
How-Low-Can-You-Go Bars

And this is a problem that isn't going away anytime soon. No matter how many cell towers AT&T or Verizon build, no matter how close you are to the cell tower, you'll always be fighting against distance, outside and inside interference, and other users for good signal.
Why wait for signal, get it to come to you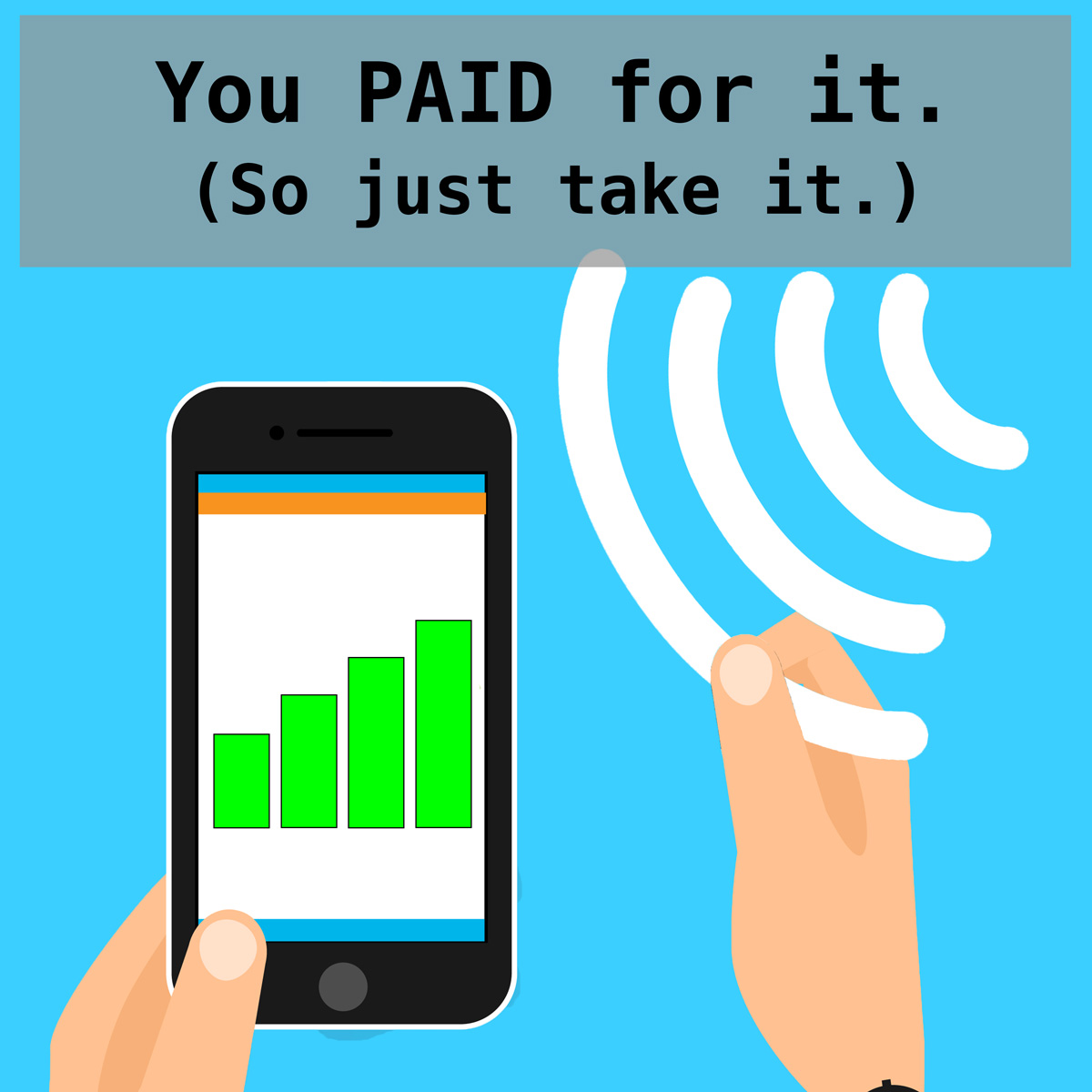 There are some best practices to maintain a better signal. However, if you want pure power and a guaranteed solution, then consider a weBoost cell phone signal booster from Wilson Electronics. Cell phone boosters (also known as cell phone repeaters or amplifiers) are FCC-certified devices that take weak cell signals and amplifies it up to 32X.
Think of cell phone boosters as a super megaphone for cellular signals. Even with a weak signal, a cell phone amplifier can boost the signal, directly bypass building material, and then rebroadcast the enhanced signal throughout an area in need without interruptions.
The results:
Crystal Clear Calls
Constant Connection
Fast Internet
Quickly-sent Text Messages
Wider Coverage
More Bars
Why weBoost & Wilson Amplifiers?
All our recommended Wilson weBoost signal boosters below come with a 2-year manufacturer's warranty, lifetime technical support, free shipping, 30-day no-hassle returns policy and no taxes outside Texas.
Most importantly, they're made in the USA for highest quality assurance and precise engineering. No cheap gimmicks. No half-hearted solutions. They just work or your money back guaranteed.
All Wilson signal boosters are permitted (even encouraged) for use by all major carriers (AT&T, Verizon, Sprint, T-Mobile, etc.).
weBoost is the premium line of signal boosters from Wilson Electronics and has been the leading manufacturer of cell phone signal boosters for over a decade.
Our customer support at Wilson Amplifiers are certified signal boosting experts. We have answers for any of your poor reception at home. Don't believe me? Email us: ( sales@wilsonamplifiers.com)
Differences between a 3G & 4G Home Signal Booster
3G covers talk, text, and basic 3G internet. 4G covers all of 3G and high-speed 4G LTE internet. If you just need to boost talk & text, go with a 3G booster. If you surf the internet, stream, download, and use other internet-reliant apps, then stick with a 4G booster.
---
Home Cell Phone Signal Booster Reviews
GOOD:
3G: weBoost Home 3G 473105
4G: weBoost Home 4G 470101
(Coverage 150 to 1,500 sq ft: 1-2 Rooms)
The baby-bear model and cheapest signal booster for home. Depending on the outside signal, you may get from 150 to 1,500 sq ft of coverage. However, realistic performance is probably around desktop space to maybe a small room. Perfect for single office, home office (SOHO) and small areas like cabins and apartments.
Overview of the weBoost Home 3G & 4G:
Boosts Talk, Text, Internet, 3G or 4G LTE Data
From 150 to 1,500 sq ft coverage (desktop to 1-2 rooms)
Up to +60 dB Gain
$269.99 for weBoost Home 3G. $399.99 for weBoost Home 4G
---
BETTER:
3G: weBoost Connect 3G 472205
4G: weBoost Connect 4G 470103
(Coverage 1,000 to 5,000 sq ft: Whole Home)
The goldilocks model and most popular cell phone booster. Depending on the outside signal from 1,000 to 5,000 sq ft coverage. Great option for most homes in the city, small offices, farm houses with average signal, and buildings under 5,000 sq ft wide. If you're getting mediocre to below-average signal, this should be the first model to look it.
Overview of the weBoost Connect 3G & 4G:
Boosts Talk, Text, Internet, 3G or 4G LTE Data
From 1,000 to 5,000 sq ft coverage (multi-room to whole home)
Up to +65 dB Gain
$399.99 for weBoost Connect 3G. $549.99 for weBoost Connect 4G.
---
BEST:
3G: weBoost Connect 3G-X 470105
4G: weBoost Connect 4G-X 471104
(Coverage 2,000 to 7,500 sq ft: Large Home)
The papa bear and the most powerful home cell phone booster. Coverage & service ranges from 2,000 sq ft up to 7,500 sq ft. If you have extremely poor or marginal signal in a remote area, this would be our top recommendation.
Overview of the weBoost Connect 3G-X and Connect 4G-X:
Boosts Talk, Text, Internet, 3G or 4G LTE Data
From 2,000 to 7,500 sq ft coverage (small home to large home or small building)
Up to +70 dB Gain
$649.99 for weBoost 3G-X. $899.99 for weBoost 4G-X.
---
---