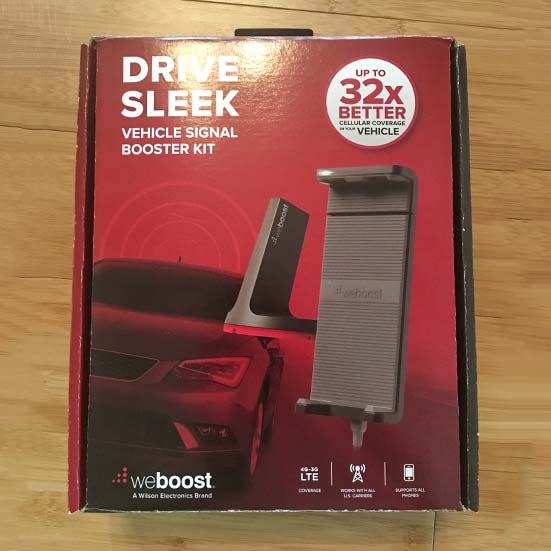 New Design, Better Performance
Today we review the weBoost Drive Sleek (model no. 470135). It's the successor to the weBoost Drive 4G-S, an entry-level cell phone signal booster for cars & trucks.
Cell phone boosters amplify 3G & 4G LTE in weak signal areas. This cradle-unit is designed to hold & amplify one smartphone. For people always on the road and dropping calls or losing map directions due to interrupted service, the weBoost Drive Sleek is worth a closer look.
After listening to customer feedback, the weBoost Drive Sleek updates its older design to match today's smartphones while providing the always-dependable performance Wilson Electronics is known for.
Out With The Old, In With the New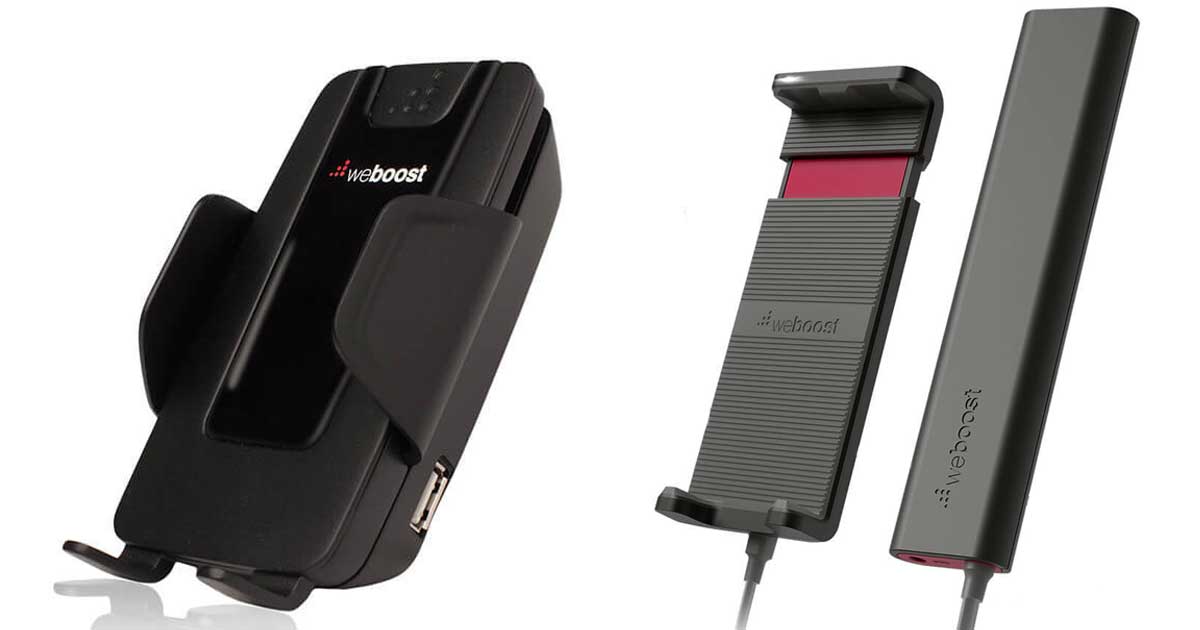 The weBoost Drive 4G-S (pictured left) and weBoost Drive Sleek (pictured right) are night and day in terms of design. The Sleek is much slimmer and doesn't look so bulky. This is a very important step for the cell phone booster industry since earlier models have always performed well but never looked as elegant as their smartphone cousins.
The Drive Sleek oozes 'sleek' in every sense of the word. It doesn't look like a bulky, complicated piece of equipment but a modern electronic that pairs well with an iPhone or Galaxy phone in your car.
Parts & Installation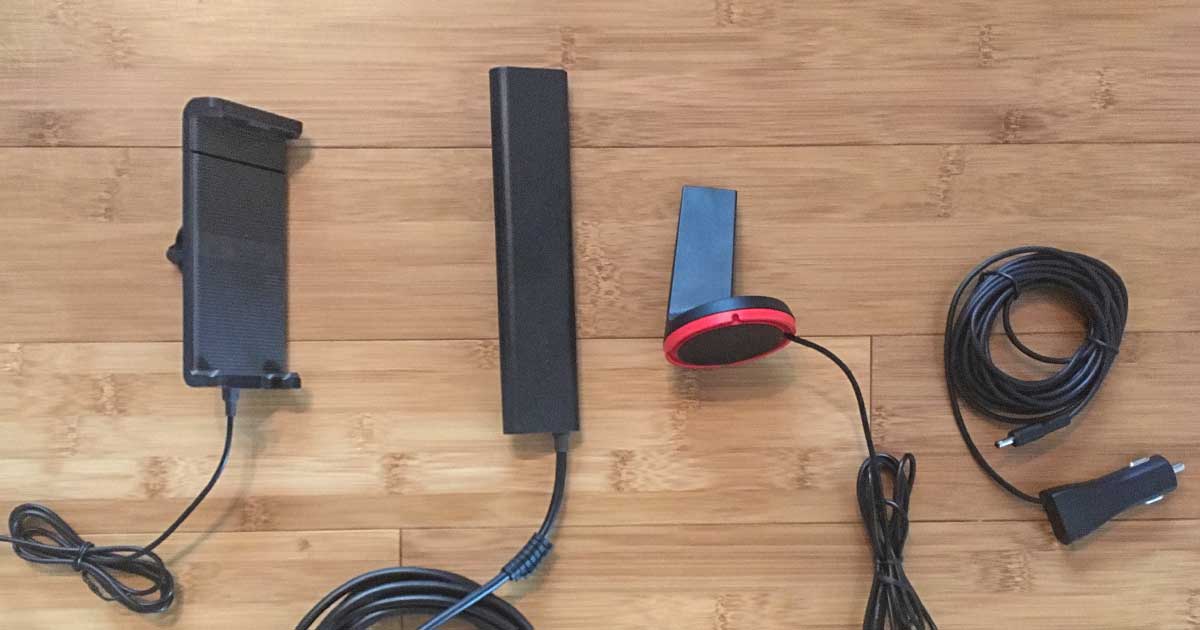 The weBoost Drive Sleek comes with 4 easy-to-assemble parts:
Cradle mount to hold the phone
Amplifier to boost the signal
Outside antenna to pick up signal
Power supply with a USB 5V/ 2.1 pass-through charging port
The secret sauce of the Drive Sleek is the separation of the cradle mount and amplifier. Whereas previous cradle-mount cell phone boosters have always housed the amplifier, the Sleek has total separation of cradle and amplifier. This drastically cuts down on the size of the cradle.
Now the amplifier is the long rectangular hardware that pushes boosted signal to the cradle and can be place underneath or beside the seat. This should also remedy one of the biggest complaints about cradle units since they tend to run a little too hot.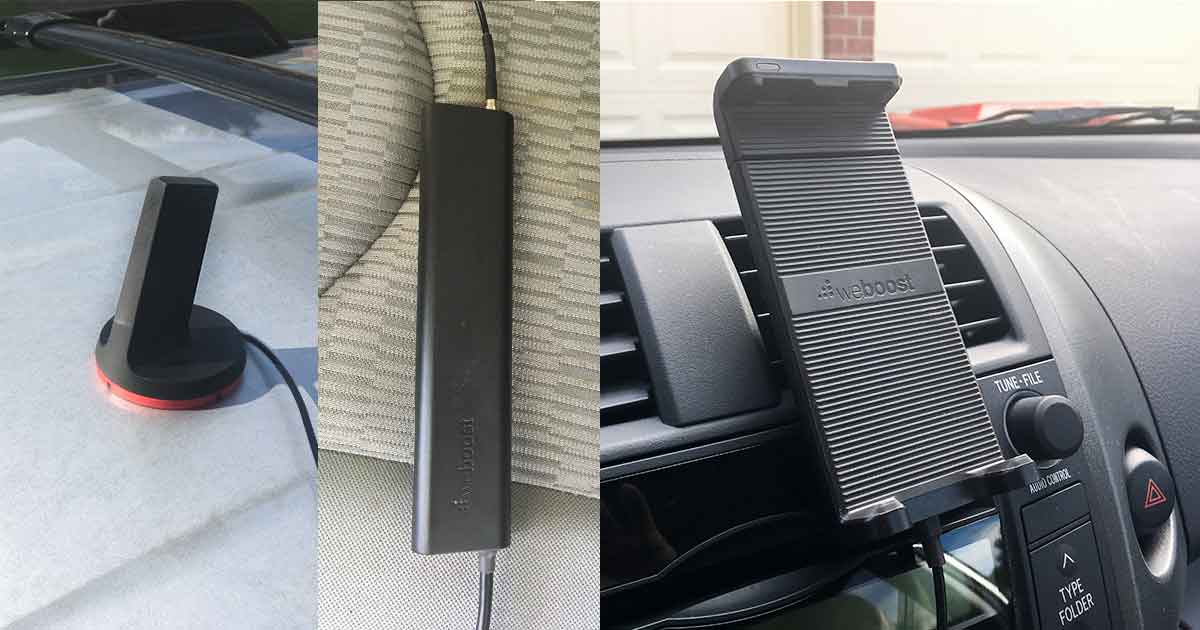 Installation is easy and fast. Took me less than 7 minutes.
The outside shark fin antenna is installed in the middle or rear-end of the roof depending on your vehicle. It's attached to the amplifier with a simple snap-in cable.
The amplifier is essentially the hub with two inputs for the outside antenna and power and one output for the cradle. It has a velcro backing to attach to carpet or side of the seat.
Because of the generous length of the cradle & amplifier cables, I'm able to run cable from the back of my SUV, placing the amplifier in the back and hiding all the cables underneath the seats and carpet.
The cradle unit comes with a magnet vent mount and can comfortable hold smartphones up to 7.5 inches long. For reference, the iPhone Plus and Galaxy are just under 6.5 inches tall.
When plugged into the power supply, the led light on the top left of the cradle will light up a solid white.
Now on to the tests.
Testing Results of the weBoost Drive Sleek
We tested the weBoost Drive Sleek in two locations using an iPhone on T-Mobile service. While results may vary with different carriers, this real-world test should give a decent indicator about how well it will perform in general for other phones and carriers like AT&T and Verizon.
So what's the verdict?
Urban Test: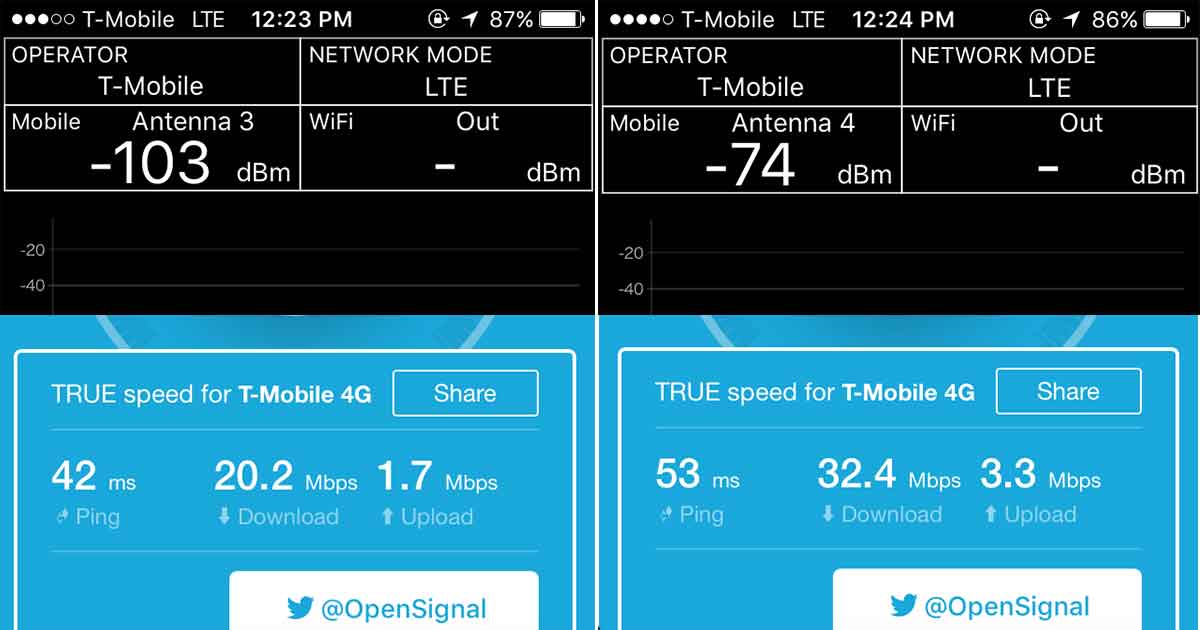 Rural Test: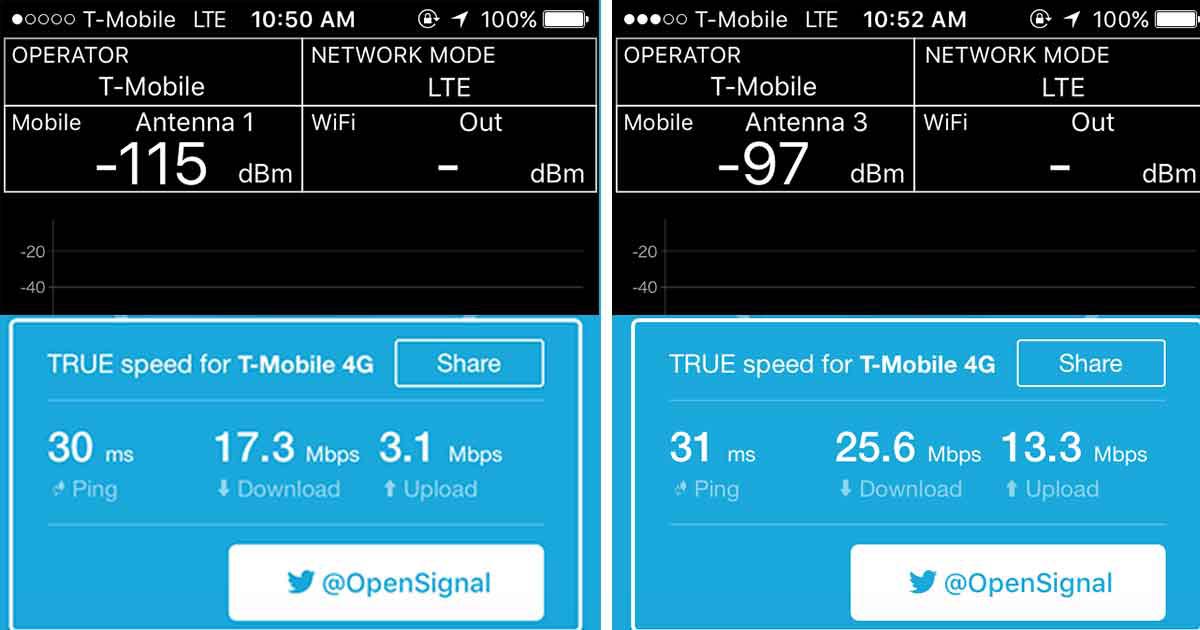 dB Ranges (closer to -50 dBm is best) :
| | | | |
| --- | --- | --- | --- |
| weBoost Drive Sleek | dBm Range Before | dB Range After | dB Gain Range |
| Urban Test | -100 to -105 dBm | -74 to -85 dBm | +15 to +31 dBm |
| Rural Test | -113 to -118 dBm | -97 to -106 dBm | +7 to +21 dBm |
Conclusion
One word: Winner.
On our urban test, we saw a much higher dB gain with download speeds over 50% faster and uploads nearly double. For those needing a primer on dB readings, see how to read cell phone signal strength the right way.
Surprisingly, even with one bar of LTE from T-Mobile, it still performed pretty well during our rural test (kudos, T-Mobile). With the Drive Sleek, it performed even better. dB gain wasn't as big compared to the city, which is common for most of these tests since the countryside is more demanding.
What surprised me were the upload speed tests with nearly 3-4X the performance. This indicates that the outside antenna is more powerful than the previous models.
We'll have to run more lab tests, real world tests, and also do some comparisons to other models. But for now, the weBoost Drive Sleek represents a coming-of-age for mobile signal boosters where style & performance meet.
And it's still getting better.
Verdict: Highly Recommended.
---
How We Can Help:
Wilson Amplifiers is here to help you select the right signal booster. There's absolutely no risk:
Free consultation (ask us anything) with our US-based customer support (sales@wilsonamplifiers.com).
Free shipping.
30-day test drive.
2-year manufacturer's warranty
Made in the USA
Better signal or money-back guaranteed.
We want everyone to be satisfied, so we provide lifetime technical support and a 2-year warranty.
Our US-based customer support is second to none. There's no one-size-fits-all strategy and we listen to all the details before suggesting ways to get you better signal.
Our motto: "Provide solutions. Don't sell boxes."
Read real reviews from our customers.
Ask us anything and we'll be glad to help.
---
Want to learn more about cell phone boosters? Read more with our definitive guide:
---
Need help? Email us today ( sales@wilsonamplifiers.com) or give us a call at 1-800-568-2723. A cell phone signal expert will gladly assist you in getting better signal instantly.