Wilson Amplifiers Is Open for Business
We're Still Here!
Wilson Amplifiers remains open for business during the spread of the COVID-19 infection.
We've taken the necessary precautions, and are working from home to protect ourselves and our families. However, we remain committed to providing great cellular signal for each and every one of our customers.
We know that we provide one of the best solutions for maintaining connectivity during a time of self-quarantine, social distancing, and economic uncertainty.
The need to be connected to others is within our very DNA. Yet, the coronavirus threatens that, with the government banning large congregations and limiting human interaction to small groups of less than 10. Who knows what tomorrow might bring.
If you have poor cell signal, dropped calls, slow data, and unsent text messages keep you from vital human contact. Experts predict traditional Internet connections (WiFi chief among them) may be strained to breaking over the next several weeks. Self-quarantine is what all experts recommend, but cabin fever is a very real thing, and talking with your friends and loved ones can dull the pain of loneliness.
Whether you're working from home or riding this pandemic out, Wilson Amplifiers can help. Cellular provides a solution to busy WiFi networks, allowing both your spouse and or kids to access their favorite programs while you remain on a conference call with your boss, or keep in contact with your friends and loved ones. We're working with our partners and suppliers to figure out ways to make these products more accessible.
Currently, our best offer on a work-from-home signal booster is the weBoost Home MultiRoom (Renewed), which we're offering at over $100 off to help those affected by COVID-19.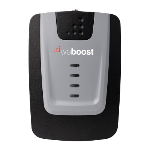 As long as delivery services (US Postal Service, UPS) remain intact, we will continue to supply the United States with legal, FCC-approved cell phone signal boosters. These DIY kits require no help on installation, and no strangers in your home potentially infecting you or your loved ones. You will be safe, and have great cell signal to boot.
We're ordinary people just like you, and can't wait for this pandemic to run its course. Here's to a great rest of 2020!
How to Improve Weak Cell Phone Signal
Wilson Amplifiers is the leading provider of cell phone signal boosters. Cell phone boosters amplify cell signal for any phone for any carrier for home, office, or vehicle.
We seriously hate dropped calls and poor coverage, and it's our mission to educate people on ridding it from their lives:
Free consultation (ask us anything) with our US-based customer support (sales@wilsonamplifiers.com), call us at 1-800-568-2723, or chat with one of our signal experts live here
Free shipping
Better signal, or your money back within 90 days
We want everyone to be satisfied, so we provide lifetime technical support and a 2-year warranty for all products.
Ask us anything and we'll be glad to help.
See complete cell signal booster kits for your situation:

Home / Small Office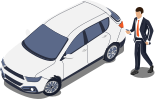 Car / Truck / RV / Boat

Commercial Building
THE WILSON AMPLIFIERS ADVANTAGE
FREE SHIPPING No Minumum Purchase
90-DAY
Money Back Guarantee
LIFETIME
Technical Support