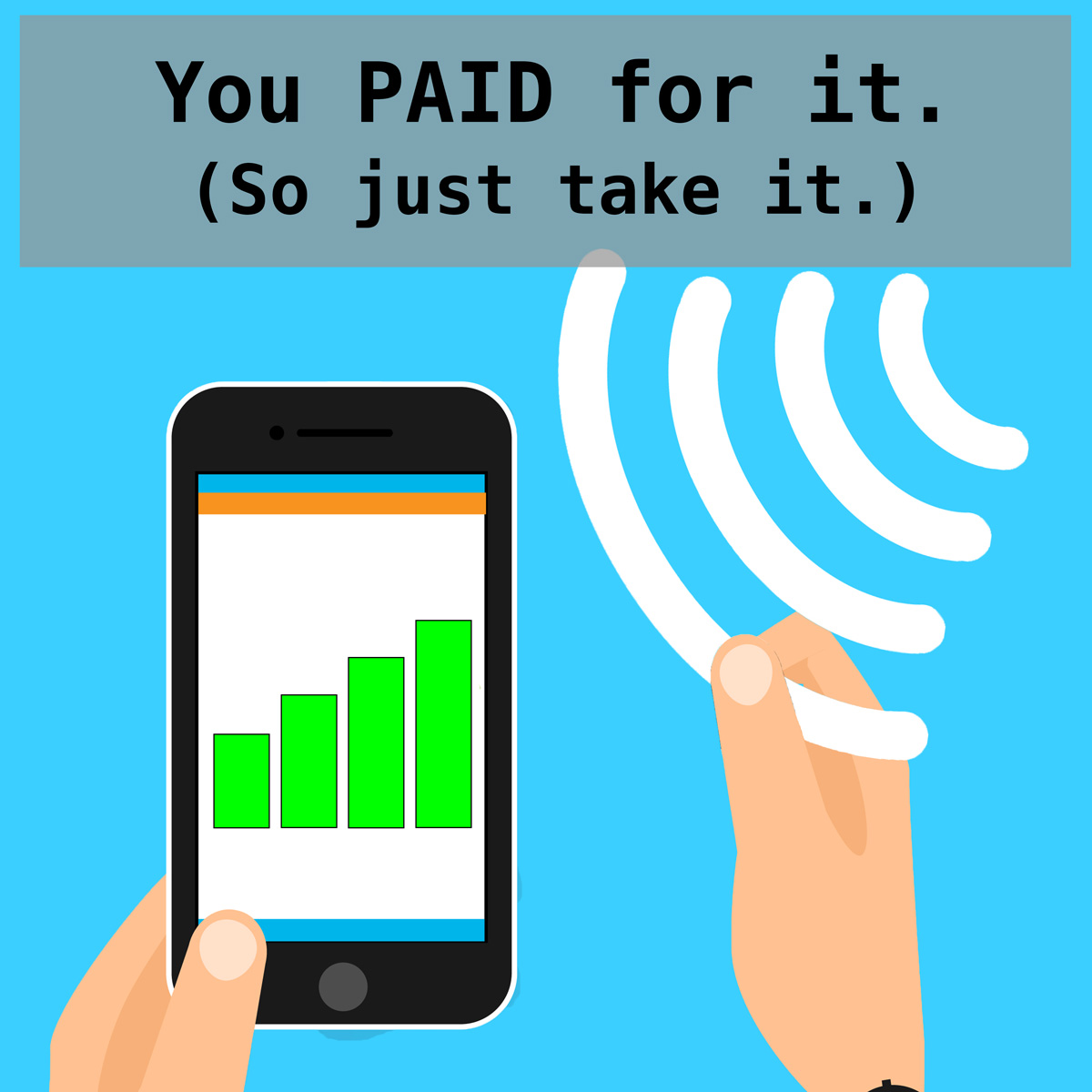 Hundreds of dollars spent on cell phone bills every year.
And I'm still dropping calls, getting slow internet, and everyone sounds like they're speaking from the bottom of the ocean.
Life isn't perfect. I get it.
But at work, at home, and on the road, when spotty service keeps interrupting my daily routine, I have to be angry, and I need to get more bars.
Why am I paying for service I'm not getting properly?
Yes, there are some best practices to get better cell signal. But still, I need something that will guarantee better signal 24 hours a day and I want it on my terms and not be at the mercy of T-Mobile or other carriers.
Well, there's an answer: it's called a cell phone antenna booster.
A cell phone antenna booster (also known as cell phone booster) takes your weak cellular signals and amplifies it up to 32X. More bars, better coverage, and solid reception.
It does this with three simple steps and components:
The Outside Antenna pulls in your existing poor signal.
The Antenna Amplifier (or Booster) boosts signal with advanced patented technology.
The Inside Antenna rebroadcasts the enhanced signal to an area in need.
It's that simple.
These aren't those gimmicky cell phone booster stickers or cell phone apps that promise to magically give you more bars and better signal. They don't work, period.
Cell phone antenna boosters are FCC-certified devices and long-term investments.
They work with all 2G, 3G, and 4G frequencies on all phones and all carriers such as AT&T, Verizon, Sprint, T-Mobile, and others. Unlike microcells and femtocells, they don't require landline broadband internet.
They're just one-time investments that guarantee more boost to your cell phone signal or your money back. And they come with 2-year warranties because they're dependable, built-to-last, and made in the USA.
Get back what you're already paying for: Great signal & constant connection! You can either wait for your carrier to maybe take care of the situation or you take action and get the signal you deserve.
Below are our top 6 cell phone boosters for homes and cars:
Cell Phone Antenna Boosters For Home
Cell Phone Antenna Boosters For Car
How May We Help You?
Wilson Amplifiers is the leading provider of cell phone signal boosters. Cell phone boosters amplify 3G & 4G LTE for any phone with any carrier for home, office, or vehicle.
We seriously hate dropped calls and poor coverage, so it's our goal in life to stomp on spotty signal like the little roaches they are:
Free consultation (ask us anything) with our US-based customer support (sales@wilsonamplifiers.com) or call us at 1-800-568-2723.
Free shipping.
Better signal or industry-leading 90 money-back guaranteed. No questions asked.
We want everyone to be satisfied, so we provide lifetime technical support and a 2-year warranty for all products.
Ask us anything and we'll be glad to help.