For the Christmas and New Year's break, I decided to take a road trip to the Grand Canyon in hopes of avoiding the summer crowds. As part of the selfie and post-it-as-it-happens generation, I needed 4G service for quick Facebook and Instagram posts, but also for directions.
Using Google Maps on 3G is slower than a slug on a lazy Sunday afternoon, so no way I want to rely on it. And I also have T-Mobile service, good and cheap for the masses in the city but not great nationwide service. So I decided to bring the Wilson 460108 Mobile 4G cell phone signal booster with me. Last thing I wanted was no service or dead zones during my trip.
Now full disclosure, I work for WilsonAmplifiers.com and my road trip started from Phoenix (we flew from Houston— the girlfriend didn't want to drive through Texas, and I didn't blame her). As for working for WilsonAmplifiers.com, 1) We believe in our products 2) We also believe in honesty. So no fluff, no finger wagging from the higher ups. What you read is 100% accurate of my account.
Arrived in Phoenix late at night, drove to Flagstaff to stay. Luckily, the T-Mobile service did its job. However, once we hit Flagstaff, that's when the problems began. T-Mobile 4G LTE was at one bar and was much slower than one bar LTE back in the big city.
So quick install of the Wilson Mobile 4G: outside mini-mag antenna snaps onto the roof, amplifier tucked under the seat, and the inside amplifier we decided to velcro near the cupholders since that's where the phone would be near.
Plugged in to the car power adaptor and turned it on. Expected instant results, but had to wait a few seconds. Then the magic happened, From one LTE bar to four. Google Maps was speedy and also managed to download some emails quickly.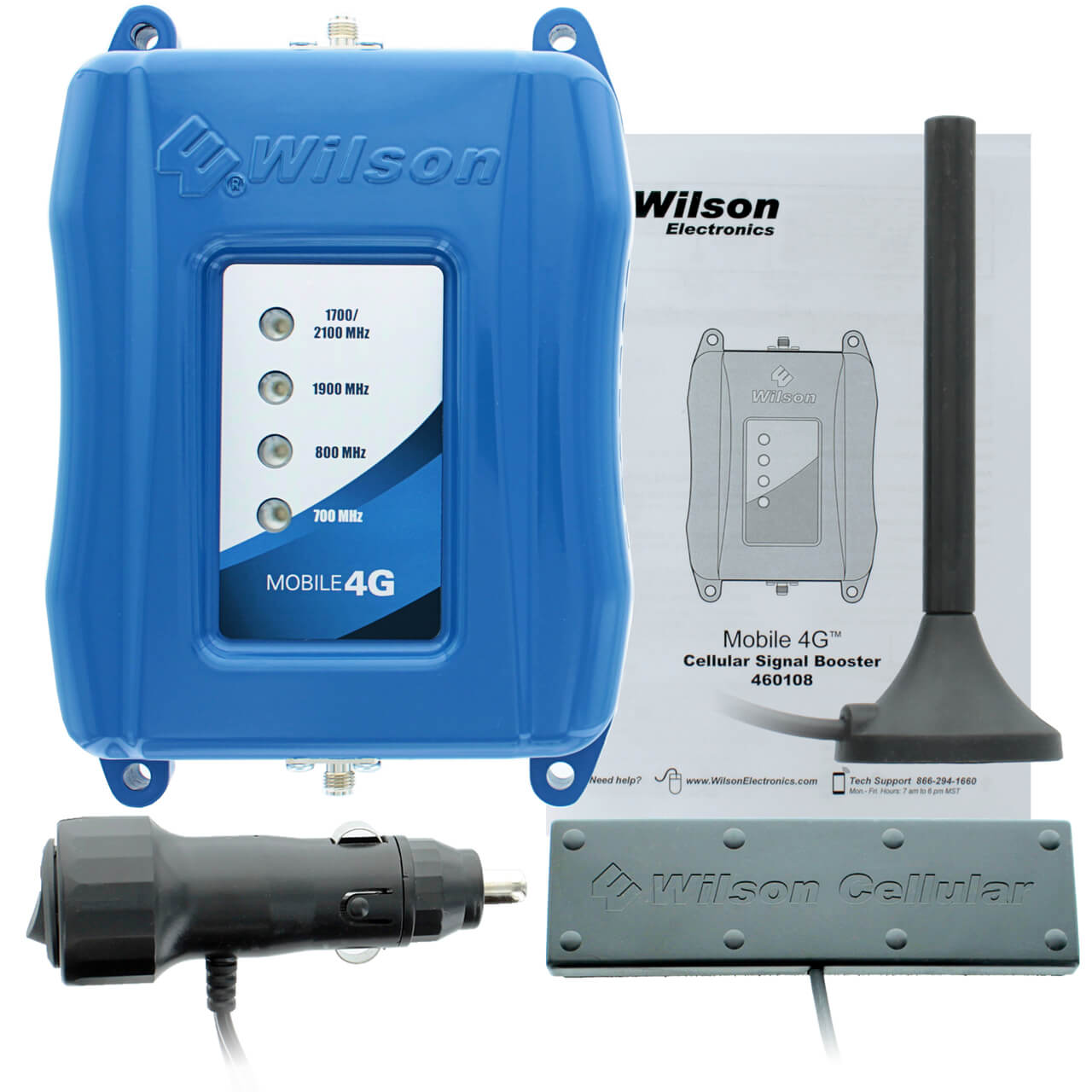 Took Highway 180 all the way to the Holiday Inn hotel in Tusayan, a town right at the Grand Canyon's front door. Now here comes a second blessing of using this product . Wired and wifi internet speed in Tusayan and at the hotel was slow. Super slow. There's even a letter from the mayor in each room apologizing for the slow speed.
T-Mobile service switched to Commnet (never heard of them before). So internet was horrible on all sides. So I decided to sit in the car and use the signal booster. And it was actually faster than the hotel's wifi. Now considering the freezing temperature outside, you knew how much I needed to get some messaging and emails done. But nevertheless, it was a nice little bonus.
While the Wilson Mobile 4G already eased my mind while traveling and paid its dues just for the speedier service than the city's internet service, it's best use was saved for in the Grand Canyon. We stayed for three days. But the first two days were definitely a trial of fire. Despite the seemingly simple roads and very helpful maps and guides inside the Grand Canyon, a wrong turn would take us miles away from the exit or road to the exit.
And I'm not sure about AT&T, Verizon, and Sprint service in the Grand Canyon, but it's near non-existent for T-Mobile. Not good at all after a very long hike and we're just looking to get out as soon as possible and get into a hot bath.
The Grand Canyon Visitor Center is the hub for shuttle buses and parking for cars. So there's a network of roads leading in and out. Despite my excellent man-intuition of driving, I knew something was wrong when we kept hitting more stop signs than usual.
With one bar of 3G service, it wasn't loading on maps at all. Flipped on the power, had to wait a little longer than usual like 30 seconds, then one bar went to three. Enough juice to get me out of the Market Village and back on the 180 trail.
It's this type of peace of mind that made me happy I bought the signal booster with me. Did it save my life? No, not quite. Could I have managed to survive without the signal booster. Maybe or just barely.
But when it keeps me continuously connected, and I don't have to deal with interruptions, it's worth it when I don't have to waste time and face distractions. Although I'm supposed to return the unit after this trip, I think I'll go ahead and keep it.
There's bound to be more road trips (California and Oregon, here I come) and even in the city, it never hurts to have a a few more LTE bars.
Oh and here's a photo we took from Skeleton Point in the South Kaibab Trail. Happy Holidays, everyone.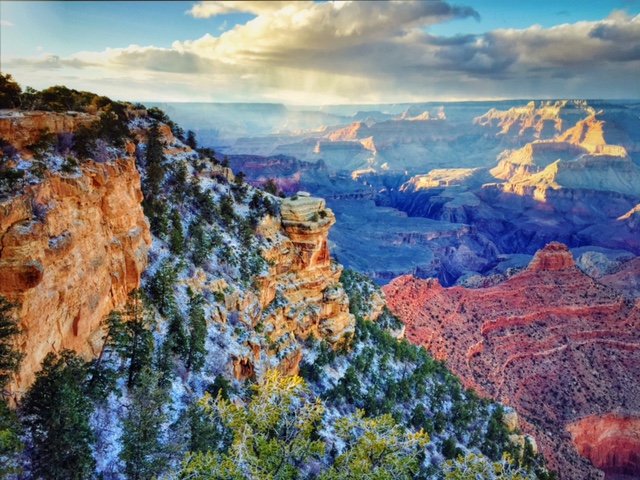 For more questions, comments, and information, please call us at 1-800-568-2737 or email us at sales@wilsonamplifers.com. We'd be glad to help.
Also, check out our FAQ page if you're new to cell phone signal boosters.