weBoost has been the leading consumer brand of cell phone signal boosters since its creation in 2015. Since that time, a slew of new weBoost products have hit the markets, each tailoring to a different demographic. As an extension of the long-running, prestigious Wilson Electronics brand, weBoost has carved its own niche in the consumer booster space.
WilsonAmplifiers is the #1 reseller in America of weBoost signal boosters. Our name dates back to the days when weBoost was still called Wilson Electronics (a name now reserved for Wilson's commercial boosters).
Knowing that, it's easy to lose track of all the different products available on our site. weBoost, Wilson...what you're really interested in is the solution that's right for you, not a brand.
With that in mind, we've created two simple diagrams to inform you, at a glance, what some of the differences are between the common home and vehicle signal boosters weBoost offers.
weBoost Home Signal Boosters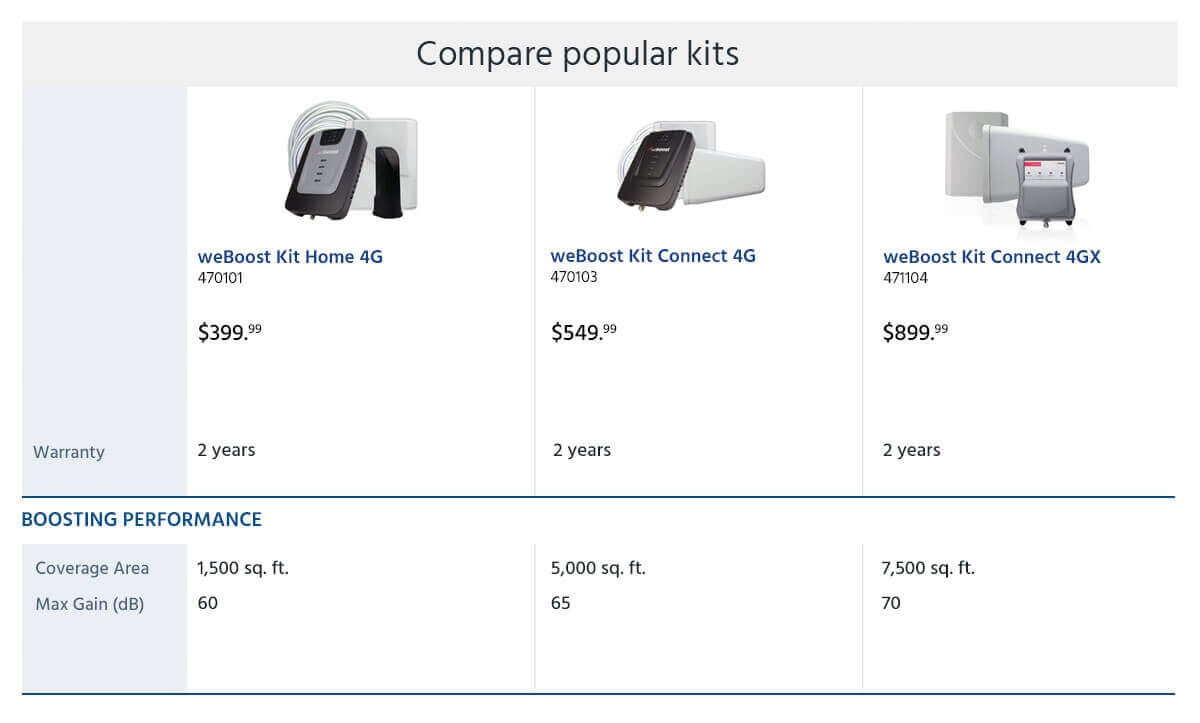 weBoost Vehicle Signal Boosters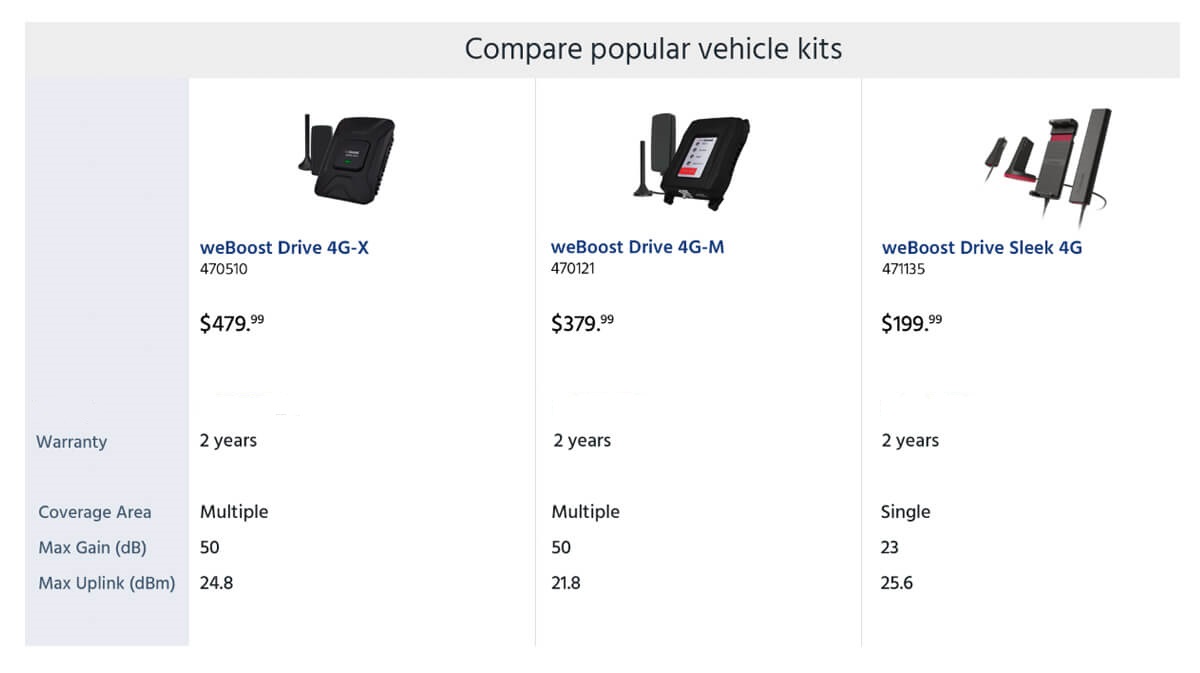 How May We Help You?
Wilson Amplifiers is the leading provider of cell phone signal boosters. Cell phone boosters amplify 3G & 4G LTE for any phone with any carrier for home, office, or vehicle.
We seriously hate dropped calls and poor coverage, so it's our goal in life to stomp on spotty signal like the little roaches they are:
Free consultation (ask us anything) with our US-based customer support (sales@wilsonamplifiers.com) or call us at 1-800-568-2723.
Free shipping.
Better signal or industry-leading 90 money-back guaranteed. No questions asked.
We want everyone to be satisfied, so we provide lifetime technical support and a 2-year warranty for all products.
Ask us anything and we'll be glad to help.