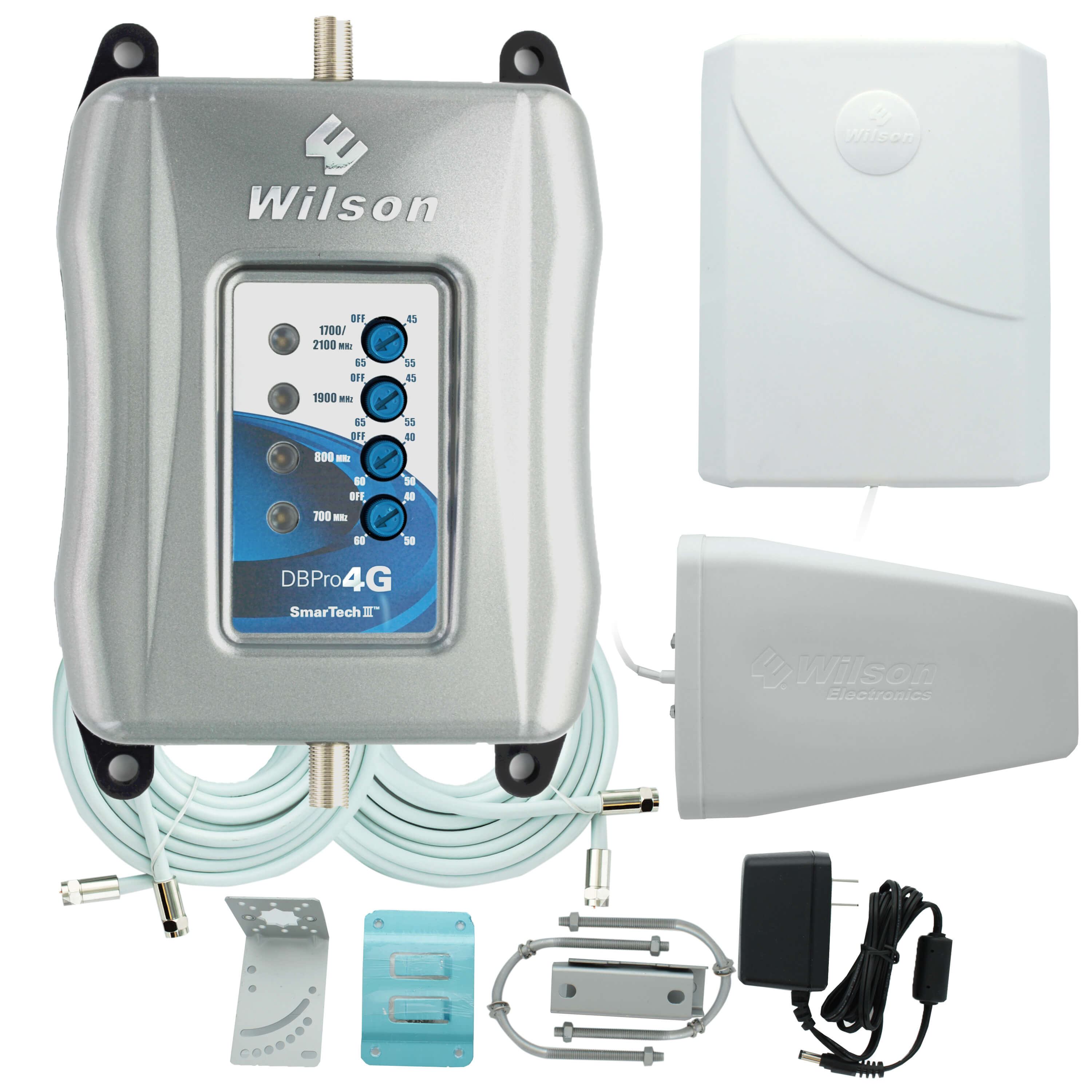 The wait has been long, and we thank all the good people out there for your patience. The Wilson DB Pro 4G has finally arrived and we're busy shipping them out (Warehouse is having a good workout).
The middle child between the Wilson DT4G and Wilson AG Pro Quint,the DB Pro 4G boosts talk, text, internet, 2G, 3G, AWS, and 4G/LTE for most major US Carriers. If you're experiencing the frustrating cell phone problems like dropped calls, fish tank voice, slow downloads, and low bars in your home or office, then the Wilson 460103 is your answer. While the DT4G covers a small area and the AG Pro Quint covers a large area, the DB Pro 4G plays Goldilocks and covers a mid-sized area (up to 5,000 sq ft depending on outside signal) which will provide a signal boost for most homes.
WilsonAmplifiers expects this model to be a very popular item and demand will be pretty high for awhile. Click on the photo to find more! Thanks for reading.