Wilson Electronics, the leading manufacturer of cell phone signal boosters in North America, has recently released the WilsonPro 1000c, the first cloud-connected and controlled enterprise signal booster.
The WilsonPro 1000c provides reliable talk, text, data, 3G and 4G LTE in-building coverage for up to 35,000 sq ft. In addition to Wilson's forward technology featuring XDR and onboard automatic gain adjustment software for better coverage and connectivity, the WilsonPro 1000c is the first product to feature WilsonPro Cloud.
WilsonPro Cloud is an advanced remote monitoring platform providing IT and integrators the ability to actively monitor and control RF performance in real-time from a phone, tablet, or notebook. This allows for daily monitoring, faster troubleshooting, and ultimately, an ounce of prevention before a pound of cure.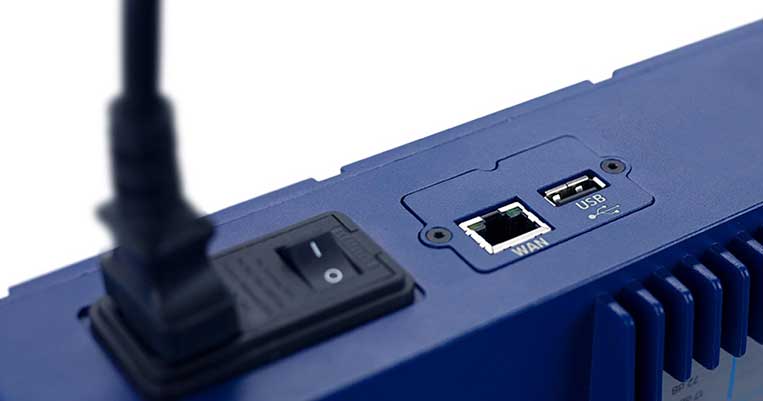 WilsonPro Cloud can be connected via LTE connection through the WilsonPro 1000c's donor antenna or through a traditional RJ-45 ethernet connection. Customizable emails and text messages alert IT or integrators of any status changes. Managers can also generate reports and view historical graph performance to ensure continual system optimization.
Most importantly, managers can remotely diagnose signal strength problems and tune specific frequency bands on & off which alleviates the need to send on-site technicians to fix a problem.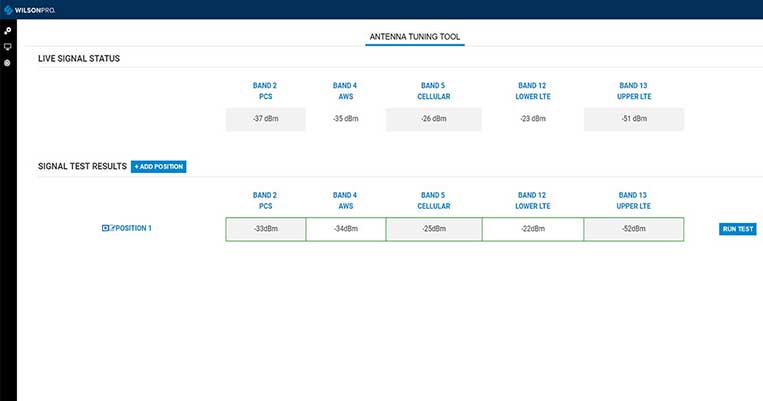 Pro 1000C Key Features
Remotely reset an amp or turn specific frequency bands on & off
Generate reports & view performance histories on your phone
Organize monitored amps by account and location
Remote donor antenna tuning tool
Included 1-year WilsonPro Cloud service subscription
Covers up to 35,000 sq ft with enhanced 4G LTE & 3G signal
+15 dB max downlink power for expanded indoor coverage
Includes XDR - won't shut down due to overpowering tower signal
Full color display for easy system set up
Works with all U.S. cellular networks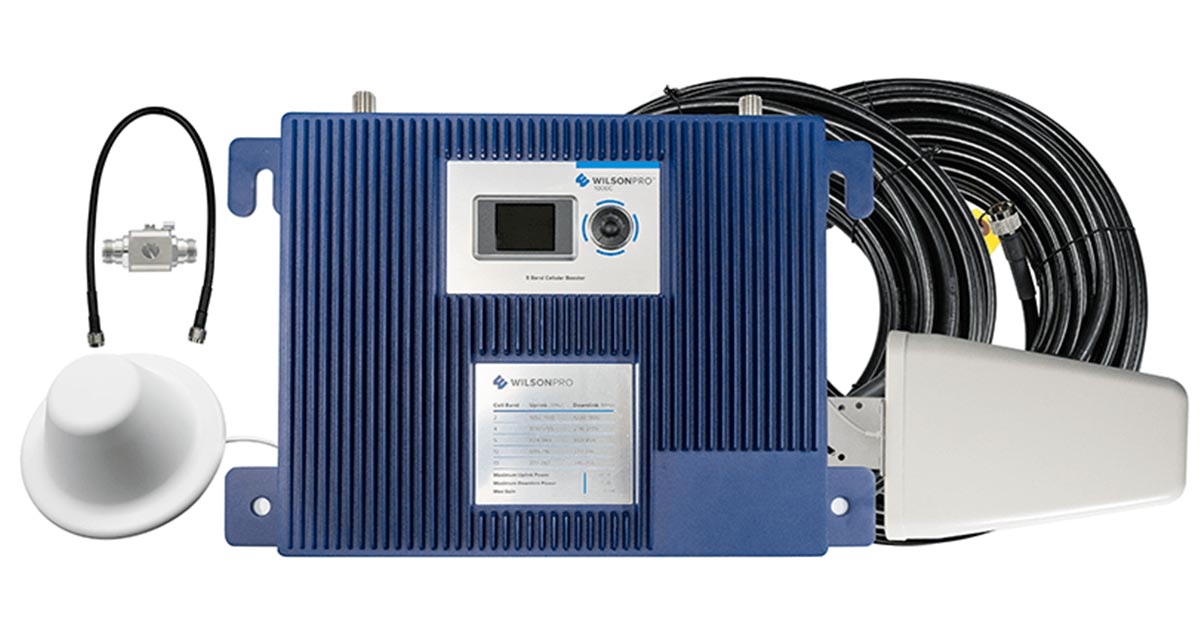 Pro 1000C Kit Includes
WilsonPro 1000C amplifier
Wide Band Directional Antenna + 75' Wilson 400 Cable
Dome Antenna + 100' Wilson 400 Cable
2' Wilson 400
Lightning Surge Protector
---
About Wilson Amplifiers:
Wilson Amplifiers, the leading independent partner of Wilson Electronics, provides cellular signal solutions to weak signal areas at home, office, or on the road.

Wilson Amplifiers serves US and Canada with a variety of customizable solutions from single room to multi-story commercial buildings. Clients include IKEA, US National Park & Service, major retailers, and more. For more information, visit wilsonamplifiers.com.
---
Need help? Email us today ( sales@wilsonamplifiers.com) or give us a call at 1-800-568-2723. A cell phone signal expert will gladly assist you in getting better signal instantly.