Cell Booster Installer in Alaska
Alaska is by far the largest state in the US, with the majority being undeveloped federal land. Everything sprawls in Alaska: Juneau is one of the largest cities by area, and Sitka is the largest city by area in the United States. Anchorage has most of the state population, but much of Alaska's business is conducted out in the vast wilderness and sparsely populated boroughs. To say receiving cell signal out in these areas is challenging is a major understatement – that makes cell signal boosters a near necessity out in these parts.
Different factors could be affecting the quality of your cell signal. Some of them include the exact location you live or work in, or how far the nearest cell tower is. Sometimes even the structural materials present in your house or company building can kill your signal. Other times, it's what's around your structure: thick trees, tall mountains, rises and valleys – all can affect how and where your cell signal finds you. Sometimes, it's all of these - a mix of building material, topography, and distance from the signal source can combine to shut down 5G and 4G LTE signals, causing deficient data speeds and lousy reception.
Residential Cell Booster Installation Services in Alaska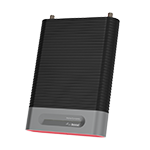 Whether your company is in Anchorage, or an outpost on the edge of the frontier, Wilson Amplifiers offers complete cell phone signal booster installation. Our accredited cell booster installers can design, install, and integrate commercial cellular boosters, public safety BDAs (bi-directional amplifiers), small cell, and DAS (distributed antenna systems) anywhere in the state of Alaska.
If you want great cell signal inside your home without the hassle of self-installation, we offer a fully installed option directly to your front door! The weBoost Installed Home Completed is our most powerful cellular booster for large homes with strong outside cell signal or mid-size homes with weak outside cell signal. It's also the only weBoost home amplifier that includes a professional installation. Upon receiving the Installed Home Complete, schedule your FREE installation, and Ontech Smart Services, our trusted installation partner, will provide a quality, hassle-free installation at your convenience anywhere in Alaska.
For residential signal boosters who don't include a professional installation or those who already own a signal booster, we highly recommend the Bolton Technical Install Pro Team to find trusted, certified installers near you.
Commercial Cell Booster Installation Services in Alaska
Wilson Amplifiers offers complete turnkey commercial cellular booster, public safety BDA (Bi-Directional Amplifier), and Distributed Antenna System (DAS) installations for commercial buildings of any size throughout Alaska, including warehouses, high-rises, hotels, hospitals, offices, etc. After discussing your signal needs, a thorough floor plan analysis, and a custom system design, our certified installers will deploy your unique solution, ensuring maximum amplification power and coverage where you need it most.
For a professional out-of-the-box commercial signal booster installation, the weBoost for Business Office 200 Installed is what you need. It's designed for small-to-medium business buildings and can cover up to 35,000 sq ft under perfect conditions. Our trusted installation partner, Ontech Smart Services, will provide a pain-free commercial installation in virtually every zip code in Alaska. They will analyze your signal needs and signal quality for optimal placement and results.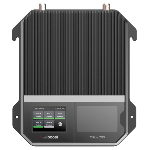 List of Alaska Cities We Serve:
Adak
Akhiok
Akiachak
Akiak
Akutan
Alakanuk
Alatna
Alcan Border
Aleknagik
Aleneva
Allakaket
Ambler
Anaktuvuk Pass
Anchor Point
Anchorage
Anderson
Angoon
Aniak
Anvik
Arctic Village
Atka
Atmautluak
Atqasuk
Attu Station
Badger
Bear Creek
Beaver
Beluga
Bethel
Bettles
Big Delta
Big Lake
Birch Creek
Brevig Mission
Buckland
Buffalo Soapstone
Butte
Cantwell
Central
Chalkyitsik
Chefornak
Chena Ridge
Chenega
Chevak
Chickaloon
Chicken
Chignik
Chignik Lagoon
Chignik Lake
Chistochina
Chitina
Chuathbaluk
Circle
Clam Gulch
Clark's Point
Coffman Cove
Cohoe
Cold Bay
Coldfoot
College
Cooper Landing
Copper Center
Cordova
Covenant Life
Craig
Crooked Creek
Crown Point
Deering
Delta Junction
Deltana
Denali Park
Diamond Ridge
Dillingham
Diomede
Dot Lake Village
Dry Creek
Eagle
Eagle Village
Edna Bay
Eek
Egegik
Eielson AFB
Ekwok
Elfin Cove
Elim
Emmonak
Ester
Evansville
Excursion Inlet
Fairbanks
False Pass
Farm Loop
Farmers Loop
Ferry
Fishhook
Fort Greely
Fort Yukon
Four Mile Road
Fox
Fox River
Fritz Creek
Funny River
Gakona
Galena
Gambell
Gateway
Glacier View
Glennallen
Goldstream
Golovin
Goodnews Bay
Grayling
Gulkana
Gustavus
Haines
Halibut Cove
Happy Valley
Harding-Birch Lakes
Healy
Healy Lake
Hollis
Holy Cross
Homer
Hoonah
Hooper Bay
Hope
Houston
Hughes
Huslia
Hydaburg
Hyder
Igiugig
Iliamna
Juneau
Kachemak
Kake
Kaktovik
Kalifornsky
Kaltag
Karluk
Kasaan
Kasigluk
Kasilof
Kenai
Kenny Lake
Ketchikan
Kiana
King Cove
King Salmon
Kipnuk
Kivalina
Klawock
Klukwan
Knik River
Knik-Fairview
Kobuk
Kodiak
Kodiak Station
Kokhanok
Koliganek
Kongiganak
Kotlik
Kotzebue
Koyuk
Koyukuk
Kupreanof
Kwethluk
Kwigillingok
Lake Minchumina
Larsen Bay
Lazy Mountain
Levelock
Lime Village
Livengood
Lowell Point
Lower Kalskag
Lutak
Manley Hot Springs
Manokotak
Marshall
McGrath
Meadow Lakes
Mekoryuk
Mendeltna
Mentasta Lake
Metlakatla
Minto
Moose Creek
Moose Pass
Mosquito Lake
Mountain Village
Mud Bay
Naknek
Nanwalek
Napakiak
Napaskiak
Naukati Bay
Nelchina
Nelson Lagoon
Nenana
New Stuyahok
Newhalen
Newtok
Nightmute
Nikiski
Nikolaevsk
Nikolai
Nikolski
Ninilchik
Noatak
Nome
Nondalton
Noorvik
North Pole
Northway
Nuiqsut
Nulato
Nunam Iqua
Nunapitchuk
Old Harbor
Oscarville
Ouzinkie
Palmer
Pedro Bay
Pelican
Perryville
Petersburg
Pilot Point
Pilot Station
Pitkas Point
Platinum
Pleasant Valley
Point Hope
Point Lay
Point MacKenzie
Port Alexander
Port Alsworth
Port Clarence
Port Graham
Port Heiden
Port Lions
Portage Creek
Primrose
Prudhoe Bay
Quinhagak
Rampart
Red Devil
Red Dog Mine
Ridgeway
Ruby
Russian Mission
Salamatof
Salcha
Sand Point
Savoonga
Saxman
Scammon Bay
Selawik
Seldovia
Seldovia Village
Seward
Shageluk
Shaktoolik
Shishmaref
Shungnak
Silver Springs
Sitka
Skagway
Skwentna
Sleetmute
Soldotna
South Naknek
South Van Horn
St. George
St. Mary's
St. Michael
St. Paul
Stebbins
Steele Creek
Sterling
Stevens Village
Stony River
Sunrise
Susitna North
Sutton-Alpine
Takotna
Talkeetna
Tanacross
Tanaina
Tanana
Tatitlek
Tazlina
Teller
Tenakee Springs
Tetlin
Thorne Bay
Togiak
Tok
Toksook Bay
Tonsina
Trapper Creek
Tuluksak
Tuntutuliak
Tununak
Twin Hills
Two Rivers
Tyonek
Ugashik
Unalakleet
Unalaska
Upper Kalskag
Utqiagvik
Valdez
Venetie
Wainwright
Wales
Wasilla
Whale Pass
White Mountain
Whitestone
Whittier
Willow
Wiseman
Womens Bay
Wrangell
Yakutat
Maplesville
Marbury
Margaret
Marion
Maytown
McDonald Chapel
McIntosh
McKenzie
McMullen
Meadowbrook
Megargel
Memphis
Mentone
Meridianville
Midfield
Midland City
Midway
Mignon
Millbrook
Millerville
Millport
Millry
Minor
Mobile
Monroeville
Montevallo
Montgomery
Moody
Moores Mill
Mooresville
Morris
Morrison Crossroads
Mosses
Moulton
Moundville
Mount Olive
Mount Vernon
Mountain Brook
Movico
Mulga
Munford
Muscle Shoals
Myrtlewood
Nanafalia
Nances Creek
Napier Field
Natural Bridge
Nauvoo
Nectar
Needham
New Brockton
New Hope
New Market
New Site
New Union
Newbern
Newton
Newville
North Courtland
North Johns
Northport
Notasulga
Oak Grove
Oak Hill
Oakman
Odenville
Ohatchee
Oneonta
Onycha
Opelika
Opp
Orange Beach
Orrville
Our Town
Owens Cross Roads
Oxford
Ozark
Paint Rock
Panola
Parrish
Pelham
Pell City
Pennington
Penton
Perdido
Perdido Beach
Peterman
Petrey
Phenix City
Phil Campbell
Pickensville
Piedmont
Pike Road
Pinckard
Pine Apple
Pine Hill
Pine Level
Pine Ridge
Pinson
Pisgah
Pleasant Grove
Pleasant Groves
Point Clear
Pollard
Powell
Prattville
Priceville
Prichard
Providence
Putnam
Ragland
Rainbow City
Rainsville
Ranburne
Ray
Red Bay
Red Level
Redland
Redstone Arsenal
Reece City
Reeltown
Reform
Rehobeth
Repton
Ridgeville
River Falls
Riverside
Riverview
Roanoke
Robertsdale
Rock Creek
Rock Mills
Rockford
Rockville
Rogersville
Rosa
Russellville
Rutledge
Saks
Samson
Sand Rock
Sanford
Saraland
Sardis City
Satsuma
Scottsboro
Section
Selma
Selmont-West Selmont
Semmes
Sheffield
Shelby
Shiloh
Shoal Creek
Shorter
Silas
Silverhill
Sipsey
Skyline
Slocomb
Smiths Station
Smoke Rise
Snead
Somerville
South Vinemont
Southside
Spanish Fort
Spring Garden
Springville
Spruce Pine
St. Florian
St. Stephens
Standing Rock
Stapleton
Steele
Sterrett
Stevenson
Stewartville
Stockton
Sulligent
Sumiton
Summerdale
Susan Moore
Sweet Water
Sylacauga
Sylvan Springs
Sylvania
Talladega
Talladega Springs
Tallassee
Tarrant
Taylor
Theodore
Thomaston
Thomasville
Thorsby
Tibbie
Tidmore Bend
Tillmans Corner
Town Creek
Toxey
Trafford
Triana
Trinity
Troy
Trussville
Tuscaloosa
Tuscumbia
Tuskegee
Twin
Underwood-Petersville
Union
Union Grove
Union Springs
Uniontown
Uriah
Valley
Valley Grande
Valley Head
Vance
Vandiver
Vernon
Vestavia Hills
Vina
Vincent
Vinegar Bend
Vredenburgh
Wadley
Waldo
Walnut Grove
Warrior
Waterloo
Waverly
Weaver
Webb
Wedowee
Weogufka
West Blocton
West End-Cobb Town
West Jefferson
West Point
Westover
Wetumpka
Whatley
White Hall
White Plains
Whitesboro
Wilsonville
Wilton
Winfield
Woodland
Woodstock
Woodville
Yellow Bluff
York