Cell Booster Installer in Colorado
Colorado is divided between the Southern Rocky Mountains, the Colorado Plateau, and the western tip of the Great Plains. It's known for its snow-capped mountains and high altitudes. It is also home to thriving metro areas such as Denver, Colorado Springs, and Aurora. However, Colorado's vast size, sprawl, and mountainous terrain cause major cell signal issues.
Different factors could be affecting the quality of your cell signal. Some of them include the exact location you live or work in, or how far the nearest cell tower is. Sometimes even the structural materials present in your house or company building can kill your signal. Other times, it's what's around your structure: thick trees, tall mountains, rises and valleys – all can affect how and where your cell signal finds you. Sometimes, it's all of these - a mix of building material, topography, and distance from the signal source can combine to shut down 5G and 4G LTE signals, causing deficient data speeds and lousy reception.
Residential Cell Booster Installation Services in Colorado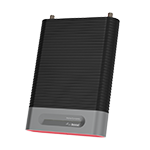 Whether your company is in Denver, Colorado Springs, up in the mountains, or out on the plains, Wilson Amplifiers offers complete cell phone signal booster installation. Our accredited cell booster installers can design, install, and integrate commercial cellular boosters, public safety BDAs (bi-directional amplifiers), small cell, and DAS (distributed antenna systems) anywhere in the state of Colorado.
If you want great cell signal inside your home without the hassle of self-installation, we offer a fully installed option directly to your front door! The weBoost Installed Home Completed is our most powerful cellular booster for large homes with strong outside cell signal or mid-size homes with weak outside cell signal. It's also the only weBoost home amplifier that includes a professional installation. Upon receiving the Installed Home Complete, schedule your FREE installation, and Ontech Smart Services, our trusted installation partner, will provide a quality, hassle-free installation at your convenience anywhere in Colorado.
For residential signal boosters who don't include a professional installation or those who already own a signal booster, we highly recommend the Bolton Technical Install Pro Team to find trusted, certified installers near you.
Commercial Cell Booster Installation Services in Colorado
Wilson Amplifiers offers complete turnkey commercial cellular booster, public safety BDA (Bi-Directional Amplifier), and Distributed Antenna System (DAS) installations for commercial buildings of any size throughout Colorado, including warehouses, high-rises, hotels, hospitals, offices, etc. After discussing your signal needs, a thorough floor plan analysis, and a custom system design, our certified installers will deploy your unique solution, ensuring maximum amplification power and coverage where you need it most.
For a professional out-of-the-box commercial signal booster installation, the weBoost for Business Office 200 Installed is what you need. It's designed for small-to-medium business buildings and can cover up to 35,000 sq ft under perfect conditions. Our trusted installation partner, Ontech Smart Services, will provide a pain-free commercial installation in virtually every zip code in Colorado. They will analyze your signal needs and signal quality for optimal placement and results.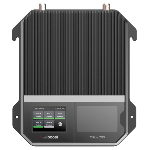 List of Colorado Cities We Serve:
Acres Green
Aetna Estates
Aguilar
Air Force Academy
Akron
Alamosa
Alamosa East
Allenspark
Alma
Alpine
Altona
Amherst
Antonito
Applewood
Arboles
Aristocrat Ranchettes
Arriba
Arvada
Aspen
Aspen Park
Atwood
Ault
Aurora
Avon
Avondale
Bark Ranch
Basalt
Battlement Mesa
Bayfield
Bennett
Berkley
Berthoud
Bethune
Beulah Valley
Black Forest
Black Hawk
Blanca
Blende
Blue River
Blue Sky
Bonanza
Bonanza Mountain Estates
Boone
Boulder
Bow Mar
Brandon
Branson
Breckenridge
Brick Center
Brighton
Brookside
Broomfield
Brush
Buena Vista
Burlington
Byers
Calhan
Campo
Cañon City
Capulin
Carbondale
Cascade-Chipita Park
Castle Pines
Castle Pines Village
Castle Rock
Cathedral
Catherine
Cattle Creek
Cedaredge
Centennial
Center
Central City
Chacra
Cheraw
Cherry Creek
Cherry Hills Village
Cheyenne Wells
Cimarron Hills
City of Creede
Clifton
Coal Creek
Coaldale
Cokedale
Collbran
Colona
Colorado City
Colorado Springs
Columbine
Columbine Valley
Comanche Creek
Commerce City
Conejos
Copper Mountain
Cortez
Cotopaxi
Craig
Crawford
Crested Butte
Crestone
Cripple Creek
Crisman
Crook
Crowley
Dacono
Dakota Ridge
De Beque
Deer Trail
Del Norte
Delta
Denver
Derby
Dillon
Dinosaur
Divide
Dolores
Dotsero
Dove Creek
Dove Valley
Downieville-Lawson-Dumont
Durango
Eads
Eagle
East Pleasant View
Eaton
Eckley
Edgewater
Edwards
El Jebel
El Moro
Elbert
Eldora
Eldorado Springs
Elizabeth
Ellicott
Empire
Englewood
Erie
Estes Park
Evans
Evergreen
Fairmount
Fairplay
Federal Heights
Firestone
Flagler
Fleming
Florence
Florissant
Floyd Hill
Fort Carson
Fort Collins
Fort Garland
Fort Lupton
Fort Morgan
Fountain
Fowler
Foxfield
Franktown
Fraser
Frederick
Frisco
Fruita
Fruitvale
Garden City
Genesee
Genoa
Georgetown
Gerrard
Gilcrest
Glendale
Gleneagle
Glenwood Springs
Gold Hill
Golden
Goldfield
Granada
Granby
Grand Junction
Grand Lake
Grand View Estates
Greeley
Green Mountain Falls
Greenwood Village
Grover
Guffey
Gunbarrel
Gunnison
Gypsum
Hartman
Hasty
Haswell
Haxtun
Hayden
Heeney
Highlands Ranch
Hillrose
Hoehne
Holly
Holly Hills
Holyoke
Hooper
Hot Sulphur Springs
Hotchkiss
Howard
Hudson
Hugo
Idaho Springs
Idalia
Idledale
Ignacio
Iliff
Indian Hills
Inverness
Jackson Lake
Jamestown
Jansen
Joes
Johnson Village
Johnstown
Julesburg
Keenesburg
Ken Caryl
Kersey
Keystone
Kim
Kiowa
Kirk
Kit Carson
Kittredge
Kremmling
La Jara
La Junta
La Junta Gardens
La Salle
La Veta
Lafayette
Laird
Lake City
Lakeside
Lakewood
Lamar
Laporte
Larkspur
Las Animas
Lazy Acres
Leadville
Leadville North
Lewis
Limon
Lincoln Park
Littleton
Lochbuie
Log Lane Village
Loghill Village
Loma
Lone Tree
Longmont
Louisville
Louviers
Loveland
Lynn
Lyons
Manassa
Mancos
Manitou Springs
Manzanola
Marble
Maybell
Maysville
McCoy
Mead
Meeker
Meridian
Merino
Midland
Milliken
Minturn
Moffat
Monte Vista
Montezuma
Montrose
Monument
Morgan Heights
Morrison
Mount Crested Butte
Mountain Meadows
Mountain View
Mountain Village
Mulford
Naturita
Nederland
New Castle
Niwot
No Name
North La Junta
North Washington
Northglenn
Norwood
Nucla
Nunn
Oak Creek
Olathe
Olney Springs
Ophir
Orchard
Orchard City
Orchard Mesa
Ordway
Otis
Ouray
Ovid
Padroni
Pagosa Springs
Palisade
Palmer Lake
Paoli
Paonia
Parachute
Paragon Estates
Parker
Parshall
Peetz
Penrose
Peoria
Perry Park
Peyton
Phippsburg
Piedra
Pierce
Pine Brook Hill
Pitkin
Platteville
Poncha Springs
Ponderosa Park
Portland
Pritchett
Pueblo
Pueblo West
Ramah
Rangely
Raymer
Red Cliff
Red Feather Lakes
Redlands
Redstone
Redvale
Rico
Ridgway
Rifle
Rock Creek Park
Rockvale
Rocky Ford
Rollinsville
Romeo
Roxborough Park
Rye
Saddle Ridge
Saguache
Salida
Salt Creek
San Acacio
San Luis
Sanford
Sawpit
Security-Widefield
Sedalia
Sedgwick
Segundo
Seibert
Seven Hills
Severance
Shaw Heights
Sheridan
Sheridan Lake
Sherrelwood
Silt
Silver Cliff
Silver Plume
Silverthorne
Silverton
Simla
Smeltertown
Snowmass Village
Snyder
South Fork
Southern Ute
Springfield
St. Ann Highlands
St. Mary's
Starkville
Steamboat Springs
Sterling
Stonegate
Stonewall Gap
Strasburg
Stratmoor
Stratton
Sugar City
Sugarloaf
Sunshine
Superior
Swink
Tabernash
Tall Timber
Telluride
The Pinery
Thornton
Timnath
Todd Creek
Towaoc
Towner
Trail Side
Trinidad
Twin Lakes
Two Buttes
Upper Bear Creek
Vail
Valdez
Valmont
Victor
Vilas
Vineland
Vona
Walden
Walsenburg
Walsh
Ward
Watkins
Welby
Weldona
Wellington
West Pleasant View
Westcliffe
Westcreek
Westminster
Weston
Wheat Ridge
Wiggins
Wiley
Williamsburg
Windsor
Winter Park
Woodland Park
Woodmoor
Woody Creek
Wray
Yampa
Yuma
Rehobeth
Repton
Ridgeville
River Falls
Riverside
Riverview
Roanoke
Robertsdale
Rock Creek
Rock Mills
Rockford
Rockville
Rogersville
Rosa
Russellville
Rutledge
Saks
Samson
Sand Rock
Sanford
Saraland
Sardis City
Satsuma
Scottsboro
Section
Selma
Selmont-West Selmont
Semmes
Sheffield
Shelby
Shiloh
Shoal Creek
Shorter
Silas
Silverhill
Sipsey
Skyline
Slocomb
Smiths Station
Smoke Rise
Snead
Somerville
South Vinemont
Southside
Spanish Fort
Spring Garden
Springville
Spruce Pine
St. Florian
St. Stephens
Standing Rock
Stapleton
Steele
Sterrett
Stevenson
Stewartville
Stockton
Sulligent
Sumiton
Summerdale
Susan Moore
Sweet Water
Sylacauga
Sylvan Springs
Sylvania
Talladega
Talladega Springs
Tallassee
Tarrant
Taylor
Theodore
Thomaston
Thomasville
Thorsby
Tibbie
Tidmore Bend
Tillmans Corner
Town Creek
Toxey
Trafford
Triana
Trinity
Troy
Trussville
Tuscaloosa
Tuscumbia
Tuskegee
Twin
Underwood-Petersville
Union
Union Grove
Union Springs
Uniontown
Uriah
Valley
Valley Grande
Valley Head
Vance
Vandiver
Vernon
Vestavia Hills
Vina
Vincent
Vinegar Bend
Vredenburgh
Wadley
Waldo
Walnut Grove
Warrior
Waterloo
Waverly
Weaver
Webb
Wedowee
Weogufka
West Blocton
West End-Cobb Town
West Jefferson
West Point
Westover
Wetumpka
Whatley
White Hall
White Plains
Whitesboro
Wilsonville
Wilton
Winfield
Woodland
Woodstock
Woodville
Yellow Bluff
York