Kentucky (KY) DAS & Cell Signal Booster Installers
Kentucky – known nationwide for its horseraces, fried chicken, and bourbon – has a ton to offer businesses. It also has a tremendous amount of varied terrain: from the Bluegrass regions out to the Cumberland and Mississippi Plateaus, Kentucky has a lot of complicated topography. This makes getting cell signal out to the Hill Country tough. Then, you've got the loads of small towns out there that need reliable signal, on top of larger metro areas like Louisville. Somebody's bound to fall through the cracks when it comes to cell carriers – and that might very well be your business.
Different factors could be affecting the quality of your cell signal. Some of them include the exact location you live or work in, or how far the nearest cell tower is. Sometimes even the structural materials present in your house or company building can kill your signal. Other times, it's what's around your structure: thick trees, tall mountains, rises and valleys – all can affect how and where your cell signal finds you. Sometimes, it's all of these - a mix of building material, topography, and distance from the signal source can combine to shut down 5G and 4G LTE signals, causing deficient data speeds and lousy reception.
Residential Cell Booster Installation Services in Kentucky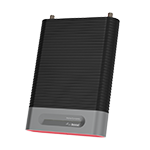 Whether your company is in the Louisville metro area, another major city, or out in the country, Wilson Amplifiers offers complete cell phone signal booster installation. Our accredited cell booster installers can design, install, and integrate commercial cellular boosters, public safety BDAs (bi-directional amplifiers), small cell, and DAS (distributed antenna systems) anywhere in the state of Kentucky.
If you want great cell signal inside your home without the hassle of self-installation, we offer a fully installed option directly to your front door! The weBoost Installed Home Completed is our most powerful cellular booster for large homes with strong outside cell signal or mid-size homes with weak outside cell signal. It's also the only weBoost home amplifier that includes a professional installation. Upon receiving the Installed Home Complete, schedule your FREE installation, and Ontech Smart Services, our trusted installation partner, will provide a quality, hassle-free installation at your convenience anywhere in Kentucky.
For residential signal boosters who don't include a professional installation or those who already own a signal booster, we highly recommend the Bolton Technical Install Pro Team to find trusted, certified installers near you.
Commercial Cell Booster Installation Services in Kentucky
Wilson Amplifiers offers complete turnkey commercial cellular booster, public safety BDA (Bi-Directional Amplifier), and Distributed Antenna System (DAS) installations for commercial buildings of any size throughout Idaho, including warehouses, high-rises, hotels, hospitals, offices, etc. After discussing your signal needs, a thorough floor plan analysis, and a custom system design, our certified installers will deploy your unique solution, ensuring maximum amplification power and coverage where you need it most.
For a professional out-of-the-box commercial signal booster installation, the weBoost for Business Office 200 Installed is what you need. It's designed for small-to-medium business buildings and can cover up to 35,000 sq ft under perfect conditions. Our trusted installation partner, Ontech Smart Services, will provide a pain-free commercial installation in virtually every zip code in Kentucky. They will analyze your signal needs and signal quality for optimal placement and results.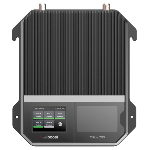 List of Kentucky Cities We Serve:
Adairville
Ages
Albany
Alexandria
Allen
Allensville
Anchorage
Annville
Anthoston
Arjay
Arlington
Artemus
Ashland
Auburn
Audubon Park
Augusta
Auxier
Bancroft
Bandana
Barbourmeade
Barbourville
Bardstown
Bardwell
Barlow
Beattyville
Beaver Dam
Bedford
Beech Grove
Beechmont
Beechwood Village
Belfry
Bellefonte
Bellemeade
Belleview
Bellevue
Bellewood
Benham
Benton
Berea
Berry
Betsy Layne
Big Clifty
Blackey
Blaine
Blandville
Bloomfield
Blue Ridge Manor
Bonnieville
Booneville
Boston
Bowling Green
Bradfordsville
Brandenburg
Breckinridge Center
Bremen
Briarwood
Brodhead
Broeck Pointe
Bromley
Brooks
Brooksville
Brownsboro Farm
Brownsboro Village
Brownsville
Buckhorn
Buckner
Buffalo
Burgin
Burkesville
Burlington
Burna
Burnside
Butler
Cadiz
Calhoun
California
Calvert City
Camargo
Cambridge
Campbellsburg
Campbellsville
Campton
Caneyville
Cannonsburg
Carlisle
Carrollton
Carrsville
Catlettsburg
Cave City
Cawood
Cayce
Cecilia
Centertown
Central City
Cerulean
Chaplin
Clarkson
Claryville
Clay
Clay City
Cleaton
Clinton
Cloverport
Coal Run Village
Cold Spring
Coldiron
Coldstream
Columbia
Columbus
Combs
Concord
Corbin
Corinth
Corydon
Covington
Coxton
Crab Orchard
Crayne
Creekside
Crescent Springs
Crestview
Crestview Hills
Crestwood
Crittenden
Crofton
Crossgate
Cumberland
Cunningham
Cynthiana
Danville
Dawson Springs
Dayton
Dexter
Diablock
Dixon
Doe Valley
Douglass Hills
Dover
Drakesboro
Druid Hills
Dry Ridge
Dunmor
Dwale
Earlington
East Bernstadt
Eddyville
Edgewood
Edmonton
Ekron
Elizabethtown
Elizaville
Elk Creek
Elkhorn City
Elkton
Elsmere
Eminence
Emlyn
Erlanger
Eubank
Evarts
Ewing
Ezel
Fairfield
Fairview
Falmouth
Fancy Farm
Farley
Farmers
Farmington
Ferguson
Fincastle
Flat Lick
Flatwoods
Fleming-Neon
Flemingsburg
Florence
Fordsville
Forest Hills
Fort Campbell North
Fort Knox
Fort Mitchell
Fort Thomas
Fort Wright
Fountain Run
Fox Chase
Francisville
Frankfort
Franklin
Fredonia
Freeburn
Frenchburg
Fulton
Gamaliel
Garrison
Georgetown
Germantown
Ghent
Gilbertsville
Glasgow
Glencoe
Glenview
Glenview Hills
Glenview Manor
Goose Creek
Goshen
Gracey
Grand Rivers
Gratz
Graymoor-Devondale
Grayson
Green Spring
Greensburg
Greenup
Greenville
Guthrie
Hanson
Hardin
Hardinsburg
Hardyville
Harlan
Harrodsburg
Hartford
Hawesville
Hazard
Hazel
Hazel Green
Hebron
Hebron Estates
Henderson
Hendron
Heritage Creek
Hickman
Hickory
Hickory Hill
High Bridge
Highland Heights
Hills and Dales
Hillview
Hindman
Hiseville
Hodgenville
Hollow Creek
Hollyvilla
Hopkinsville
Horse Cave
Houston Acres
Hunters Hollow
Hurstbourne
Hurstbourne Acres
Hustonville
Hyden
Independence
Indian Hills
Inez
Ironville
Irvine
Irvington
Island
Jackson
Jamestown
Jeff
Jeffersontown
Jeffersonville
Jenkins
Junction City
Keene
Kenton Vale
Kenvir
Kevil
Kingsley
Kuttawa
La Center
La Grange
LaFayette
Lakeside Park
Lakeview Heights
Lancaster
Langdon Place
Lawrenceburg
Lebanon
Lebanon Junction
Ledbetter
Leitchfield
Lewisburg
Lewisport
Lexington
Liberty
Lincolnshire
Livermore
Livingston
London
Loretto
Louisa
Louisville
Lovelaceville
Lowes
Loyall
Ludlow
Lynch
Lyndon
Lynnview
Maceo
Mackville
Madisonville
Magnolia
Manchester
Manitou
Manor Creek
Marion
Marrowbone
Martin
Maryhill Estates
Masonville
Massac
Mayfield
Mayking
Mays Lick
Maysville
Maytown
McCarr
McDowell
McHenry
McKee
McKinney
McRoberts
Meadow Vale
Meadowbrook Farm
Meadowview Estates
Melbourne
Mentor
Middlesborough
Middletown
Midway
Millersburg
Millstone
Milton
Mockingbird Valley
Monterey
Monticello
Moorland
Morehead
Morganfield
Morgantown
Mortons Gap
Mount Olivet
Mount Sterling
Mount Vernon
Mount Washington
Muldraugh
Munfordville
Murray
Murray Hill
Nebo
New Castle
New Haven
New Hope
Newport
Nicholasville
Norbourne Estates
North Corbin
North Middletown
Northfield
Nortonville
Norwood
Oak Grove
Oakbrook
Oakland
Old Brownsboro Place
Olive Hill
Oneida
Onton
Orchard Grass Hills
Owensboro
Owenton
Owingsville
Paducah
Paintsville
Paris
Park City
Park Hills
Parkway Village
Pathfork
Payne Gap
Pembroke
Perryville
Petersburg
Pewee Valley
Phelps
Pikeville
Pine Knot
Pineville
Pioneer Village
Pippa Passes
Plano
Plantation
Pleasant View
Pleasureville
Plum Springs
Poole
Poplar Hills
Powderly
Prestonsburg
Prestonville
Princeton
Prospect
Providence
Pryorsburg
Rabbit Hash
Raceland
Radcliff
Ravenna
Raywick
Reidland
Richlawn
Richmond
Rineyville
River Bluff
Riverwood
Robards
Rochester
Rockholds
Rockport
Rolling Fields
Rolling Hills
Rosine
Russell
Russell Springs
Russellville
Ryland Heights
Sacramento
Sadieville
Salem
Salt Lick
Salvisa
Salyersville
Sanders
Sandy Hook
Sardis
Science Hill
Scottsville
Sebree
Sedalia
Seneca Gardens
Sharpsburg
Shelbyville
Shepherdsville
Shively
Silver Grove
Simpsonville
Slaughters
Smithfield
Smithland
Smiths Grove
Somerset
Sonora
South Carrollton
South Park View
South Shore
South Wallins
South Williamson
Southgate
Sparta
Spottsville
Spring Mill
Spring Valley
Springfield
St. Charles
St. Mary
St. Matthews
St. Regis Park
Stamping Ground
Stanford
Stanton
Stearns
Strathmoor Manor
Strathmoor Village
Sturgis
Summer Shade
Summersville
Sycamore
Symsonia
Taylor Mill
Taylorsville
Ten Broeck
Thornhill
Tolu
Tompkinsville
Trenton
Union
Uniontown
Upton
Utica
Vanceburg
Verona
Versailles
Vicco
Villa Hills
Vine Grove
Virgie
Wallins Creek
Walton
Warfield
Warsaw
Water Valley
Watterson Park
Waverly
Wayland
Wellington
West Buechel
West Liberty
West Point
Westport
Westwood
Wheatcroft
Wheelwright
White Plains
Whitesburg
Whitesville
Whitley City
Wickliffe
Wilder
Wildwood
Williamsburg
Williamstown
Willisburg
Wilmore
Winchester
Windy Hills
Wingo
Woodburn
Woodbury
Woodland Hills
Woodlawn
Woodlawn Park
Worthington
Worthington Hills
Worthville
Wurtland