Cell Booster Installer in Oregon
Oregon has one of the most diverse geographic features – volcanoes, mountains, mixed forests, deserts, shrublands, and plentiful bodies of water. Due to its vast landscape, some of the state's leading industries are agriculture, forestry, fishing, and tourism. For those industries, amongst others, reliable cellular reception is essential. However, due to the state's rugged terrain, forests, and mountains, reliable cellular signal is not guaranteed while in the office or on the go.
Different factors could be affecting the quality of your cell signal. Some of them include the exact location you live or work in, or how far the nearest cell tower is. Sometimes even the structural materials present in your house or company building can kill your signal. Other times, it's what's around your structure: thick trees, tall mountains, rises and valleys – all can affect how and where your cell signal finds you. Sometimes, it's all of these - a mix of building material, topography, and distance from the signal source can combine to shut down 5G and 4G LTE signals, causing deficient data speeds and lousy reception.
Residential Cell Booster Installation Services in Oregon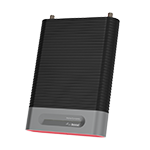 Whether your company is in the Portland metro area, another major city, or out in the country, Wilson Amplifiers offers complete cell phone signal booster installation. Our accredited cell booster installers can design, install, and integrate commercial cellular boosters, public safety BDAs (bi-directional amplifiers), small cell, and DAS (distributed antenna systems) anywhere in the state of Oregon.
If you want great cell signal inside your home without the hassle of self-installation, we offer a fully installed option directly to your front door! The weBoost Installed Home Completed is our most powerful cellular booster for large homes with strong outside cell signal or mid-size homes with weak outside cell signal. It's also the only weBoost home amplifier that includes a professional installation. Upon receiving the Installed Home Complete, schedule your FREE installation, and Ontech Smart Services, our trusted installation partner, will provide a quality, hassle-free installation at your convenience anywhere in Oregon.
For residential signal boosters who don't include a professional installation or those who already own a signal booster, we highly recommend the Bolton Technical Install Pro Team to find trusted, certified installers near you.
Commercial Cell Booster Installation Services in Oregon
Wilson Amplifiers offers complete turnkey commercial cellular booster, public safety BDA (Bi-Directional Amplifier), and Distributed Antenna System (DAS) installations for commercial buildings of any size throughout Oregon, including warehouses, high-rises, hotels, hospitals, offices, etc. After discussing your signal needs, a thorough floor plan analysis, and a custom system design, our certified installers will deploy your unique solution, ensuring maximum amplification power and coverage where you need it most.
For a professional out-of-the-box commercial signal booster installation, the weBoost for Business Office 200 Installed is what you need. It's designed for small-to-medium business buildings and can cover up to 35,000 sq ft under perfect conditions. Our trusted installation partner, Ontech Smart Services, will provide a pain-free commercial installation in virtually every zip code in Oregon. They will analyze your signal needs and signal quality for optimal placement and results.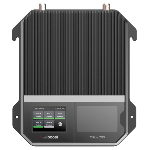 List of Oregon Cities We Serve:
Adair Village
Adams
Adrian
Albany
Aloha
Alpine
Alsea
Altamont
Amity
Annex
Antelope
Arlington
Ashland
Astoria
Athena
Aumsville
Aurora
Baker City
Bandon
Banks
Barlow
Barview
Bay City
Bayside Gardens
Beatty
Beaver
Beavercreek
Beaverton
Bellfountain
Bend
Bethany
Biggs Junction
Black Butte Ranch
Blodgett
Boardman
Bonanza
Brogan
Brookings
Brooks
Brownsville
Bull Mountain
Bunker Hill
Burns
Butte Falls
Butteville
Camp Sherman
Canby
Cannon Beach
Canyon City
Canyonville
Cape Meares
Carlton
Cascade Locks
Cascadia
Cave Junction
Cayuse
Cedar Hills
Cedar Mill
Central Point
Chenoweth
Chiloquin
Clatskanie
Cloverdale
Coburg
Columbia City
Condon
Coos Bay
Coquille
Cornelius
Corvallis
Cottage Grove
Cove
Crabtree
Crane
Crawfordsville
Creswell
Crooked River Ranch
Culver
Dallas
Damascus
Days Creek
Dayton
Dayville
Deer Island
Depoe Bay
Deschutes River Woods
Detroit
Dillard
Donald
Drain
Dufur
Dundee
Dunes City
Durham
Eagle Crest
Eagle Point
Echo
Elgin
Elkton
Enterprise
Eola
Estacada
Eugene
Fair Oaks
Fairview
Falls City
Florence
Foots Creek
Forest Grove
Fort Hill
Fossil
Four Corners
Garden Home-Whitford
Gardiner
Garibaldi
Gaston
Gates
Gearhart
Gervais
Gladstone
Glasgow
Glendale
Glide
Gold Beach
Gold Hill
Gopher Flats
Government Camp
Grand Ronde
Granite
Grants Pass
Grass Valley
Green
Greenhorn
Gresham
Haines
Halfway
Halsey
Happy Valley
Harbor
Harper
Harrisburg
Hayesville
Hebo
Helix
Heppner
Hermiston
Hillsboro
Hines
Holley
Hood River
Hubbard
Huntington
Idanha
Idaville
Imbler
Independence
Ione
Irrigon
Island City
Jacksonville
Jeffers Gardens
Jefferson
Jennings Lodge
John Day
Johnson City
Jordan Valley
Joseph
Junction City
Juntura
Keizer
Kerby
King City
Kings Valley
Kirkpatrick
Klamath Falls
La Grande
La Pine
Labish Village
Lacomb
Lafayette
Lake Oswego
Lakeside
Lakeview
Langlois
Lebanon
Lexington
Lincoln Beach
Lincoln City
Lonerock
Long Creek
Lookingglass
Lostine
Lowell
Lyons
Madras
Malin
Manzanita
Marion
Maupin
Maywood Park
McMinnville
Medford
Mehama
Melrose
Merlin
Merrill
Metolius
Metzger
Mill City
Millersburg
Milton-Freewater
Milwaukie
Mission
Mitchell
Molalla
Monmouth
Monroe
Monument
Moro
Mosier
Mount Angel
Mount Hood
Mount Hood Village
Mount Vernon
Mulino
Myrtle Creek
Myrtle Point
Neahkahnie
Nehalem
Nesika Beach
Neskowin
Netarts
New Hope
New Pine Creek
Newberg
Newport
North Bend
North Plains
North Powder
Nyssa
Oak Grove
Oak Hills
Oakland
Oakridge
Oatfield
O'Brien
Oceanside
Odell
Ontario
Oregon City
Pacific City
Paisley
Parkdale
Pendleton
Peoria
Philomath
Phoenix
Pilot Rock
Pine Grove
Pine Hollow
Pistol River
Plush
Port Orford
Portland
Powers
Prairie City
Prescott
Prineville
Pronghorn
Prospect
Rainier
Raleigh Hills
Redmond
Redwood
Reedsport
Richland
Rickreall
Riddle
Rivergrove
Riverside
Rockaway Beach
Rockcreek
Rogue River
Rose Lodge
Roseburg
Roseburg North
Rowena
Ruch
Rufus
Salem
Sandy
Scappoose
Scio
Scotts Mills
Seaside
Selma
Seneca
Seventh Mountain
Shady Cove
Shaniko
Shedd
Sheridan
Sherwood
Siletz
Silver Lake
Silverton
Sisters
Sodaville
South Lebanon
Spray
Springfield
St. Helens
St. Paul
Stafford
Stanfield
Stayton
Sublimity
Summerville
Summit
Sumr
Sunriver
Sutherlin
Sweet Home
Takilma
Talent
Tangent
Terrebonne
Tetherow
The Dalles
Three Rivers
Tigard
Tillamook
Toledo
Trail
Tri-City
Troutdale
Tualatin
Tumalo
Turner
Tutuilla
Tygh Valley
Ukiah
Umapine
Umatilla
Union
Unity
Vale
Veneta
Vernonia
Waldport
Wallowa
Wallowa Lake
Wamic
Warm Springs
Warren
Warrenton
Wasco
Waterloo
West Haven-Sylvan
West Linn
West Scio
West Slope
Westfir
Weston
Westport
Wheeler
White City
Willamina
Williams
Wilsonville
Wimer
Winchester Bay
Winston
Wood Village
Woodburn
Yachats
Yamhill
Yoncalla