Cell Booster Installer in Utah
Utah is known for its beautiful natural landscapes – from arid deserts with low mountain ranges to the Rocky Mountains and pine forests in valleys. Such terrain can cause cell phone signal challenges for residents and businesses in remote and urban areas. Usually, urban areas experience the least amount of cell phone signal challenges since there tends to be plenty of cell towers nearby. However, due to nearby mountains, hills, dense foliage, tall structures, and heavy mobile usage, reliable cellular reception can be difficult to get at times in Utah's most populated area, the Wasatch Front. Regardless of your business's location, we can help improve your building's cell reception.
Different factors could be affecting the quality of your cell signal. Some of them include the exact location you live or work in, or how far the nearest cell tower is. Sometimes even the structural materials present in your house or company building can kill your signal. Other times, it's what's around your structure: thick trees, tall mountains, rises and valleys – all can affect how and where your cell signal finds you. Sometimes, it's all of these - a mix of building material, topography, and distance from the signal source can combine to shut down 5G and 4G LTE signals, causing deficient data speeds and lousy reception.
Residential Cell Booster Installation Services in Utah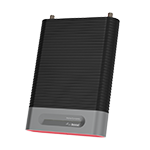 Whether your company is in the Salt Lake City metro area, another major city, or out in the country, Wilson Amplifiers offers complete cell phone signal booster installation. Our accredited cell booster installers can design, install, and integrate commercial cellular boosters, public safety BDAs (bi-directional amplifiers), small cell, and DAS (distributed antenna systems) anywhere in the state of Utah.
If you want great cell signal inside your home without the hassle of self-installation, we offer a fully installed option directly to your front door! The weBoost Installed Home Completed is our most powerful cellular booster for large homes with strong outside cell signal or mid-size homes with weak outside cell signal. It's also the only weBoost home amplifier that includes a professional installation. Upon receiving the Installed Home Complete, schedule your FREE installation, and Ontech Smart Services, our trusted installation partner, will provide a quality, hassle-free installation at your convenience anywhere in Utah.
For residential signal boosters who don't include a professional installation or those who already own a signal booster, we highly recommend the Bolton Technical Install Pro Team to find trusted, certified installers near you.
Commercial Cell Booster Installation Services in Utah
Wilson Amplifiers offers complete turnkey commercial cellular booster, public safety BDA (Bi-Directional Amplifier), and Distributed Antenna System (DAS) installations for commercial buildings of any size throughout Utah, including warehouses, high-rises, hotels, hospitals, offices, etc. After discussing your signal needs, a thorough floor plan analysis, and a custom system design, our certified installers will deploy your unique solution, ensuring maximum amplification power and coverage where you need it most.
For a professional out-of-the-box commercial signal booster installation, the weBoost for Business Office 200 Installed is what you need. It's designed for small-to-medium business buildings and can cover up to 35,000 sq ft under perfect conditions. Our trusted installation partner, Ontech Smart Services, will provide a pain-free commercial installation in virtually every zip code in Utah. They will analyze your signal needs and signal quality for optimal placement and results.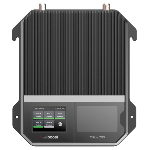 List of Utah Cities We Serve:
Alpine
Alta
Altamont
Alton
Amalga
American Fork
Aneth
Annabella
Antimony
Apple Valley
Aurora
Avon
Ballard
Bear River City
Beaver
Benjamin
Benson
Beryl Junction
Bicknell
Big Water
Blanding
Bluebell
Bluff
Bluffdale
Bonanza
Boulder
Bountiful
Brian Head
Brigham City
Bryce Canyon City
Cache
Cannonville
Carbonville
Castle Dale
Castle Valley
Cedar City
Cedar Fort
Cedar Highlands
Cedar Hills
Centerfield
Centerville
Central
Central Valley
Charleston
Circleville
Clarkston
Clawson
Clear Creek
Clearfield
Cleveland
Clinton
Coalville
Copperton metroship
Corinne
Cornish
Cottonwood Heights
Cove
Dammeron Valley
Daniel
Delta
Deseret
Deweyville
Draper
Duchesne
Dugway
Dutch John
Eagle Mountain
East Carbon
Echo
Eden
Elberta
Elk Ridge
Elmo
Elsinore
Elwood
Emery
Emigration Canyon metroship
Enoch
Enterprise
Enterprise
Ephraim
Erda
Escalante
Eureka
Fairfield
Fairview
Farmington
Farr West
Fayette
Ferron
Fielding
Fillmore
Flaming Gorge
Fort Duchesne
Fountain Green
Francis
Fremont
Fruit Heights
Garden
Garden City
Garland
Genola
Glendale
Glenwood
Goshen
Granite
Grantsville
Green River
Gunnison
Halchita
Halls Crossing
Hanksville
Harrisville
Hatch
Heber
Helper
Henefer
Henrieville
Herriman
Hideout
Highland
Hildale
Hinckley
Holden
Holladay
Honeyville
Hooper
Howell
Hoytsville
Huntington
Huntsville
Hurricane
Hyde Park
Hyrum
Independence
Interlaken
Ivins
Jensen
Joseph
Junction
Kamas
Kanab
Kanarraville
Kanosh
Kaysville
Kearns metroship
Kenilworth
Kingston
Koosharem
La Sal
La Verkin
Lake Shore
Laketown
Layton
Leamington
Leeds
Lehi
Levan
Lewiston
Liberty
Lindon
Loa
Logan
Lyman
Lynndyl
Maeser
Magna metroship
Manila
Manti
Mantua
Mapleton
Marion
Marriott-Slaterville
Marysvale
Mayfield
Meadow
Mendon
Mexican Hat
Midvale
Midway
Milford
Millcreek
Millville
Minersville
Moab
Mona
Monroe
Montezuma Creek
Monticello
Morgan
Moroni
Mount Pleasant
Mountain Green
Murray
Myton
Naples
Navajo Mountain
Neola
Nephi
New Harmony
Newcastle
Newton
Nibley
North Logan
North Ogden
North Salt Lake
Oak City
Oakley
Oasis
Ogden
Oljato-Monument Valley
Ophir
Orangeville
Orderville
Orem
Palmyra
Panguitch
Paradise
Paragonah
Park City
Parowan
Payson
Peoa
Perry
Peter
Pine Valley
Plain City
Pleasant Grove
Pleasant View
Plymouth
Portage
Price
Providence
Provo
Randlett
Randolph
Redmond
Richfield
Richmond
River Heights
Riverdale
Riverside
Riverton
Rockville
Rocky Ridge
Roosevelt
Roy
Rush Valley
Salem
Salina
Salt Lake City
Samak
Sandy
Santa Clara
Santaquin
Saratoga Springs
Scipio
Scofield
Sigurd
Silver Summit
Smithfield
Snowville
Snyderville
South Jordan
South Ogden
South Salt Lake
South Weber
South Willard
Spanish Fork
Spanish Valley
Spring City
Spring Glen
Spring Lake
Springdale
Springville
St. George
Stansbury Park
Sterling
Stockton
Summit
Summit Park
Sunset
Sutherland
Syracuse
Tabiona
Taylorsville
Teasdale
Thatcher
Thompson Springs
Timber Lakes
Tooele
Toquerville
Torrey
Tremonton
Trenton
Tropic
Tselakai Dezza
Uintah
Vernal
Vernon
Veyo
Vineyard
Virgin
Wales
Wallsburg
Wanship
Washington
Washington Terrace
Wellington
Wellsville
Wendover
West Bountiful
West Haven
West Jordan
West Mountain
West Point
West Valley City
West Wood
White City metroship
White Mesa
Whiterocks
Willard
Wolf Creek
Woodland
Woodland Hills
Woodruff
Woods Cross