Georgia (GA) DAS & Cell Signal Booster Installers
The state of Georgia is in the southeastern region of the USA. Georgia has a rather diverse landscape. To the north, you'll find the Blue Ridge Mountains, part of the Appalachian Mountain System. The Piedmont plateau goes from the foothills of the Blue Ridge south to the Atlantic Seaboard Fall Line, a slope to the coastal plain. It's also a state known for its many forests and plains. With such diverse and complex geography, all sorts of conditions for poor cell reception can surface. All these mountains, valleys, and tall buildings (if you're in Atlanta) can make it very difficult to maintain reliable cellular service.
Different factors could be affecting the quality of your cell signal. Some of them include the exact location you live or work in, or how far the nearest cell tower is. Sometimes even the structural materials present in your house or company building. The fact of the matter is a mix of building material, topography, among others, can combine to close down 5G, 4G, LTE, and CBRS signals, causing inferior data speeds and lousy reception.
Residential Cell Booster Installation Services in Georgia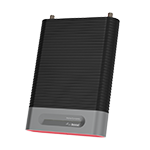 Whether your company is situated in Atlanta, or by the Savannah River in the Piedmont part of Georgia, Wilson Amplifiers supplies complete cell phone signal booster installation. Our accredited cell booster installers can design, install, and integrate commercial cellular boosters, public safety BDAs (bi-directional amplifiers), small cell, and DAS (distributed antenna systems) anywhere in the state of Georgia.
If you want great cell signal inside your home without the hassle of self-installation, we offer a fully installed option directly to your front door! The weBoost Installed Home Completed is our most powerful cellular booster for large homes with strong outside cell signal or mid-size homes with weak outside cell signal. It's also the only weBoost home amplifier that includes a professional installation. Upon receiving the Installed Home Complete, schedule your FREE installation, and Ontech Smart Services, our trusted installation partner, will provide a quality, hassle-free installation at your convenience anywhere in Hawaii.
For residential signal boosters who don't include a professional installation or those who already own a signal booster, we highly recommend the Bolton Technical Install Pro Team to find trusted, certified installers near you.
Commercial Cell Booster Installation Services in Georgia
Wilson Amplifiers offers complete turnkey commercial cellular booster, public safety BDA (Bi-Directional Amplifier), and Distributed Antenna System (DAS) installations for commercial buildings of any size throughout Georgia, including warehouses, high-rises, hotels, hospitals, offices, etc. After discussing your signal needs, a thorough floor plan analysis, and a custom system design, our certified installers will deploy your unique solution, ensuring maximum amplification power and coverage where you need it most.
For a professional out-of-the-box commercial signal booster installation, the weBoost for Business Office 200 Installed is what you need. It's designed for small-to-medium business buildings and can cover up to 35,000 sq ft under perfect conditions. Our trusted installation partner, Ontech Smart Services, will provide a pain-free commercial installation in virtually every zip code in Georgia. They will analyze your signal needs and signal quality for optimal placement and results.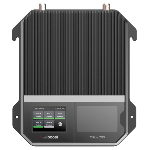 Washington, Georgia Zip Codes We Service:
Our Recent Design & Installation Work
The improvement we saw was dramatic. We did walk and I was amazed at how much better the signal reading was throughout the area.
Gary Holler, Project Manager
IKEA - Baytown, TX
ALAMEDA HEALTH SYSTEM OAKLAND, CA
Patients, staff, physicians and executives regularly missed calls and text messages, adversely affecting their ability to provide best in class patient care. We designed and installed the necessary solution to provide the necessary coverage needed to conduct patient care and administrative functions in their building.
Emergency Nuclear, Operating Center, TX
In emergency situations, local and federal government agencies gather to keep a close eye on the plant's operations. During these tense times, cellular coverage is absolutely critical. Wilson Amplfiers exceeded the organization's expectations for coverage throughout the facility.
BLUE BELL CREAMERIES BRENHAM, TX
A handful of Blue Bell locations - including the main headquarters - were challenged with cell reception. Through careful design and system implementation, employees and guests now have reliable coverage where it did not exist before.
COASTAL COMMERCE BANK THIBODAUX, LA
Our cutting-edge solutions and capable installation team helped improve in-building coverage at several branch locations in Louisiana. Customers' safety and employees' safety are top priorities, we helped ease some of Coastal's safety concerns.