Cell Booster Installer in Delaware
Delaware, though small in size, is a varied state in terms of topography. Dover and Wilmington are the main population areas, but throughout Delaware's low-lying plains you can find numerous small towns and villages. Much of the state is flat, but the northern part of the state includes part of the Piedmont Plateau, causing problems for cellular reception.
Different factors could be affecting the quality of your cell signal. Some of them include the exact location you live or work in, or how far the nearest cell tower is. Sometimes even the structural materials present in your house or company building can kill your signal. Other times, it's what's around your structure: thick trees, tall mountains, rises and valleys – all can affect how and where your cell signal finds you. Sometimes, it's all of these - a mix of building material, topography, and distance from the signal source can combine to shut down 5G and 4G LTE signals, causing deficient data speeds and lousy reception.
Residential Cell Booster Installation Services in Delaware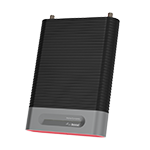 Whether your company is in Dover, Wilmington, by the water, or in a small town, Wilson Amplifiers offers complete cell phone signal booster installation. Our accredited cell booster installers can design, install, and integrate commercial cellular boosters, public safety BDAs (bi-directional amplifiers), small cell, and DAS (distributed antenna systems) anywhere in the state of Delaware.
For a professional out-of-the-box commercial signal booster installation, the weBoost for Business Office 200 Installed is what you need. It's designed for small-to-medium business buildings and can cover up to 35,000 sq ft under perfect conditions. Our trusted installation partner, Ontech Smart Services, will provide a pain-free commercial installation in virtually every zip code in Delaware. They will analyze your signal needs and signal quality for optimal placement and results.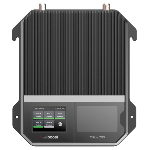 List of Delaware Cities We Serve:
Arden
Ardencroft
Ardentown
Bear
Bellefonte
Bethany Beach
Bethel
Blades
Bowers
Bridgeville
Brookside
Camden
Cheswold
Claymont
Clayton
Dagsboro
Delaware City
Delmar
Dewey Beach
Dover
Dover Base Housing
Edgemoor
Ellendale
Elsmere
Farmington
Felton
Fenwick Island
Frankford
Frederica
Georgetown
Glasgow
Greenville
Greenwood
Harrington
Hartly
Henlopen Acres
Highland Acres
Hockessin
Houston
Kent Acres
Kenton
Laurel
Leipsic
Lewes
Little Creek
Long Neck
Magnolia
Middletown
Milford
Millsboro
Millville
Milton
New Castle
Newark
Newport
North Star
Ocean View
Odessa
Pike Creek
Pike Creek Valley
Rehoboth Beach
Rising Sun-Lebanon
Riverview
Rodney Village
Seaford
Selbyville
Slaughter Beach
Smyrna
South Bethany
St. Georges
Townsend
Viola
Wilmington
Wilmington Manor
Woodside
Woodside East
Wyoming
Our Recent Design & Installation Work
The improvement we saw was dramatic. We did walk and I was amazed at how much better the signal reading was throughout the area.
Gary Holler, Project Manager
IKEA - Baytown, TX
ALAMEDA HEALTH SYSTEM OAKLAND, CA
Patients, staff, physicians and executives regularly missed calls and text messages, adversely affecting their ability to provide best in class patient care. We designed and installed the necessary solution to provide the necessary coverage needed to conduct patient care and administrative functions in their building.
Emergency Nuclear, Operating Center, TX
In emergency situations, local and federal government agencies gather to keep a close eye on the plant's operations. During these tense times, cellular coverage is absolutely critical. Wilson Amplfiers exceeded the organization's expectations for coverage throughout the facility.
BLUE BELL CREAMERIES BRENHAM, TX
A handful of Blue Bell locations - including the main headquarters - were challenged with cell reception. Through careful design and system implementation, employees and guests now have reliable coverage where it did not exist before.
COASTAL COMMERCE BANK THIBODAUX, LA
Our cutting-edge solutions and capable installation team helped improve in-building coverage at several branch locations in Louisiana. Customers' safety and employees' safety are top priorities, we helped ease some of Coastal's safety concerns.