Indiana (IN) DAS & Cell Signal Booster Installers
Indiana is a state with all kinds of terrain – hills, valleys, plains, forests, dunes, shoals, you name it. Therefore, complete cellular coverage is a tough ask. Weak signal plagues large portions of the state, primarily rural areas far away from cell towers, but also urban areas like Indianapolis where large buildings and suburban sprawl make getting in-building cellular a challenge.
Different factors could be affecting the quality of your cell signal. Some of them include the exact location you live or work in, or how far the nearest cell tower is. Sometimes even the structural materials present in your house or company building can kill your signal. Other times, it's what's around your structure: thick trees, tall mountains, rises and valleys – all can affect how and where your cell signal finds you. Sometimes, it's all of these - a mix of building material, topography, and distance from the signal source can combine to shut down 5G and 4G LTE signals, causing deficient data speeds and lousy reception.
Residential Cell Booster Installation Services in Indiana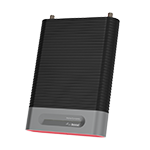 Whether your company is in the Indianapolis metro area, another major city, or out in the country, Wilson Amplifiers offers complete cell phone signal booster installation. Our accredited cell booster installers can design, install, and integrate commercial cellular boosters, public safety BDAs (bi-directional amplifiers), small cell, and DAS (distributed antenna systems) anywhere in the state of Indiana.
If you want great cell signal inside your home without the hassle of self-installation, we offer a fully installed option directly to your front door! The weBoost Installed Home Completed is our most powerful cellular booster for large homes with strong outside cell signal or mid-size homes with weak outside cell signal. It's also the only weBoost home amplifier that includes a professional installation. Upon receiving the Installed Home Complete, schedule your FREE installation, and Ontech Smart Services, our trusted installation partner, will provide a quality, hassle-free installation at your convenience anywhere in Indiana.
For residential signal boosters who don't include a professional installation or those who already own a signal booster, we highly recommend the Bolton Technical Install Pro Team to find trusted, certified installers near you.
Commercial Cell Booster Installation Services in Indiana
Wilson Amplifiers offers complete turnkey commercial cellular booster, public safety BDA (Bi-Directional Amplifier), and Distributed Antenna System (DAS) installations for commercial buildings of any size throughout Indiana, including warehouses, high-rises, hotels, hospitals, offices, etc. After discussing your signal needs, a thorough floor plan analysis, and a custom system design, our certified installers will deploy your unique solution, ensuring maximum amplification power and coverage where you need it most.
For a professional out-of-the-box commercial signal booster installation, the weBoost for Business Office 200 Installed is what you need. It's designed for small-to-medium business buildings and can cover up to 35,000 sq ft under perfect conditions. Our trusted installation partner, Ontech Smart Services, will provide a pain-free commercial installation in virtually every zip code in Indiana. They will analyze your signal needs and signal quality for optimal placement and results.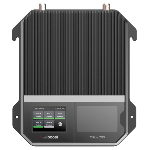 List of Indiana Cities We Serve:
Aberdeen
Advance
Akron
Alamo
Albany
Albion
Alexandria
Alfordsville
Alton
Altona
Ambia
Amboy
Americus
Amo
Anderson
Andrews
Angola
Arcadia
Argos
Arlington
Ashley
Atlanta
Attica
Auburn
Aurora
Austin
Avilla
Avoca
Avon
Bainbridge
Bargersville
Bass Lake
Batesville
Battle Ground
Bedford
Beech Grove
Berne
Bethany
Beverly Shores
Bicknell
Birdseye
Blanford
Bloomfield
Bloomingdale
Bloomington
Blountsville
Bluffton
Boonville
Borden
Boston
Boswell
Bourbon
Brazil
Bremen
Bright
Bristol
Brook
Brooklyn
Brooksburg
Brookston
Brookville
Brownsburg
Brownstown
Bruceville
Bryant
Buck Creek
Buffalo
Bunker Hill
Burket
Burlington
Burnettsville
Burns City
Burns Harbor
Butler
Butlerville
Cadiz
Cambridge City
Camden
Campbellsburg
Canaan
Cannelburg
Cannelton
Carbon
Carlisle
Carmel
Carthage
Cayuga
Cedar Grove
Cedar Lake
Center Point
Centerville
Chalmers
Chandler
Charlestown
Chesterfield
Chesterton
Chrisney
Churubusco
Cicero
Clarks Hill
Clarksburg
Clarksville
Clay City
Claypool
Clayton
Clear Lake
Clermont
Clifford
Clinton
Cloverdale
Coalmont
Coatesville
Colburn
Colfax
Collegeville
Columbia City
Columbus
Connersville
Converse
Cordry Sweetwater Lakes
Corunna
Corydon
Country Club Heights
Country Squire Lakes
Covington
Crandall
Crane
Crawfordsville
Cromwell
Crothersville
Crown Point
Crows Nest
Culver
Cumberland
Cynthiana
Dale
Daleville
Dana
Danville
Darlington
Darmstadt
Dayton
De Motte
Decatur
Decker
Delphi
Denver
Deputy
Dillsboro
Dover Hill
Dresser
Dublin
Dubois
Dugger
Dune Acres
Dunkirk
Dunlap
Dunreith
Dupont
Dyer
Earl Park
East Chicago
East Enterprise
East Germantown
Eaton
Economy
Edgewood
Edinburgh
Edwardsport
Elberfeld
Elizabeth
Elizabethtown
Elkhart
Ellettsville
Elnora
Elwood
Emison
English
Etna Green
Evansville
Fairland
Fairmount
Fairview Park
Farmersburg
Farmland
Ferdinand
Fillmore
Fish Lake
Fishers
Flora
Florence
Fontanet
Fort Branch
Fort Wayne
Fortville
Fountain City
Fowler
Fowlerton
Francesville
Francisco
Frankfort
Franklin
Frankton
Fredericksburg
Freelandville
Freetown
Fremont
French Lick
Fulton
Galena
Galveston
Garrett
Gary
Gas City
Gaston
Geneva
Gentryville
Georgetown
Glenwood
Goodland
Goshen
Gosport
Grabill
Grandview
Granger
Greencastle
Greendale
Greenfield
Greens Fork
Greensboro
Greensburg
Greentown
Greenville
Greenwood
Griffin
Griffith
Grissom AFB
Hagerstown
Hamilton
Hamlet
Hammond
Hanna
Hanover
Hardinsburg
Harlan
Harmony
Harrodsburg
Hartford City
Hartsville
Hatfield
Haubstadt
Hayden
Hazleton
Hebron
Henryville
Herbst
Heritage Lake
Hidden Valley
Highland
Hillsboro
Hoagland
Hobart
Holland
Holton
Homecroft
Hope
Howe
Hudson
Hudson Lake
Huntertown
Huntingburg
Huntington
Hymera
Idaville
Indian Village
Indianapolis
Ingalls
Jalapa
Jamestown
Jasonville
Jasper
Jeffersonville
Jonesboro
Jonesville
Kempton
Kendallville
Kennard
Kent
Kentland
Kewanna
Kimmell
Kingman
Kingsbury
Kingsford Heights
Kirklin
Knightstown
Knightsville
Knox
Kokomo
Koontz Lake
Kouts
La Crosse
La Fontaine
La Paz
La Porte
Laconia
Ladoga
Lafayette
Lagrange
Lagro
Lake Dalecarlia
Lake Holiday
Lake Santee
Lake Station
Lake Village
Lakes of the Four Seasons
Laketon
Lakeville
Landess
Lanesville
Lapel
Larwill
Laurel
Lawrence
Lawrenceburg
Lawrenceville
Le Roy
Leaf River
Leavenworth
Lebanon
Lebanon
Lee
Leesburg
Leland
Leland Grove
Lemont
Lena
Lenzburg
Leo-Cedarville
Leonore
Lerna
Lewistown
Lewisville
Lexington
Liberty
Liberty
Libertyville
Ligonier
Lily Lake
Lima
Limestone
Lincoln
Lincolnshire
Lincolnwood
Linden
Lindenhurst
Linton
Lisbon
Lisle
Litchfield
Little York
Little York
Littleton
Liverpool
Livingston
Livonia
Lizton
Loami
Lockport
Loda
Logansport
Lomax
Lombard
London Mills
Long Beach
Long Creek
Long Grove
Long Lake
Long Point
Longview
Loogootee
Loraine
Losantville
Lost Nation
Lostant
Louisville
Loves Park
Lovington
Lowell
Ludlow
Lyndon
Lynn
Lynnville
Lynnville
Lynwood
Lyons
Lyons
Macedonia
Machesney Park
Mackey
Mackinaw
Macomb
Macon
Macy
Madison
Madison
Maeystown
Magnolia
Mahomet
Makanda
Malden
Malta
Manchester
Manhattan
Manilla
Manito
Manlius
Mansfield
Manteno
Maple Park
Mapleton
Maquon
Marengo
Marengo
Marietta
Marine
Marion
Marion
Marissa
Mark
Markham
Markle
Markleville
Maroa
Marquette Heights
Marseilles
Marshall
Marshall
Martinsville
Martinsville
Martinton
Maryville
Mascoutah
Mason
Mason City
Matherville
Matteson
Matthews
Mattoon
Mauckport
Maunie
Maywood
Mazon
McClure
McCook
McCordsville
McCullom Lake
McHenry
McLean
McLeansboro
McNabb
Mecca
Mechanicsburg
Medaryville
Media
Medora
Medora
Mellott
Melody Hill
Melrose Park
Melvin
Memphis
Mendon
Mendota
Menominee
Mentone
Meredosia
Meridian Hills
Merom
Merrillville
Merrionette Park
Metamora
Metamora
Metcalf
Metropolis
Mettawa
Mexico
Michiana Shores
Michigan City
Michigantown
Middlebury
Middletown
Middletown
Midlothian
Mier
Milan
Milan
Milford
Milford
Mill Creek
Mill Shoals
Millbrook
Milledgeville
Millersburg
Millhousen
Millington
Millstadt
Milltown
Milroy
Milton
Milton
Mineral
Minier
Minonk
Minooka
Mishawaka
Mitchell
Mitchell
Modesto
Modoc
Mokena
Moline
Momence
Monee
Monmouth
Monon
Monroe
Monroe Center
Monroe City
Monroeville
Monrovia
Monterey
Montezuma
Montgomery
Montgomery
Monticello
Monticello
Montmorenci
Montpelier
Montrose
Mooreland
Moores Hill
Mooresville
Morgantown
Morocco
Morris
Morrison
Morrisonville
Morristown
Morton
Morton Grove
Mound City
Mound Station
Mounds
Mount Auburn
Mount Auburn
Mount Ayr
Mount Carmel
Mount Carmel
Mount Carroll
Mount Clare
Mount Erie
Mount Etna
Mount Morris
Mount Olive
Mount Prospect
Mount Pulaski
Mount Sterling
Mount Summit
Mount Vernon
Mount Vernon
Mount Zion
Moweaqua
Muddy
Mulberry
Mulberry Grove
Mulkeytown
Muncie
Muncie
Mundelein
Munster
Murphysboro
Murrayville
Naperville
Naplate
Naples
Napoleon
Nappanee
Nashville
Nashville
Nason
Nauvoo
Nebo
Nelson
Neoga
Neponset
New Albany
New Amsterdam
New Athens
New Baden
New Bedford
New Berlin
New Boston
New Burnside
New Canton
New Carlisle
New Castle
New Chicago
New Douglas
New Goshen
New Grand Chain
New Harmony
New Haven
New Haven
New Holland
New Lenox
New Market
New Middletown
New Milford
New Minden
New Palestine
New Paris
New Pekin
New Point
New Richmond
New Ross
New Salem
New Salisbury
New Trenton
New Washington
New Whiteland
Newark
Newberry
Newburgh
Newman
Newport
Newton
Newtown
Niantic
Niles
Nilwood
Noble
Noblesville
Nokomis
Nora
Normal
Norridge
Norris
Norris City
North Aurora
North Barrington
North Chicago
North City
North Crows Nest
North Henderson
North Judson
North Liberty
North Manchester
North Pekin
North Riverside
North Salem
North Terre Haute
North Utica
North Vernon
North Webster
Northbrook
Northfield
Northlake
Norway
Norwood
Notre Dame
Oak Brook
Oak Forest
Oak Grove
Oak Lawn
Oak Park
Oak Run
Oakbrook Terrace
Oakdale
Oakford
Oakland
Oakland City
Oaktown
Oakwood
Oakwood Hills
Oblong
Oconee
Odell
Odin
Odon
O'Fallon
Ogden
Ogden Dunes
Oglesby
Ohio
Ohlman
Okawville
Old Mill Creek
Old Ripley
Old Shawneetown
Oldenburg
Olive Branch
Olivet
Olmsted
Olney
Olympia Fields
Omaha
Onarga
Oneida
Onward
Oolitic
Opdyke
Oquawka
Orangeville
Oreana
Oregon
Orestes
Orient
Orion
Orland
Orland Hills
Orland Park
Orleans
Osceola
Osgood
Ossian
Oswego
Ottawa
Otterbein
Otterville
Otwell
Owaneco
Owensburg
Owensville
Oxford
Paderborn
Painted Hills
Palatine
Palestine
Palmer
Palmyra
Palmyra
Palos Heights
Palos Hills
Palos Park
Pana
Panama
Panola
Paoli
Papineau
Paragon
Paris
Park City
Park Forest
Park Ridge
Parker City
Parkers Settlement
Parkersburg
Patoka
Patoka
Patriot
Paw Paw
Pawnee
Paxton
Payson
Pearl
Pearl City
Pecatonica
Pekin
Pendleton
Penfield
Pennville
Peoria
Peoria Heights
Peotone
Percy
Perry
Perrysville
Peru
Peru
Pesotum
Petersburg
Petersburg
Phillipstown
Philo
Phoenix
Pierceton
Pierron
Pinckneyville
Pine Village
Pingree Grove
Piper City
Pistakee Highlands
Pittsboro
Pittsburg
Pittsfield
Plainfield
Plainfield
Plainville
Plainville
Plano
Plattville
Pleasant Hill
Pleasant Plains
Plymouth
Plymouth
Pocahontas
Point Isabel
Polo
Poneto
Pontiac
Pontoon Beach
Pontoosuc
Poplar Grove
Port Barrington
Port Byron
Portage
Porter
Portland
Posen
Poseyville
Potomac
Pottawattamie Park
Prairie City
Prairie du Rocher
Prairie Grove
Prestbury
Preston Heights
Prince's Lakes
Princeton
Princeton
Princeville
Prophetstown
Prospect Heights
Pulaski
Quincy
Radom
Ragsdale
Raleigh
Ramsey
Rankin
Ransom
Rantoul
Rapids City
Raritan
Raymond
Red Bud
Reddick
Redkey
Redmon
Remington
Rensselaer
Rentchler
Reynolds
Reynolds
Richland
Richmond
Richmond
Richton Park
Richview
Ridge Farm
Ridgeville
Ridgway
Ridott
Riley
Ringwood
Rio
Ripley
Rising Sun
River Forest
River Forest
River Grove
Riverdale
Riverside
Riverton
Riverwoods
Roachdale
Roann
Roanoke
Roanoke
Robbins
Roberts
Robinson
Rochelle
Rochester
Rochester
Rock City
Rock Falls
Rock Island
Rockbridge
Rockdale
Rockford
Rockport
Rockton
Rockville
Rockwood
Rocky Ripple
Rolling Meadows
Rolling Prairie
Rome
Rome City
Romeoville
Roodhouse
Roscoe
Rose Hill
Rosedale
Roseland
Roselawn
Roselle
Rosemont
Roseville
Rosewood Heights
Rosiclare
Rossville
Rossville
Round Lake
Round Lake Beach
Round Lake Heights
Round Lake Park
Roxana
Royal
Royal Center
Royal Lakes
Royalton
Ruma
Rushville
Rushville
Russellville
Russellville
Russiaville
Rutland
Sadorus
Sailor Springs
Salamonia
Salem
Salem
Salt Creek Commons
Saltillo
Sammons Point
San Jose
San Pierre
Sandborn
Sandoval
Sandwich
Santa Claus
Saratoga
Sauget
Sauk Village
Saunemin
Savanna
Savoy
Sawyerville
Saybrook
Scales Mound
Schaumburg
Schererville
Schiller Park
Schneider
Schram City
Sciota
Scipio
Scotland
Scott AFB
Scottsburg
Scottville
Seaton
Seatonville
Secor
Seelyville
Sellersburg
Selma
Seneca
Sesser
Seymour
Seymour
Shabbona
Shadeland
Shamrock Lakes
Shannon
Sharpsville
Shawneetown
Sheffield
Shelburn
Shelby
Shelbyville
Shelbyville
Sheldon
Shepardsville
Sheridan
Sheridan
Sherman
Sherrard
Shiloh
Shipman
Shipshewana
Shirley
Shoals
Shorewood
Shorewood Forest
Shumway
Sibley
Sidell
Sidney
Sidney
Sigel
Silver Lake
Silvis
Simonton Lake
Simpson
Sims
Sims
Skokie
Sleepy Hollow
Smithboro
Smithfield
Smithton
Smithville-Sanders
Somerset
Somerville
Somonauk
Sorento
South Barrington
South Beloit
South Bend
South Chicago Heights
South Elgin
South Haven
South Holland
South Jacksonville
South Pekin
South Roxana
South Whitley
South Wilmington
Southern View
Southport
Sparland
Sparta
Spaulding
Speedway
Spencer
Spiceland
Spillertown
Spring Bay
Spring Grove
Spring Grove
Spring Hill
Spring Lake
Spring Valley
Springerton
Springfield
Springport
Spurgeon
St. Anne
St. Augustine
St. Bernice
St. Charles
St. David
St. Elmo
St. Francisville
St. Jacob
St. Joe
St. John
St. Johns
St. Joseph
St. Leon
St. Libory
St. Mary of the Woods
St. Meinrad
St. Paul
St. Peter
St. Rose
Standard
Standard City
Stanford
Star City
State Line City
Staunton
Staunton
Ste. Marie
Steeleville
Steger
Sterling
Steward
Stewardson
Stickney
Stilesville
Stillman Valley
Stinesville
Stockton
Stockwell
Stone Park
Stonefort
Stonington
Stoy
Strasburg
Straughn
Strawn
Streamwood
Streator
Stronghurst
Sublette
Sugar Grove
Sullivan
Sullivan
Sulphur Springs
Summerfield
Summit
Summitville
Sumner
Sun River Terrace
Sunman
Swansea
Swayzee
Sweetser
Switz City
Sycamore
Symerton
Syracuse
Table Grove
Tallula
Tamaroa
Tamms
Tampico
Taylor Springs
Taylorsville
Taylorville
Tecumseh
Tell City
Tennessee
Tennyson
Terre Haute
Teutopolis
Thawville
Thayer
The Galena Territory
Thebes
Third Lake
Thomasboro
Thompsonville
Thomson
Thornton
Thorntown
Tilden
Tilton
Timberlane
Time
Tinley Park
Tipton
Tiskilwa
Toad Hop
Toledo
Tolono
Toluca
Tonica
Topeka
Topeka
Toulon
Tovey
Towanda
Tower Hill
Tower Lakes
Town of Pines
Trafalgar
Trail Creek
Tremont
Trenton
Tri-Lakes
Trout Valley
Troy
Troy
Troy Grove
Tuscola
Twin Grove
Ulen
Ullin
Union
Union City
Union Hill
Uniondale
Universal
University Park
Upland
Urbana
Ursa
Utica
Valier
Valley City
Vallonia
Valmeyer
Valparaiso
Van Bibber Lake
Van Buren
Vandalia
Varna
Veedersburg
Venedy
Venetian Village
Venice
Vera Cruz
Vergennes
Vermilion
Vermont
Vernon
Vernon
Vernon Hills
Verona
Versailles
Versailles
Vevay
Victoria
Vienna
Villa Grove
Villa Park
Vincennes
Viola
Virden
Virgil
Virginia
Volo
Wabash
Wadsworth
Waggoner
Wakarusa
Waldron
Walkerton
Wallace
Walnut
Walnut Hill
Walshville
Walton
Waltonville
Wamac
Wanatah
Wapella
Warren
Warren
Warren Park
Warrensburg
Warrenville
Warsaw
Warsaw
Washburn
Washington
Washington
Washington Park
Wataga
Waterloo
Waterloo
Waterman
Watseka
Watson
Wauconda
Waukegan
Waveland
Waverly
Wayne
Wayne City
Waynesville
Waynetown
Weldon
Wellington
Wenona
Wenonah
West Baden Springs
West Brooklyn
West Chicago
West City
West College Corner
West Dundee
West Frankfort
West Harrison
West Lafayette
West Lebanon
West Peoria
West Point
West Point
West Salem
West Terre Haute
West Union
West York
Westchester
Western Springs
Westervelt
Westfield
Westfield
Westmont
Westphalia
Westport
Westville
Westville
Wheatfield
Wheatland
Wheaton
Wheeler
Wheeler
Wheeling
White City
White Hall
White Heath
Whiteash
Whiteland
Whitestown
Whitewater
Whiting
Wilkinson
Williams
Williams Creek
Williamsfield
Williamson
Williamsport
Williamsville
Willisville
Willow Hill
Willow Springs
Willowbrook
Wilmette
Wilmington
Wilsonville
Winamac
Winchester
Winchester
Windfall City
Windsor
Winfield
Winfield
Wingate
Winnebago
Winnetka
Winona Lake
Winslow
Winslow
Winthrop Harbor
Witt
Wolcott
Wolcottville
Wonder Lake
Wood Dale
Wood River
Woodburn
Woodhull
Woodland
Woodlawn
Woodlawn Heights
Woodridge
Woodson
Woodstock
Worden
Worth
Worthington
Wyanet
Wynnedale
Wyoming
Xenia
Yale
Yates City
Yeoman
Yorktown
Yorkville
Zanesville
Zeigler
Zion
Zionsville