Cell Booster Installer in Oklahoma City
Oklahoma City is the largest city and the capital of Oklahoma. The largest economic sectors are livestock markets, oil, natural gas, and petroleum products. It's important to have reliable cell signal to make sure businesses run smoothly. You never know when an important client will call or when a business deal will take place. However, there are some factors that interfere with strong cell signal. Oklahoma City lies in the Sandstone Hills Region; the hills can range from 250-400 feet. The northeastern section of the city and the eastern suburbs are located on the Cross Timbers - contains prairies, savannas, and woodlands. Such terrain can interfere with the way signal travels causing weak cell signal.
Different factors affect the quality of your cell phone signal. Some of them include where you live or work, how far away the nearest cell tower is, and even the structural materials present in your house or company building. Building material, topography, and other factors can block 4G, LTE, and 3G signals, causing deficient data speeds and lousy reception.
Residential Cell Booster Installation Services in Oklahoma City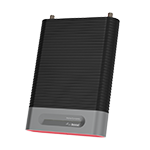 Whether your company is situated in downtown, North Oklahoma City, or South Oklahoma City, Wilson Amplifiers provides complete cell phone signal booster installation. Wilson Amplifiers provides complete cell phone signal booster installation. Our accredited cell booster installers can design, install, and integrate commercial cellular boosters, public safety BDAs (bi-directional amplifiers), small cell, and DAS (distributed antenna systems) anywhere in Oklahoma City, OK.
If you want great cell signal inside your home without the hassle of self-installation, we offer a fully installed option directly to your front door! The weBoost Installed Home Completed is our most powerful cellular booster for large homes with strong outside cell signal or mid-size homes with weak outside cell signal. It's also the only weBoost home amplifier that includes a professional installation. Upon receiving the Installed Home Complete, schedule your FREE installation, and Ontech Smart Services, our trusted installation partner, will provide a quality, hassle-free installation at your convenience anywhere in Oklahoma City.
For residential signal boosters who don't include a professional installation or those who already own a signal booster, we highly recommend the Bolton Technical Install Pro Team to find trusted, certified installers near you.
Commercial Cell Booster Installation Services in Oklahoma City
Wilson Amplifiers offers complete turnkey commercial cellular booster, public safety BDA (Bi-Directional Amplifier), and Distributed Antenna System (DAS) installations for commercial buildings of any size throughout Oklahoma City, including warehouses, high-rises, hotels, hospitals, offices, etc. After discussing your signal needs, a thorough floor plan analysis, and a custom system design, our certified installers will deploy your unique solution, ensuring maximum amplification power and coverage where you need it most.
For a professional out-of-the-box commercial signal booster installation, the weBoost for Business Office 200 Installed is what you need. It's designed for small-to-medium business buildings and can cover up to 35,000 sq ft under perfect conditions. Our trusted installation partner, Ontech Smart Services, will provide a pain-free commercial installation in virtually every zip code in Oklahoma City. They will analyze your signal needs and signal quality for optimal placement and results.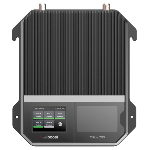 Oklahoma City, OK Zip Codes:
73008
73012
73013
73020
73026
73036
73049
73054
73064
73071
73078
73083
73084
73097
73099
73101
73102
73103
73104
73105
73106
73107
73108
73109
73111
73112
73113
73114
73115
73116
73117
73118
73119
73120
73121
73122
73124
73125
73126
73127
73128
73129
73130
73131
73132
73134
73135
73136
73137
73139
73141
73142
73143
73144
73145
73146
73147
73148
73149
73150
73151
73152
73154
73155
73157
73159
73160
73162
73163
73164
73165
73167
73169
73170
73172
73173
73178
73179
73184
73185
73189
73190
73194
73195
73196
73196
74851
74857