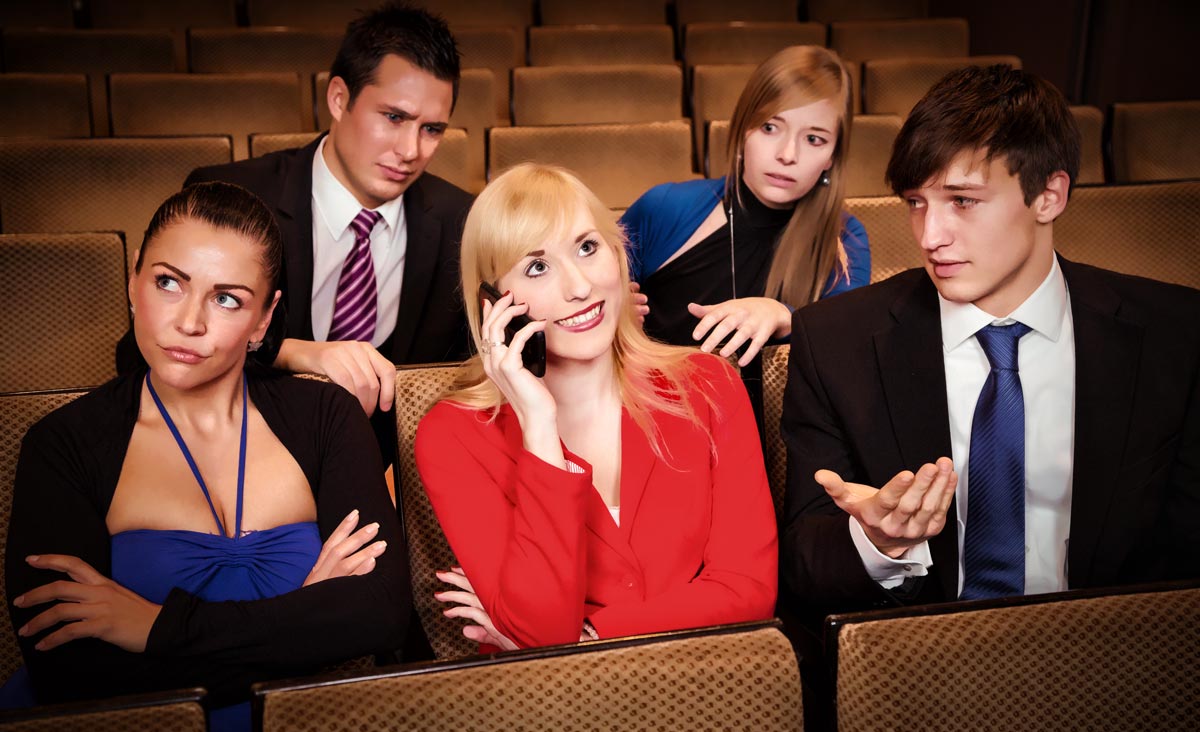 As the saying goes, the more things change, the more they stay the same. A Pew Research Center study shows that 82% of Americans believe that cell phone use in social gatherings distracts more than contributes to the conversation. Yet, 89% of Americans will use their cell phone during a social activity.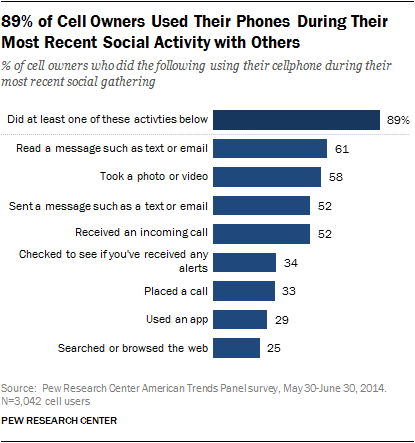 The biggest difference of opinions, of course, is between the younger adults (ages 18-29) and older adults (ages 50+). Older adults are more bothered by the presence of cellphone use during social gatherings and other public places, while younger adults are more open to using their phones in many public situations.
In fact, about 10% of young adults were ok with using their smartphones during church or worship service, in a meeting, and at the movie theater or equivalent place. Only 17% of young adults will occasionally turn off their phones compared to 34% of older adults.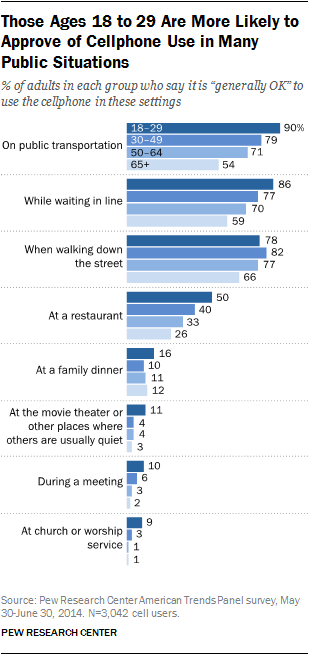 In general, a majority of Americans will use their cell phones in public to occasionally do the following:
Look up directions (65%)
Coordinate a get-together (60%)
To catch up with family & friends (57%)
To catch up on tasks needed to be done (51%)
Surprisingly (or not) enough, 50% of Americans use their smartphone for no particular reason: either to fill up time, avoid boredom or just to have something to do. This is something comedian Louis CK made an argument about during an interview. Perhaps the biggest concern is that 6.5% use their phones to avoid interacting with other people, with 2X the number of young adults admitting to disengaging with people around them.
While 92% of all Americans own a cell phone, 64% are smartphones (multi-purpose phones that are touch screen-enabled and work like a mini computer). Smartphone owners are even more connected to their devices and live with an always-on mentality.
They're more likely than non-smartphone owners to read emails & text messages, take photos or videos, respond to emails & texts, and answer calls. They're also more than 6X likely to use an app during a social gathering.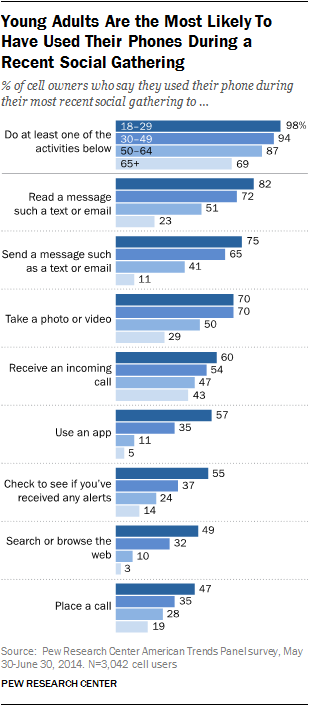 In conclusion, as more smartphones and connected devices enter the mainstream, many people are accepting their use in public. However, with the influx of rapid changing technology: drones, smart glasses, and others, it's a question of when and not if, digital life becomes our everyday life.
As with any upcoming technology, there are always a good side and bad. And people, as always, have the power to accept what's good for society or what's part of the wasteland. What do you think?