Here's a great email we received from Bill Sands about his dire situation and how our powerful antenna helped him:
---------- Forwarded message ----------
From: William Sands
Date: Sun, Oct 19, 2014 at 10:52 AM
Subject: Just a picture of your antenna
To: "sales@WilsonAmplifiers.com" < sales@wilsonamplifiers.com>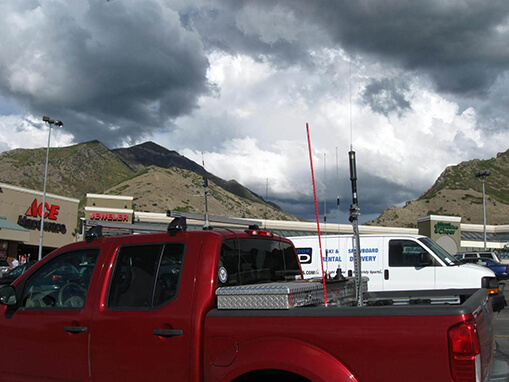 Thought you might like to see your antenna on my truck. I have a prickly looking truck because of my ham radio and search and rescue experience. As cell phones take over most communications, I find that we still need backups. I can also tell you that your antenna saved my behind after a canyoneering trip in Southern Utah. I was hiking solo through a slot canyon called Little Wild Horse Canyon.
The canyon was punctuated by beautiful sandstone and some pesky canyon pools. I waded through most, but the water is a reddish brown and the bottom is not visible. While "wading" I slipped off a ledge and went in up to my chest. I had tossed most of my gear to the other side of the pool, but forgot my keys. My Viper alarm system key fob was drenched. Finally, returning to my truck, I found that I could open the door with my key, but the alarm system could not be turned off. I drove many miles with the siren blaring. There is no cell coverage near Little Wild Horse, and the nearest town was over 100 miles. I drove to a high spot, and although my cell phone was useless, adding your antenna got me two bars.
I could call for help from someone at Viper to get the alarm turned off. It worked. I got to my daughter, she got me the phone number, and I was able to stop the siren. My ego and I limped home from there and I got the alarm system fixed, a new key fob, and a new respect for my cell phone and your antenna. Below is a picture from Little Wild Horse Canyon.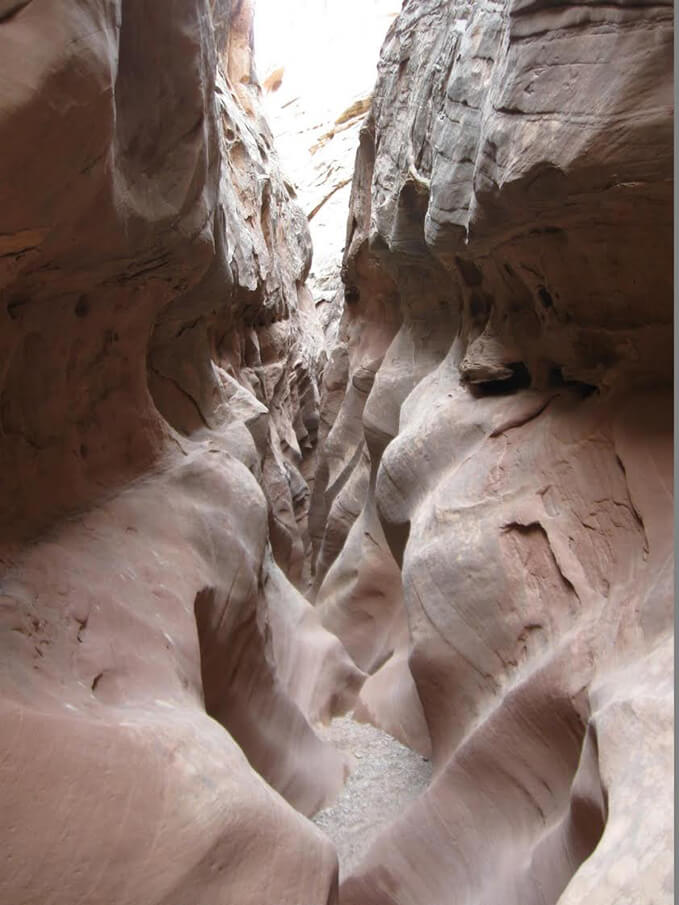 Thanks,

Bill Sands
---------------------------
It's stories from people like Bill and you that make us very happy. We're out to provide solutions and that's what makes us tick. Yes, we're a business, but in the end, we can go to sleep at night knowing we're helping people and not just looking to sell boxes.
If you have a story to share, please do! We'd love to post your story and photos. Please email to james@wilsonamplifiers.com.