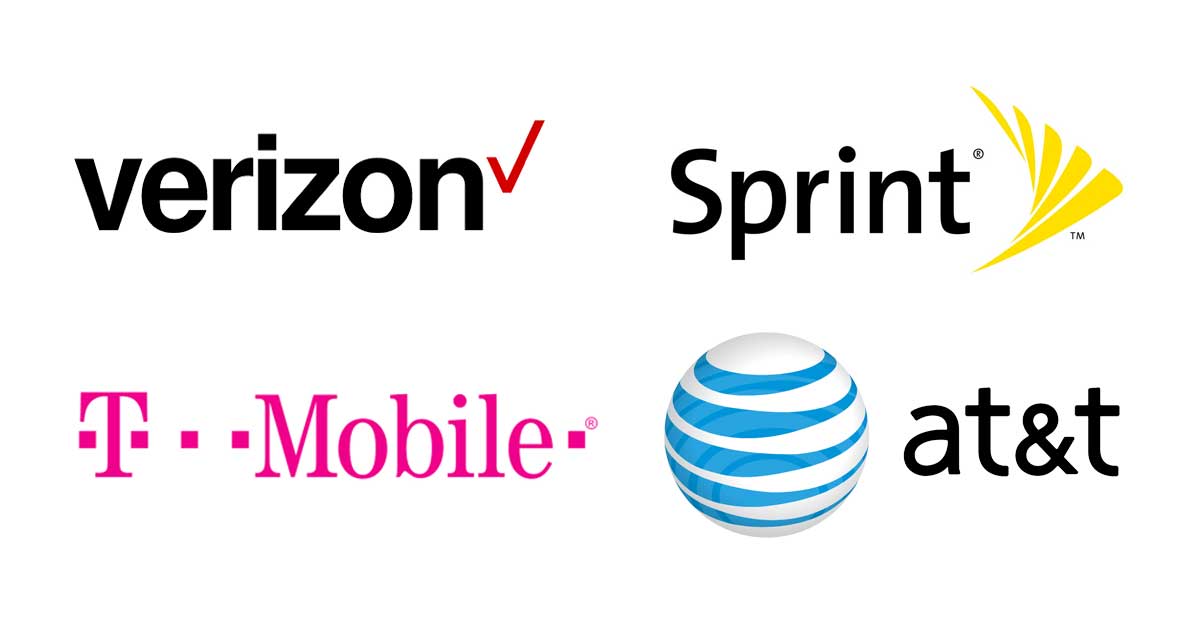 No, It's Not Your Fault
So your long-time customer is complaining.
"Not getting any bars."
"I'm dropping calls."
"Nothing is working for me... think I'm going to switch carriers."
And for any solutions expert like yourself, this is the last thing you want to hear.
Because, it's not your company's fault.
Here's why:
Cell phone signals are radio waves, the AM-FM kind. And like all radio frequency waves, they are very susceptible to interference. Almost everything under the sun can alter, absorb, and disrupt your carrier service.
Here are the top 5 reasons:
Cell tower distance
Outside interference: Trees, hills, mountains, valleys, and tall structures.
Building material: Metal, glass, concrete, brick, energy-efficient material, and other conductive material (electrical or magnetic).
Internal building obstructions: Thick walls, plaster, drywall, rebar, wood and electrical devices & clutter, etc.
Even weather (yup).
It just takes one or any combination of these problems, and you can say goodbye to any decent reception.
So even if your customers switch over to Verizon, AT&T, Sprint, T-Mobile or US Cellular, they're just going to have the same problem.
And that means lost of customers and business as you wait for them to play this game of carrier musical chairs.
Well, not anymore.
The Solution:
Everything changes with a cell phone signal booster from Wilson Electronics.
A signal booster takes any existing 3G & 4G signal and amplifies up to 32X and then rebroadcasts the boosted signal into the home, office, or car.
More bars, better coverage. Happy customers.
And nothing else comes close to the best cell phone signal booster in the market: weBoost by Wilson Electronics.
Wilson Electronics has been the market leader for years, providing millions of cellular solutions.
Here are the guarantees:
Better connections, calls, coverage, and high-speed internet.
And added bonuses?
Works for all cell phones & cellular devices .
Carrier-proof: Works for all carriers.
One-time purchase, no monthly fees.
No need for wifi connection, it takes the existing weak 3G & 4G LTE and amplifies it!
Below are our top signal boosting choices for home to car to commercial use.
Save your customers the headache, get them better calls, internet, and coverage today!
---
weBoost Cell Phone Signal Booster For Home
Good
weBoost Home 4G for (Model #: 470101)
Boosts Voice, Text Messages, 3G & 4G LTE Data
For 1 Room Coverage
Up to +60 dB Gain
Our review:
A nice entry-level starter kit; however, better for the city if you're looking for a desktop-range booster (5-8 feet from the inside antenna). Although it may boost coverage up to 1-2 rooms, that's a best case scenario depending on the quality of the outside signal, building material obstructions, and home furnishings.
Most customers report 500-750 sq ft coverage range, but again, that's dependent on the quality of the outside signal.
Very good choice for single office, home office (SOHO) and small areas like apartments and cabins.
---
Better
weBoost Connect 4G (Model #: 470103)
Boosts Voice, Text Messages, 3G & 4G LTE Data
For Whole Home Coverage
Up to +65 dB Gain
Our review:
This is generally the kit we recommend to a majority of our customers and the one that is the sweet spot of performance and price.
Best conditions put it around 5,000 sq ft. Real world conditions put it around 2,000 to 3,000 sq ft for most customers. People in off-the-grid areas should expect a little less.
Considering the average home in USA is around 2,500 to 3,500 sq ft, we're confident this is the right fit.
Great option for most homes, small offices, farm houses, and buildings under 5,000 sq ft wide. Start with this one if your customers having issues with poor reception inside, but average reception just outside their home.
---
Best
weBoost Connect 4G-X (Model #: 471104)
Boosts Voice, Text Messages, 3G & 4G LTE Data
For Large Building Coverage
Up to +70 dB Gain
Our review:
The game winner. The cuban cigar. The knockout.
It's the most powerful consumer signal booster for home. For people in extremely rural areas, this may be the one they want to get any coverage. For city dwellers, expect extended coverage.
Most people can expect a coverage area of 3,500 to 5,000 sq ft with a best case scenario going all the way up to 7,500 sq ft.
If your customers have extremely poor signal (remote area) or need wide coverage (large building), the weBoost Connect 4G-X is their new best friend.
---
weBoost Cell Phone Signal Booster For Car
Good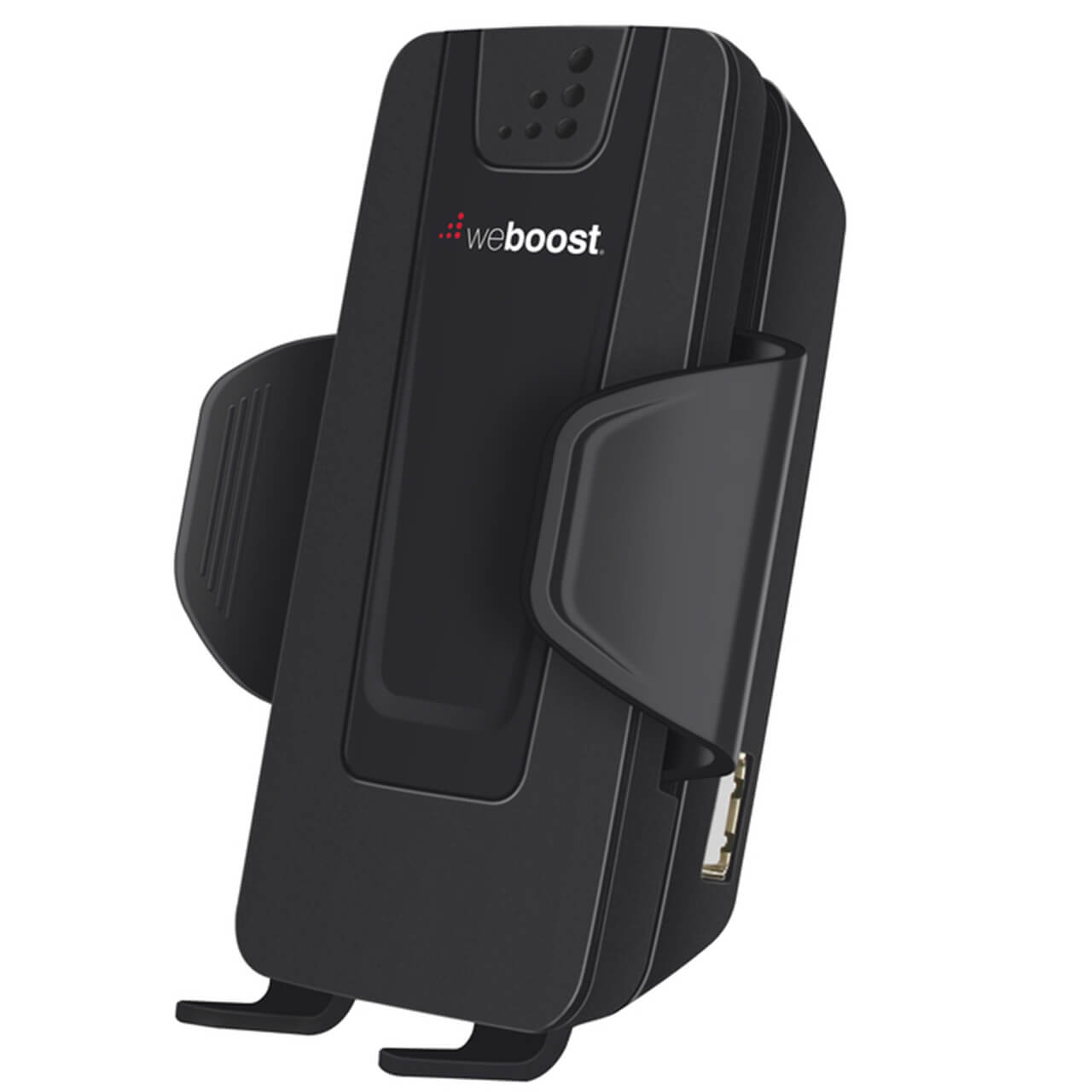 If voice calls are the most important thing for on the road, then the Drive 4G-S is a solid choice. Phone has to be nested inside the cradle to receive maximum amplified signal, so it also doubles as a dash mount for using map services.
Might be a tight fit on some wider smartphones/phablets, especially with rugged cases. Only boosts one cellular device while sitting inside the cradle.
---
Better
weBoost Drive 4G-M (470108)
Boosts Voice, Text, 3G & 4G LTE Data
For a multiple cell devices
Up to +50 dB Gain
Our review:
Here's Ms. Dependable.
Boosts cellular signal up to 4 people or cellular devices. The inside antenna is capable to broadcast an arm's length in any direction which means whole sedan or SUV coverage. Bigger vehicles like RVs will need a specialized kit to get full inside coverage.
Great for the city, good for the countryside.
---
Best
weBoost Drive 4G-X for (470510)
Boosts Voice, Text Message, 3G & 4G LTE Data
For multiple cell devices
Up to +50 dB Gain
Pro Model: 60% More reach from and to cell tower
Our review:
The Inigo Montoya. The Top Gun. It's the big one.
The weBoost Drive 4G-X has 2x the uplink power compared to other car signal boosters. This leads to 30-60% more reach to the cell tower.
In remote, rural areas, this is the one you take to the field.
If this was an infomercial, I'd be screaming in a monster truck voice, "BARELY LEGAL by the FCC!" So, yeah, powerful.
---
weBoost Cell Phone Signal Booster For Commercial Buildings
WilsonPro 70 Plus (Model #: 463127)
Boosts Voice, Text Messages, 3G & 4G LTE Data
For Commercial Building
Up to +70 dB Gain
Our review:
Cellular boosting solutions for buildings range from 25K to 100K sq ft. although it's possible to go up to 500K. The WilsonPro 70 Plus is the sweet spot with coverage up to 50,000 sq ft. But of course, real-world use puts it at 25,000 to 35,000 sq ft with spot coverage for priority areas.
Many of our professional installers and their enterprise customers report much better service.
---
How We Can Help:
Wilson Amplifiers is here to help you select the right signal booster. There's absolutely no risk to you and your customers:
Free consultation (ask us anything) with our US-based customer support (sales@wilsonamplifiers.com).
Free shipping.
30-day test drive.
2-year manufacturer's warranty
Made in the USA
Better signal or money-back guaranteed.
We want your customers to be satisfied, so we provide lifetime technical support and a 2-year warranty. And again, our US-based customer support is second to none. There's no one-size-fits-all strategy and we listen to all the details before suggesting ways to get you better signal.
We offer best and realistic outcomes from years of experience dealing with weak reception and serving over 36,000 satisfied customers.
Our motto: "Provide solutions. Don't sell boxes."
Read real reviews from our customers. It's because of our goal to provide the best signal solutions that have led us to the Inc 5000 Fastest Growing Companies List multiple years.
Just ask us anything and we'll be glad to help.
---
Want to learn more about cell phone boosters? Read more with our definitive guide:
---
Need help? Email us today ( sales@wilsonamplifiers.com) or give us a call at 1-800-568-2723. A cell phone signal expert will gladly assist you in getting better signal instantly.