How Foresters & Forestry Technicians Depend on Cell Phone Boosters
From Projects to Monitoring: The Need for Instant Communication
When traveling deep into the woodlands and forests, many foresters and forest technicians often spend the majority of their time outdoors, in faraway areas.
The constant shifting terrain & wildlife along with the many job duties (surveying, spraying, measuring, analyzing, etc.) requires the ability to communicate instantly. Quick connection is no luxury but a necessity in this line of work.
Especially when it comes to emergencies.
The severity of wild fires and its impact on ecology and public safety means fire management officers need to immediately coordinate and provide solutions. Delays in seconds equates to costs in millions.
However, working outdoors in an isolated off-the-grid area causes many complications for cellular reception. And with poor signal, all facets of work and life are compromised.
While they might not work outdoors, a cellular signal booster can help.
We fix poor cell phone signal! Find the right signal booster for you:

For Home

For Vehicle

For Business

For Commercial
The Problem
Cellular signals are radio frequency (RF) signals. And like all RF signals (AM/FM, WiFi, satellite, etc.) they are easily interrupted by literally anything under the sun.
All it takes is just one issue:
Outside interference: trees, hills, and mountains
And cell service is disrupted. When driving from one forest job site to the next, most likely all three conditions simultaneously cause poor cell phone reception in your vehicle.
But what if there was a way to amplify your weak signal?
Well, there is. One many forestry tech and fire management officers depend upon.
The Solution
Everything changes with a cell phone booster.
A signal booster takes any existing cell signal and then rebroadcasts the boosted signal into the home, office, or car.
It essentially is a megaphone for weak cellular signal to be "heard" by your cell phone.
The results?
Better signal. Better connections. Reliable reception for talk, text, and faster internet.
Here are all the features and benefits of a cell phone booster:
Works for all cell phones & cellular devices that use 5G, 4G, and LTE.
Carrier-proof: Works for all carriers in USA & Canada.
One-time purchase, no monthly fees.
No need for WiFi or any broadband connection
"Unicorns Don't Exist. What's The Catch?"
>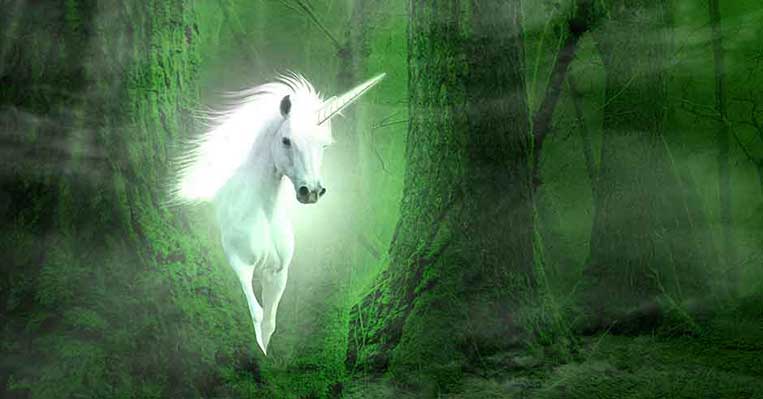 Just one.
You'll need existing cell phone signal outside.
A cell phone booster ENHANCES existing signal, it does not create it.
So here's a simple test.
Do you have irregular reception (or any)? Is signal stronger outside your building or car than inside? If spotty reception is the leading cause of poor service, then a booster most likely will work for you.
You can learn more if a cell phone booster will work for you by learning how to read your signal strength in dB.
Below are our top signal boosting choices for car to home to commercial use.
Cell Signal Booster For Vehicles
Our Pick: weBoost Drive X - 475021
The weBoost Drive X is the most popular and recommended car signal booster. The kit includes a slim outside antenna designed to reach far distanced towers to pick up cellular signals. An indiscreet inside antenna (usually Velcroed to the driver seat) broadcasts the boosted signal inside your vehicle. You have to be about an arm's length from the antenna to get the boosted signal, so it's best for your typical sedan, truck, or SUV. The majority of our customers in the city say they're getting at least 2 to 3 more bars. For off-the-grid areas, a few did say they have to be closer to the inside antenna than anticipated to get more bars and amplified signal. As long as you have a signal outdoors, the Drive X will be a good fit.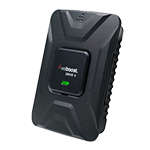 Upgrade: weBoost Drive Reach - 470154
The weBoost Drive Reach is the most powerful signal booster. With its increased uplink output power, it can reach cell phone towers that are 2x further to deliver twice the signal strength. It definitely outperforms the Drive X in urban, suburban, and especially in isolated off-the-grid areas. Check out our Drive Reach vs Drive X comparison here.
It's equipped with a strong magnet mount antenna and a small low-profile inside antenna to pick up and broadcast the signal. To increase performance, the standard outside antenna can be replaced by a 12-inch magnet mount antenna to reach towers that are much further away and receive a stronger signal in the most remote locations.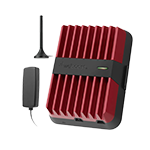 For more information on the 12-inch antenna, check out the weBoost Drive Reach 12 Inch Antenna Bundle.
Budget: weBoost Drive Sleek - 470135
The weBoost Drive Sleek is about price and performance for a single user. It uses a magnetic vent mount, and when paired with a Bluetooth headset, it really shines for regular talk, text, and hands-free navigation. Your smartphone must be nested in the cradle to receive maximum signal amplification. The adjustable cradle is compatible with most smartphones and small tablets. It's perfect for urban and suburban areas, though not the strongest performer in remote locations. However, as long as you have a sliver of signal, the Drive Sleek will not let you down.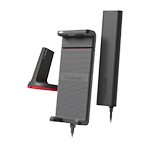 Signal Booster For Homes and Offices
Our Pick: weBoost Home MultiRoom - 470144
The weBoost Home MultiRoom is a dependable performer that covers most homes for better service. The average home size in the North America is 2,500 sq ft. Under absolute best conditions, the Home MultiRoom covers up to 5,000 sq ft with great outside signal and an open-spaced layout home. Real world results and customer reviews put it around 2,500 to 3,000 sq ft, a little less for rural areas. It's a great option for most homes, small offices, farmhouses, and buildings under 5,000 sq ft wide. If you're getting some spotty reception, we'd recommend starting with this first since this tends to be the Goldilocks or "just right" model.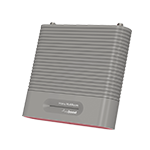 Upgrade: weBoost Home Complete - 470145
The weBoost Home Complete is weBoost's most powerful cell phone signal amplifier for consumers. It features a maximum gain of +72 dB – the highest of any home unit. Plus, its 24 dBm of uplink power and 12 dBm of downlink power make it the best signal booster for any location, especially areas with extremely weak outside signal. Under perfect conditions, it can cover areas up to 7,500 sq ft. Depending on your outside signal strength, many people will most likely get between 4,000 to 6,000 sq ft of coverage, even with below-average outside signal. Again, fringe zones can expect a little less. So, if you have extremely poor signal (remote area) or need wide coverage in your home or office, the Home Complete is your new best friend.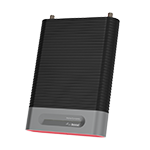 If you don't want to worry about installing the booster yourself, check out the weBoost Installed Home Complete. It shares many of the same features as the Home Complete, but with the added bonus of a free installation.
Budget: weBoost Home Studio - 470166
The weBoost Home Studio is a great and affordable signal booster for those on a budget. Designed to improve cell signals in one large room, multiple small rooms, or small homes and offices. Depending on your outside signal, it can cover areas up to 2,000 sq ft, but most people will get between 200 to 500 sq ft of coverage. It'll amplify any US carrier's signal for multiple devices at the same time. It's good for those who have decent outside signal without a reliable connection throughout their entire home, but not the strongest option in rural areas.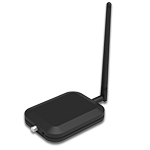 ---
Signal Booster For Commercial Buildings
weBoost for Business Office 100 – 472060/473060/475060
Not only is it beneficial for foresters and forest technicians to have a reliable cellular connection while out in the field, but it's equally important for them to have reliable cell reception while in the office. The weBoost for Business Office 100 is a great pro-grade option for improving talk, text, and data speeds inside any office or agency.
Regardless of what may be affecting your building's cell coverage, the Office 100 can help overcome signal blocking challenges. It can bypass building material preventing cell signal from entering, as well as communicate with distant cell towers to grab the strongest cell signal possible and broadcast it where it matters. Foresters and forest technicians will have a reliable way to contact supervisors and clients, as well as send and retrieve important data quickly from their mobile devices.
If you want to enhance your in-building cell coverage to provide your foresters and forest technicians with an effective and efficient work environment, you should strongly consider the Office 100.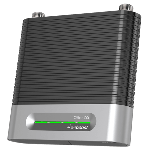 How May We Help You?
Wilson Amplifiers is the leading provider of cell phone boosters. Cell phone boosters amplify 5G, 4G, and LTE for any phone with any carrier for home, office, or vehicle.
We seriously hate dropped calls and poor coverage, so it's our goal in life to stomp on spotty signal like the little roaches they are:
Free consultation (ask us anything) with our US-based customer support ( sales@wilsonamplifiers.com ) or call us at 1-800-568-2723 .
Free shipping.
Better signal or industry-leading 90 money-back guaranteed. No questions asked.
We want everyone to be satisfied, so we provide lifetime technical support and a 2-year warranty for all products.
Ask us anything and we'll be glad to help.
Interested in Learning More? Check Out Our Signal Boosting Info Center
THE WILSON AMPLIFIERS ADVANTAGE
FREE SHIPPING No Minumum Purchase
90-DAY
Money Back Guarantee
LIFETIME
Technical Support