Cell Booster Installer in Sacramento, California
Sacramento, the capital, is the sixth-largest city and the fastest growing city in California. The city is vulnerable to flooding; therefore, most of the land west of the city, in Yolo County, is reserved for a flood control basin. The city's urban areas stretch four miles west of downtown, 30 miles northeast and east, into the Sierra Nevada foothills, and 10 miles to the south into valley farmland. Due to the city being prone to floods, it's important to have reliable cell phone service just in case any emergencies arise. However, with such terrain, conditions for weak cell signal can surface.
Different factors affect the quality of your cell phone signal. Some of them include where you live or work, how far away the nearest cell tower is, and even the structural materials present in your house or company building. Building material, topography, and other factors can block 4G, LTE, and 3G signals, causing deficient data speeds and lousy reception.
Residential Cell Booster Installation Services in Sacramento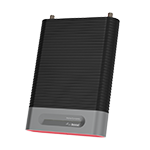 Whether your company is situated in downtown, in Old Sacramento, or by the interstate, Wilson Amplifiers provides complete cell phone signal booster installation. Our accredited cell booster installers can design, install, and integrate commercial cellular boosters, public safety BDAs (bi-directional amplifiers), small cell, and DAS (distributed antenna systems) anywhere in Sacramento, CA.
If you want great cell signal inside your home without the hassle of self-installation, we offer a fully installed option directly to your front door! The weBoost Installed Home Completed is our most powerful cellular booster for large homes with strong outside cell signal or mid-size homes with weak outside cell signal. It's also the only weBoost home amplifier that includes a professional installation. Upon receiving the Installed Home Complete, schedule your FREE installation, and Ontech Smart Services, our trusted installation partner, will provide a quality, hassle-free installation at your convenience anywhere in Sacramento.
For residential signal boosters who don't include a professional installation or those who already own a signal booster, we highly recommend the Bolton Technical Install Pro Team to find trusted, certified installers near you.
Commercial Cell Booster Installation Services in Sacramento
Wilson Amplifiers offers complete turnkey commercial cellular booster, public safety BDA (Bi-Directional Amplifier), and Distributed Antenna System (DAS) installations for commercial buildings of any size throughout Sacramento, including warehouses, high-rises, hotels, hospitals, offices, etc. After discussing your signal needs, a thorough floor plan analysis, and a custom system design, our certified installers will deploy your unique solution, ensuring maximum amplification power and coverage where you need it most.
For a professional out-of-the-box commercial signal booster installation, the weBoost for Business Office 200 Installed is what you need. It's designed for small-to-medium business buildings and can cover up to 35,000 sq ft under perfect conditions. Our trusted installation partner, Ontech Smart Services, will provide a pain-free commercial installation in virtually every zip code in Sacramento. They will analyze your signal needs and signal quality for optimal placement and results.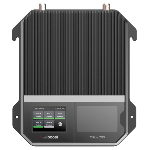 Sacramento, CA Zip Codes:
94203
94204
94205
94206
94207
94208
94209
94211
94229
94230
94232
94234
94235
94236
94237
94239
94240
94244
94245
94246
94247
94248
94249
94250
94252
94254
94256
94257
94258
94259
94261
94262
94263
94267
94268
94269
94271
94273
94274
94277
94278
94279
94280
94282
94283
94284
94285
94286
94287
94288
94289
94290
94291
94293
94294
94295
94296
94297
94298
94299
95605
95652
95660
95673
95758
95811
95812
95813
95814
95815
95816
95817
95818
95819
95820
95821
95822
95823
95824
95825
95826
95827
95828
95829
95831
95832
95833
95834
95835
95838
95840
95841
95851
95852
95853
95864
95867
95887
95894