California (CA) DAS & Cell Signal Booster Installers
Looking for a local commercial or residential cell phone booster installer? Wilson Amplifiers and our trusted partners offer professional cell booster installation services throughout The Golden State, including rural cities.
The sheer size of California, along with its geographical features, makes it challenging for cellular carriers to provide consistent 5G, 4G, LTE, and CBRS signals throughout the state. Cell coverage inside homes and businesses, whether located on the foothills of the Sierra Nevada Mountains or the heart of Downtown LA, can be further impacted by cell tower distance, surrounding structures, and building material. Cell phone signal boosters will significantly enhance talk, text, and data for you, family, guests, employees, and clients. Though, for optimal performance and maximum cell coverage, a proper installation is imperative.
Residential Cell Booster Installation Services in California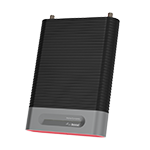 If you aren't comfortable installing a cellular booster in your home or workplace yourself, Wilson Amplifiers and our trusted partners can help no matter where you're located – Anaheim, San Diego, Nevada City, Los Angeles, or any other city in California.
If you want great cell signal inside your home without the hassle of self-installation, we offer a fully installed option directly to your front door! The weBoost Installed Home Completed is our most powerful cellular booster for large homes with strong outside cell signal or mid-size homes with weak outside cell signal. It's also the only weBoost home amplifier that includes a professional installation. Upon receiving the Installed Home Complete, schedule your FREE installation, and Ontech Smart Services, our trusted installation partner, will provide a quality, hassle-free installation at your convenience anywhere in Hawaii.
For residential signal boosters who don't include a professional installation or those who already own a signal booster, we highly recommend the Bolton Technical Install Pro Team to find trusted, certified installers near you.
Commercial Cell Booster Installation Services in California
Wilson Amplifiers offers complete turnkey commercial cellular booster, public safety BDA (Bi-Directional Amplifier), and Distributed Antenna System (DAS) installations for commercial buildings of any size throughout California, including warehouses, high-rises, hotels, hospitals, offices, etc. After discussing your signal needs, a thorough floor plan analysis, and a custom system design, our certified installers will deploy your unique solution, ensuring maximum amplification power and coverage where you need it most.
For a professional out-of-the-box commercial signal booster installation, the weBoost for Business Office 200 Installed is what you need. It's designed for small-to-medium business buildings and can cover up to 35,000 sq ft under perfect conditions. Our trusted installation partner, Ontech Smart Services, will provide a pain-free commercial installation in virtually every zip code in California. They will analyze your signal needs and signal quality for optimal placement and results.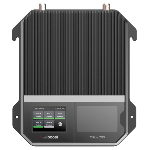 California Cities We Serve
Arcata
Berkeley
Carlsbad
Chico
Chula Vista
Clearlake
Corcoran
Crescent City
El Centro
Eureka
Folsom
Hanford
Madera
Merced sto
Napa
Ontario
Oxnard
Paso Robles
Petaluma
Red Bluff
Redding
Riverside
Roseville
Salinas
San Bernardino
San Luis Obispo
Santa Barbara
Santa Clara
Santa Cruz
Santa Maria
Santa Rosa
Sonora
Stockton
Sunnyvale
Susanville
Thousand Oaks
Truckee-Grass Valley
Ukiah
Vallejo
Ventura
Visalia
Watsonville
Yuba City
AND MORE!