Cell Booster Installer in Orange County, California
Orange County is part of the Los Angeles Metropolitan Area in California. It has a population of 3,010,232, making it the third-most populous county in California and the sixth in the United States. The county has a diverse terrain, which can make it difficult to maintain reliable cellular service. Orange County is bordered by the Pacific Ocean on the southwest side, the northeastern area sits on the flatlands of the Los Angeles Basin, and the southeastern area rises into the foothills of the Santa Ana Mountains. The two highest points in the county are Santiago Peak (5,689 feet) and Modjeska Peak (5,489 feet); they form a ridge known as the Saddleback Mountains. Valleys, mountains, hills, and ridges can interfere with the way cellphone signal travels.
Different factors affect the quality of your cell phone signal. Some of them include where you live or work, how far away the nearest cell tower is, and even the structural materials present in your house or company building. Building material, topography, and other factors can block 4G, LTE, and 3G signals, causing deficient data speeds and lousy reception.
Residential Cell Booster Installation Services in Orange County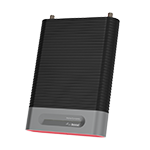 Whether your company is situated in the northern or southern region, Wilson Amplifiers provides complete cell phone signal booster installation. Our accredited cell booster installers can design, install, and integrate commercial cellular boosters, public safety BDAs (bi-directional amplifiers), small cell, and DAS (distributed antenna systems) anywhere in Orange County, CA.
If you want great cell signal inside your home without the hassle of self-installation, we offer a fully installed option directly to your front door! The weBoost Installed Home Completed is our most powerful cellular booster for large homes with strong outside cell signal or mid-size homes with weak outside cell signal. It's also the only weBoost home amplifier that includes a professional installation. Upon receiving the Installed Home Complete, schedule your FREE installation, and Ontech Smart Services, our trusted installation partner, will provide a quality, hassle-free installation at your convenience anywhere in Orange County.
For residential signal boosters who don't include a professional installation or those who already own a signal booster, we highly recommend the Bolton Technical Install Pro Team to find trusted, certified installers near you.
Commercial Cell Booster Installation Services in Orange County
Wilson Amplifiers offers complete turnkey commercial cellular booster, public safety BDA (Bi-Directional Amplifier), and Distributed Antenna System (DAS) installations for commercial buildings of any size throughout Orange County, including warehouses, high-rises, hotels, hospitals, offices, etc. After discussing your signal needs, a thorough floor plan analysis, and a custom system design, our certified installers will deploy your unique solution, ensuring maximum amplification power and coverage where you need it most.
For a professional out-of-the-box commercial signal booster installation, the weBoost for Business Office 200 Installed is what you need. It's designed for small-to-medium business buildings and can cover up to 35,000 sq ft under perfect conditions. Our trusted installation partner, Ontech Smart Services, will provide a pain-free commercial installation in virtually every zip code in Orange County. They will analyze your signal needs and signal quality for optimal placement and results.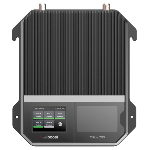 Orange County, CA Zip Codes:
90620
90621
90623
90630
90631
90680
90720
90740
92602
92603
92604
92606
92610
92612
92614
92617
92618
92620
92624
92625
92626
92627
92629
92630
92637
92646
92647
92648
92649
92651
92653
92655
92656
92657
92660
92661
92662
92663
92672
92673
92675
92676
92677
92679
92683
92688
92691
92692
92694
92697
92698
92701
92703
92704
92705
92706
92707
92708
92780
92782
92799
92801
92802
92804
92805
92806
92807
92808
92809
92821
92823
92831
92832
92833
92835
92840
92841
92843
92844
92845
92850
92861
92862
92865
92866
92867
92868
92869
92870
92886
92887
92899