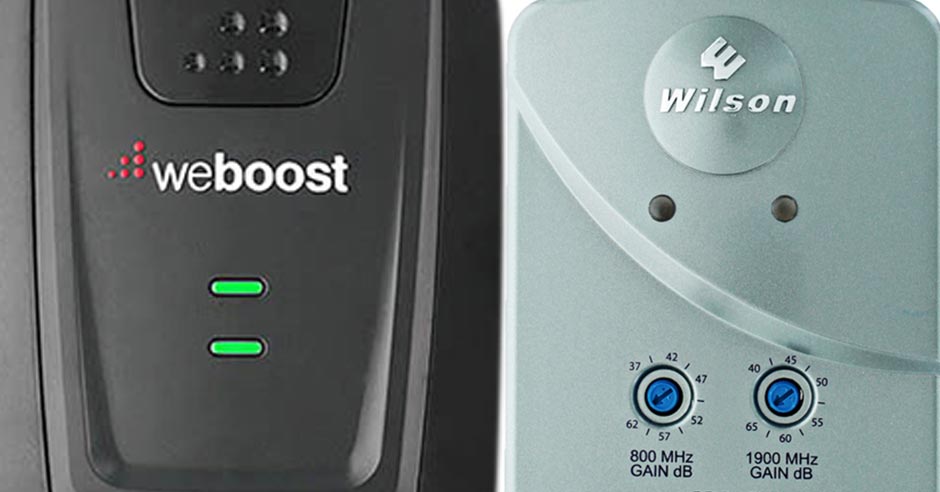 Back in the golden days of home cell phone boosters (pre-2013), a majority of amplifiers came with manual gain controls.
Manual gain allows cell phone booster owners to individually adjust (by increasing or decreasing) the incoming signal strength into their home.
By why bother decreasing incoming signal strength?
Because this helps avoid oscillation or overloading the cell tower. For example, you don't throw the whole box of detergent into the washing machine. Appropriate amounts for the appropriate load.
Since 2013, weBoost models from Wilson Electronics have gone with automatic gain controls that take all the guesswork and headache out.
But the question still remains: Are automatic gain controls actually better than manual?
Automatic Gain Controls
Automatic gain control models like the weBoost Connect 4G (5,000 sq ft coverage) are 3rd-gen models that make using a cell phone booster much easier. With a set-it-and-forget-it approach, it optimizes for all five frequency bands supporting all major US & Canadian carriers such as AT&T, Verizon, Sprint, T-Mobile, Rogers, Bell, and Telus.
This allows for maximizing signal strength & coverage without any hiccups to and from the cell tower. In short, for most consumers automatic gain control is the it-just-works approach.
Manual Gain Controls
Manual controls are generally featured in commercial signal boosters such as the WilsonPro 70 Plus Select (50,000 sq ft coverage).
So let's talk about the biggest elephant in the room. Why bother with manual gain controls?
Two words: Options & Efficiency.
The closest analogy is much like manual and automatic transmissions in a car. Those who really know how to shift gears manually tend to save a little bit more on gas mileage.
The same line of thinking can also be applied to manual gain. For installers, integrators, or people who have knowledge of RF signal, individually adjusting the five frequency bands allows for preference over certain carriers (Verizon over Sprint for instance) and possibly slightly better boost.
Conclusions
AUTOMATIC GAIN CONTROL:
Pros:
Automatically adjusts for best signal for all carriers.
Set-it-and-forget it.
Best for general users.
Cons:
No preference for certain type of carriers or bands.
MANUAL GAIN CONTROL:
Pros:
Individually adjust for every frequency band.
Preference to certain carriers.
Best for people with some knowledge of cellular signal.
Cons:
Performance boost only slightly better for more work.
---
Want to learn more? Check out our Definitive Guide to Signal Boosters:
---