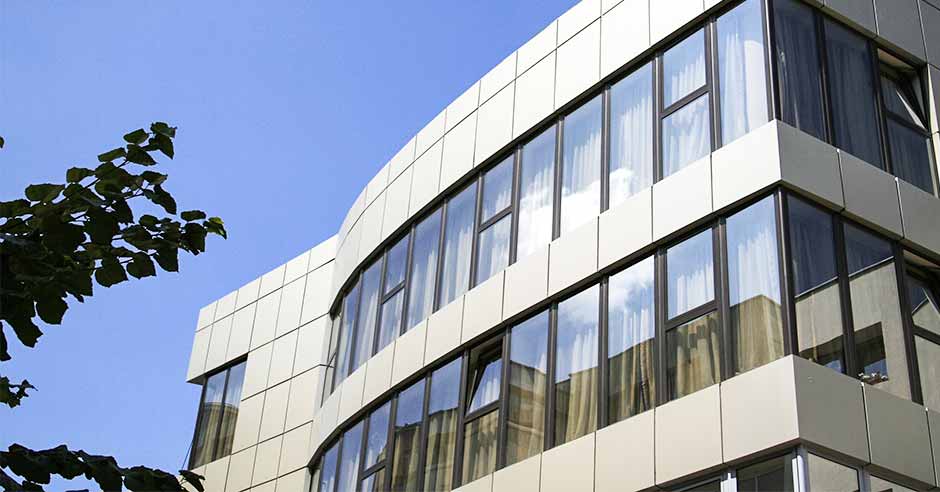 Welcome to the "Fourth Utility"
In-building cellular coverage is a no longer a luxury but a requirement.
Our dependence on mobile devices is a part of modern essentials like water, gas, and electricity.
This "fourth utility" of cellular coverage is about efficiency, convenience, and even public safety. From employers to employees and from tenants to visitors, everybody is negatively affected by dropped calls, slow internet, and poor signal.
That's why more SMBs and large enterprises look into a complete indoor 3G & 4G LTE cellular system for their business. Lost of time & money searching for signal is yesterday's inefficiency hampering tomorrow's productivity.
The Solution: Commercial Cell Phone Boosters
Commercial signal boosters from WilsonPro take any existing 3G & 4G LTE signal and amplifies up to 32X and then rebroadcasts the boosted signal throughout the building.
It essentially boosts signal to AND from the cell tower resulting in reliable reception, wider coverage, and better talk, text & internet.
Here are all the features and benefits of a in-building cell phone booster:
Works for all cell phones & cellular devices that use 3G & 4G LTE.
Works for all carriers in USA & Canada.
One-time purchase, no monthly fees.
No need for wifi or any landline broadband connection.
Lifetime technical support.
"Ok, Superman, where's the kryptonite?"
Just one.
Cell phone boosters are dependent on the quality of the outside signal. A cell phone booster ENHANCES existing signal, it does not create it.
Luckily, a simple test to read your cell phone signal is all your need to know if you've got enough quality outside signal.
In short, if you can make calls and use your phone just outside the building but not inside, then a commercial cell phone booster will work for you.
It's best to get in touch with a qualified signal boosting expert if you have any questions: email: pro@wilsonamplifiers.com or call: 1-800-568-2723.
Commercial Cell Phone Signal Boosters
How May We Help You?
Wilson Amplifiers is the leading provider of cell phone signal boosters. Cell phone boosters amplify 3G & 4G LTE for any phone with any carrier for home, office, or vehicle.
We seriously hate dropped calls and poor coverage, so it's our goal in life to stomp on spotty signal like the little roaches they are:
Free consultation (ask us anything) with our US-based customer support (sales@wilsonamplifiers.com) or call us at 1-800-568-2723.
Free shipping.
Better signal or industry-leading 90 money-back guaranteed. No questions asked.
We want everyone to be satisfied, so we provide lifetime technical support and a 2-year warranty for all products.
Ask us anything and we'll be glad to help.