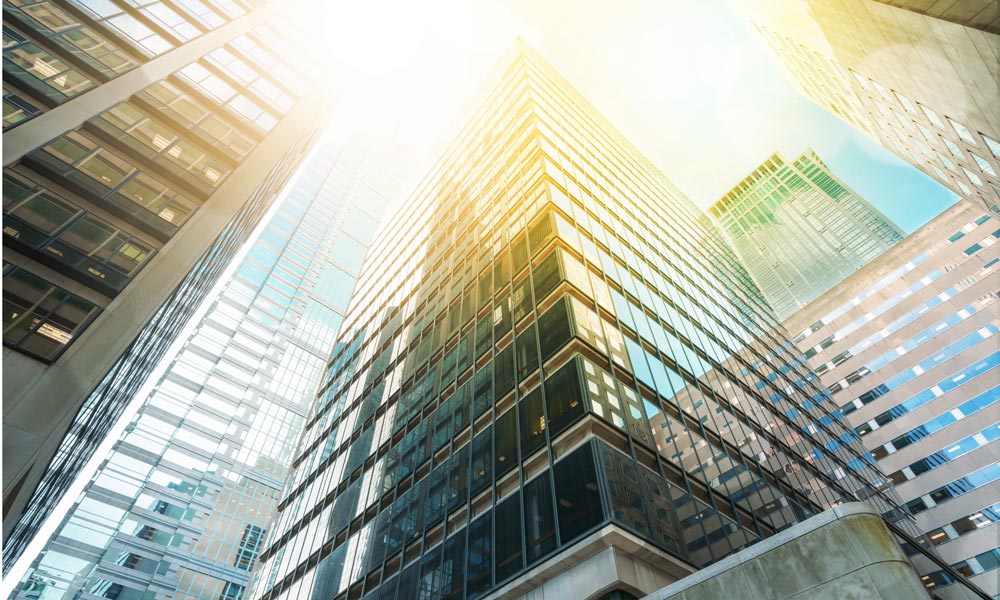 Distributed Antenna Systems (also known as DAS) are commercial equipment that boosts cell signal coverage (2G, 3G, & 4G LTE) inside large buildings.
Indoor, in-building DAS systems are known as iDAS. They provide boosted reception and coverage inside venues such as multi-story office buildings, convention centers, and stadiums.
Outdoor DAS systems are known as oDAS. They provide stronger signal and reliable connection in open spaces in an outside area.
This article will focus on iDAS systems.
iDAS systems generally come in two types: Active DAS & Passive DAS.
DAS systems are a network of antennas connected by fiber-optic cables and linked to an amplifier (repeater) that has a direct connection to either one or multiple wireless service providers such as AT&T, Verizon, Sprint, T-Mobile, etc.
By having direct access to a carrier's core network, cellular devices such as smartphones, tablets, and laptops are not dependent on cell towers. Instead they receive boosted signal from the DAS antenna systems broadcasting inside the building.
This allows for constant connection in all areas for convenience, business, and emergencies.
Top benefits of a distributed antenna system installation:
Increased bandwidth for faster cellular data speeds
Enhanced wireless coverage for many building designs and scenarios
Supports up to thousands of mobile devices & cell phones simultaneously
Automated monitoring systems maintain optimal performance and detect any problems
Reduces broadband Wi-Fi network strain & landline dependency
Scalable and upgradable for future-proof technology and expansion
With a majority of cell phone use made indoors and the rapid demand and growth of video, streaming real-time data, and other mobile essentials, DAS technology is the most powerful wireless solution for all enterprises and businesses.
The end result is simple.
More productivity, efficiency, and seamless workflow. And the end of dropped calls, poor voice quality, stuck text messages, slow internet, and long loading screens.
If this sounds good to you, Wilson Amplifiers offers complete DAS installation, nationwide.

List of Distributed Antenna System Companies, Vendors, Manufacturers:
Companies:
Vendors & Manufacturers:
DAS Alternatives:
A cheaper solution to get more cell signal inside a building is a commercial-grade cell phone booster.
Although generally not as powerful as DAS systems, they are 3 to 8 times less expensive and faster to install (weeks compared to months).
The majority of cell phone calls and use are made inside buildings. And the majority of weak cell phone signal inside buildings isn't caused by distance from the cell tower, but interference from building material.
This is especially true in the city and other places around urban development.
Building material like thick concrete and brick, metal, steel, glass, radiant barrier, and other conductive applications (electric, magnetic or energy-efficient) disrupt and weaken cell signals before even reaching to cell phones inside offices and buildings.
So while 3G & 4G signal may be already strong or adequate on the outside, it's impeded by building material.
Cell phone boosters take the existing cellular signal, amplifies it up to 32X, and bypasses the interruption then rebroadcasts the boosted signal inside the building.
Depending on the outside signal, coverage ranges from 10,000 sq ft to 50,000 sq ft.
So if your building or coverage area is less than 50,000 sq ft and you're currently receiving mediocre or better cellular signals, a cellular booster is capable of providing excellent coverage for a fraction of the price of DAS.
If you would like to know how a cell signal booster can provide better signal for your business, contact us and provide as much details as you can and we'll respond in less than 24 hours.
How May We Help You?
Wilson Amplifiers is the leading provider of cellular signal boosters. Cell phone boosters amplify 3G & 4G LTE for any phone with any carrier for home, office, or vehicle.
We seriously hate dropped calls and poor coverage, so it's our goal in life to stomp on spotty signal like the little roaches they are:
Free consultation (ask us anything) with our US-based customer support (sales@wilsonamplifiers.com) or call us at 1-800-568-2723.
Free shipping.
Better signal or industry-leading 90 money-back guaranteed. No questions asked.
We want everyone to be satisfied, so we provide lifetime technical support and a 2-year warranty for all products.
Ask us anything and we'll be glad to help.