Cell Phone Signal Boosters fall into two categories: in-building (homes, offices, and businesses) and vehicles (cars, trucks, RVs and boats). While it is possible to shoehorn a home amplifier into a car and a mobile signal booster to a home, there are certain trade-offs such as increased level of difficulty of installation and also increased pricing for components to make the transition. And of course, it's not as portable.
Luckily, Wilson Electronics knows what you're thinking and has created a cell phone signal booster for BOTH home & car. The Wilson 460113 MobilePro 3G is truly a jack of all trades, boosting talk, text, 2G and 3G for any phone using 2G or 3G and for most major US Carriers (Verizon, AT&T, T-Mobile, Sprint, etc.).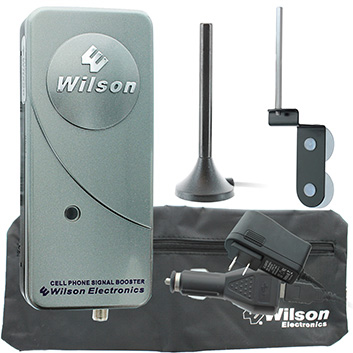 Whether it's in a house or office, car, SUV, or boat, the MobilePro 3G is the portable cell phone signal booster that you can take anywhere (that's why a handy carrying pouch is included). At 45 dB (decibel) gain, it's even more powerful than the bestselling Wilson 460106 Sleek 3G which only does 26 dB gain. And unlike the Sleek 3G, the MobilePro 3G will boost multiple users.
What's in the Box
Wilson 460113 MobilePro 3G Amplifier/Repeater
Mini Magnet Antenna
Car Charger
Suction Window Mount
USB Power Cable
Power Supply
Vehicle Dash Mounting Kit
Carrying Pouch
The secret sauce to the MobilePro 3G is the suction window mount, which allows you to attach the mini magnet antenna to any window. This makes the transition to indoors much easier and without the need of any additional antennas or equipment. What comes in the box works both in home and vehicle. However, there are optional accessories such as the Adjustable Desk Mount, Gooseneck Suction Cup Cradle Mount, 12" Antenna, Trucker Antenna, and Marine Antenna that would enhance power and usage.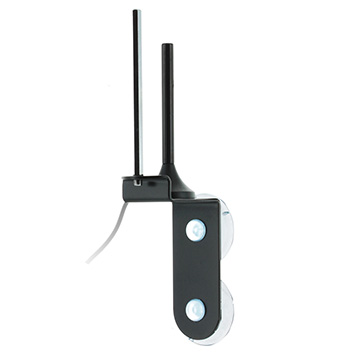 Installing the MobilePro 3G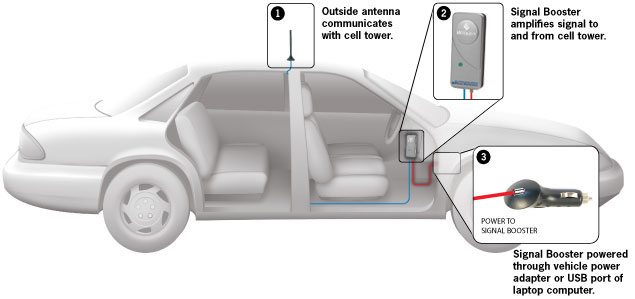 Installation is easy and fast. For vehicle installation, place the mini magnet antenna on a metal surface (usually the car roof or hood). Run the cable into the car (under the car door window seal for a cleaner look). Now attach the amplifier to the vehicle dashboard with the adhesive mounting bracket and adjust to your liking. Now attach the antenna cable to the amplifier. Then connect the power cable to the amplifier and plug the other end into the car charger port. And that's it. Time to enjoy your boosted signal.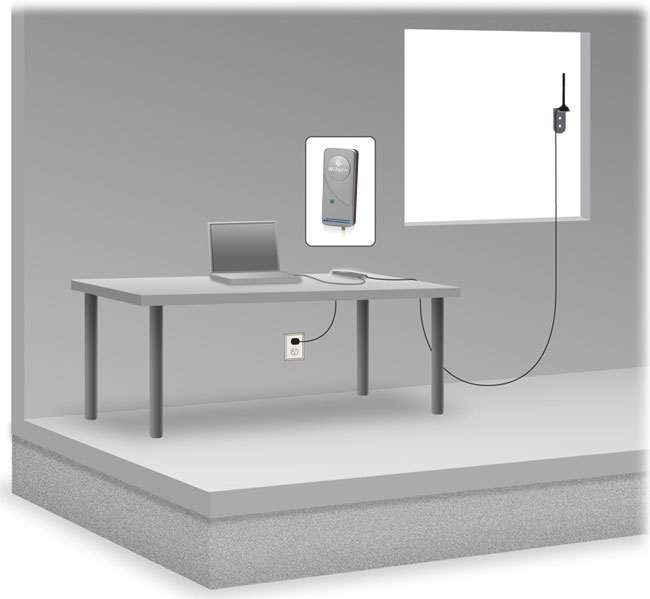 For building installation, attach the suction cup window mount to the window. Make sure you place it high up the window for better reception. With the mount in place, attach the mini magnet antenna to the flat surface of the mount. A vertically mounted antenna provides the best results. Attach antenna to the Mobile Pro 3G signal booster, THEN plug in power supply. Now you've got boosted signal inside your home or office!
Wilson recommends that the MobilePro 3G works best when your mobile phone and amplifier are within 3 feet of each other. However, we've tested it's been able to work within a distance of 8 feet. So it's best to categorize the Wilson 460113 Mobile Pro 3G as a mobile booster and a SOHO (single office home office) or desktop amplifier.
So if you're suffering from dropped calls and stuck text messages and want steady talk and faster text for both home and the car, the Wilson MobilePro 3G will not disappoint.
For more information about Wilson products and the latest news around the industry, sign up to our newsletter or check out our blog.
Purchase the Wilson 460113 MobilePro 3G here or email sales@wilsonamplifiers.com with any questions or comments. We'd be glad to hear from you.