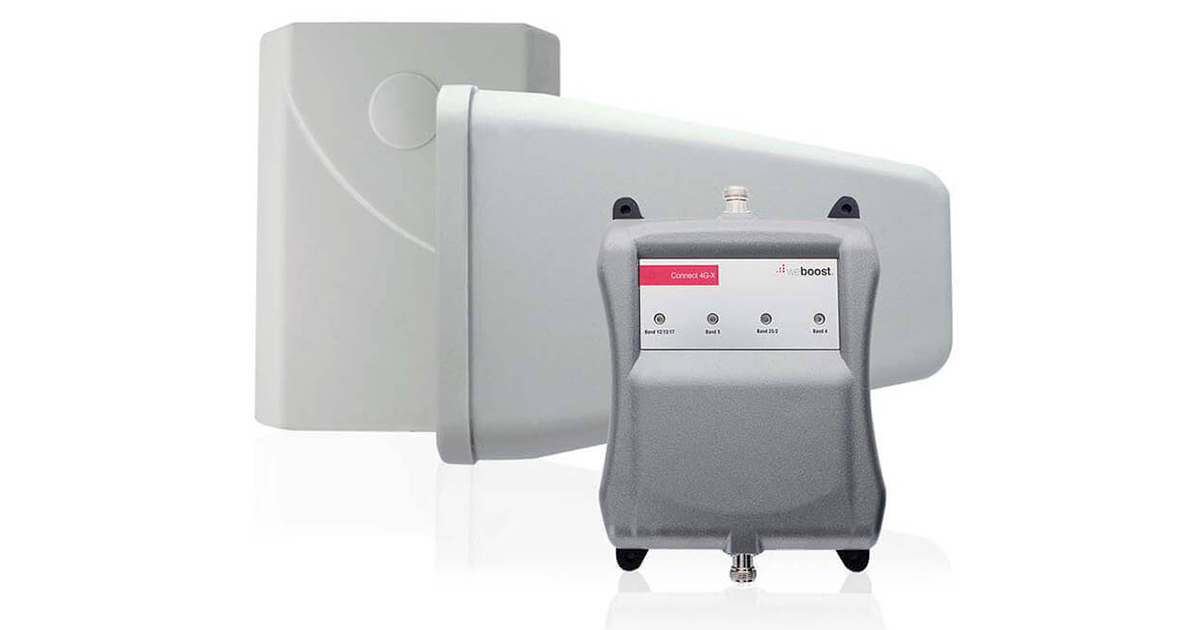 "So what are the advantages of owning a signal booster?"
This is a question we get everyday at Wilson Amplifiers.
Signal boosters help improve weak 3G & 4G service for any phone on any carrier. We know it's a bit frustrating that you're already paying these high bills for service that should be working flawlessly.
But like water, gas, and electricity, it's a utility that you can't live without.
So signal boosters help you control and command the situation rather than waiting for carriers to "solve" your problem. So here are a few facts and figures to show the advantages of using a cell phone booster.
Cellular Usage & Habits
Fact #1: 80% of cell phone calls are made indoors.
Fact #2: Over 72% of those people experience dropped calls & slow download speeds.
Fact #3: Almost 51% of homes & apartments are cell phone service only instead of landline.
Fact #4: More people (especially under the age of 30) consume content like news & media on their mobile devices.
How A Signal Booster Helps:
It's a no-brainer.
We're mobile creatures and our cell phones are the centerpiece to all our content from business, convenience to leisure.
More people are dependent on their phones and with more smart devices out there, the demand outweighs supply.
A cell phone signal booster ensures quality signal day-in and day-out, empowering people to never miss an important call, email, and news item.
And that includes faster uploads and downloads for Netflix, YouTube, Spotify, and all our streaming apps.
---
Cell Phones at Work
Fact #5: Building material is the leading cause of poor cellular signal for commercial buildings.
Fact #6: Having strong indoor cellular coverage increases property value by 28%.
Fact #7: Cellular is actually more reliable than wifi.
Fact #8: More employees are BYOD than using company-owned devices
How A Signal Booster Helps:
From employee demand to increased property value, owning a signal booster provides countless benefits in terms of qualitative and quantitative results.
Many of today's modern and legacy buildings weren't built with radio frequency in mind. This leads to poor cellular reception indoors and with multiple floors involved, the problem only worsens.
A cell phone booster solution bypasses all building material delivering strong cellular coverage for employees and clients.
While Wifi will always have a ubiquitous presence for enterprise & homes, having it as the only source of a wireless solution has a few drawbacks. Namely, most Wifi solutions has a 99% reliability whereas cellular signals when using a signal booster have a 99.999% reliability.
Is that really a big difference?
Absolutely.
That's about five minutes of downtime per year (signal booster) compared to 83 hours of downtime per year (Wifi). The minor annoyances and inconveniences add up and eventually compounds to unproductive employees, disgruntled customers, clients, & tenants, lost revenue, and loss of reputation.
---
State of Cellular Coverage
Fact #9: USA lags way behind on average mobile internet speeds.
Fact #10: 39% of rural Americans still lack access to high-speed internet
Fact #11: In times of emergency, it's the best all-in-one device.
How A Signal Booster Helps:
Depending on which study you look at, USA ranks between the 20s or 40s in terms of cellular speeds.
The US averages 10.7 Mbps while the top 3 countries (UK, Germany, and Finland) averages over 23.6 Mbps, which 120% faster than our top carrier networks.
And despite the claims of 98% to 99% coverage across the USA, nearly 23 million Americans in rural areas have little to no access to high-speed internet. With another 9 million in urban areas with no high-speed access.
A cell phone booster not only increases coverage but also improves downloads speeds. A signal booster with the right antenna can reach up to 2+ miles to the nearest cell tower to pick up signal.
And with today's natural and manmade disasters, having signal, staying connected, and keeping updated is essential in times of emergency.
Conclusion
Welcome to the Fourth Utility, everyone.
You can't live without water, gas, and electricity. And in the 21st century, you can't live without internet. It's our work, our play, our news, and entertainment.
As our lifestyles become increasingly mobile, having reliable service 24 hours a day is a given. A cell phone signal booster empowers you to getting the signal you deserve.
Why wait for the carriers to solve your problem when you can control & create your own destiny.
---
How We Can Help:
Wilson Amplifiers is here to help you select the right signal booster. There's absolutely no risk:
Free consultation (ask us anything) with our US-based customer support (sales@wilsonamplifiers.com).
Free shipping.
30-day test drive.
2-year manufacturer's warranty
Made in the USA
Better signal or money-back guaranteed.
We want everyone to be satisfied, so we provide lifetime technical support and a 2-year warranty.
There is no one-size-fits-all strategy and consulting with an a certified signal boosting expert provides the best results.
Over 37,000 have trusted us to provide the best and realistic outcomes.
Our motto: "Provide solutions. Don't sell boxes."
Read real reviews from our customers.
Ask us anything and we'll be glad to help.
---
Want to learn more about cell phone boosters? Read more with our definitive guide:
---
Need help? Email us today ( sales@wilsonamplifiers.com) or give us a call at 1-800-568-2723. A cell phone signal expert will gladly assist you in getting better signal instantly.