AT&T 5G Network: Bands, Coverage, 5G vs 5G+, Plans, and More
AT&T's 5G Network
AT&T's 5G is here, and it's available nationwide! Their customers can enjoy a faster and more reliable connectivity experience for all the things they love. The 5G rollout has many people asking about AT&T's 5G spectrum, frequency bands, coverage, 5GE vs 5G vs 5G+, and more. We'll be going over AT&T's 5G offerings to answer all the questions you may have.
We fix poor cell phone signal! Find the right signal booster for you:

For Home

For Vehicle

For Business

For Commercial
AT&T's Low-Band, Mid-Band, & High-Band 5G Spectrum
Like all cellular providers, AT&T's 5G network is made up of three flavors: low-band, mid-band, and high-band (mmWave).
Their 5G strategy began with deploying mmWave spectrum, also known as high-band and 5G+, in select cities. These signals deliver super-fast speeds, great capacity, and ultra-low latency. However, they can't travel long distances or penetrate obstacles. It's primarily available in densely populated cities and high-traffic areas (i.e., stadiums, airports, and venues). It's been deployed in over 45 cities and more than 45 stadiums and venues.
In 2019, AT&T launched its low-band spectrum (dubbed 5G) using the 850 MHz band. It became available nationwide in mid-2020. AT&T's Low-Band 5G currently reaches over 281 million people innearly 22,000 cities and towns. Low-band signals can travel long distances and penetrate obstacles. They're able to provide significantly more coverage inside and outside than 5G+. Thus, it has been predominantly pushed out in residential, suburban, and rural areas. Speed and capacity, however, are significantly less. In fact, low-band speeds aren't noticeably different than 4G (or 5GE as AT&T likes to call it).
To rapidly deploy Low-Band 5G, AT&T uses Dynamic Spectrum Sharing (DSS) technology on certain low-band spectrum. This technology allows AT&T's 5G network to operate on the same frequencies as 4G. In the short term, this strategy affects speed and capacity. As more people upgrade to 5G, that will no longer be the case.
AT&T started deploying mid-band 5G in January 2022. This spectrum is especially important for 5G. It offers a blend of speed, capacity, penetration, and range. AT&T's mid-band consists of frequency bands 3.45 GHz and 3.7 (C-Band) GHz. Parts of AT&T's C-Band won't be available till 2023. AT&T also refers to this spectrum as 5G+.
AT&T is continuously working on expanding its 5G and 5G+ coverage.
What 5G Frequencies Does AT&T Use?
Cellular carriers can use existing 4G frequencies or purchase new spectrum from the FCC for 5G use. They will vary by provider. AT&T uses:
Low-Band 5G Frequencies
Mid-Band 5G Frequencies
High-Band 5G Frequencies
850 MHz: Band n5
3.4 GHz: Band n2
3.7 GHz: Band n77
24 GHz: Band n258
28 GHz: Band n261
39 GHz: Band n260
Visit our guide to learn more about 5G frequencies.
What's the Difference Between AT&T 5G and 5G+?
AT&T's 5G naming convention can be quite confusing. You have 5G, 5G+, and 5G Evolution (5GE).
5G Evolution, or 5GE for short, is not real 5G. It's just 4G LTE Advanced. In 2020, AT&T stopped advertising 5GE. However, if a 5GE indicator still pops up on your device's status bar, be advised that IT IS NOT TRUE 5G.
AT&T uses 5G to signify its Low-Band 5G network, available nationwide. When connected to this spectrum, a 5G icon will appear on your device's status bar. Performance will be the same or slightly better than 4G and LTE.
5G+ (or 5G Plus), refers to AT&T's Mid- and High-Band 5G networks. 5G+ is mainly available in relatively high-traffic suburban and urban areas. Depending on whether you're connected to mid-band or high-band, speeds can range from 100 Mbps to 1+ Gbps. Significant improvement from 5G. Your device will display a 5G+ icon in areas where it's available.
T-Mobile 5G and Verizon 5G also use different names for their Low-, Mid, and High-Band 5G networks.
Where is AT&T 5G Available?
AT&T offers nationwide 5G coverage built on the Sub-6 spectrum (frequencies below 6 GHz). It reaches over 281 million people. But it's not available everywhere. To connect to AT&T's 5G or 5G+ networks, you need to be in a 5G area. Here is a snapshot of their 5G coverage map: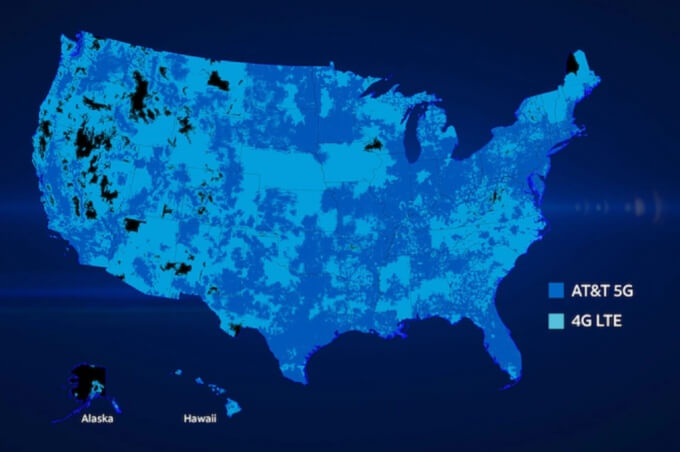 As you can see, AT&T's 5G network is currently limited. Take a look at their 5G coverage map to see if 5G is available near you. There's a disclaimer stating that 5G+ connectivity is only available in select areas. They include (as of October 2022):
Cities
Birmingham,
Alabama*
San Jose,
California
Chicago,
Illinois*
Raleigh,
North Carolina
Austin,
Texas*
Phoenix,
Arizona
West Hollywood,
California
Indianapolis,
Indiana
Las Vegas,
Nevada
Corpus Christi,
Texas
Burbank,
California
Denver,
Colorado
Louisville,
Kentucky
Bronx,
New York
Dallas,
Texas*
Los Angeles,
California
Jacksonville,
Florida*
New Orleans,
Louisiana
New York City,
New York
Fort Worth,
Texas*
Menlo Park,
California
Miami,
Florida*
Baltimore,
Maryland
Cleveland,
Ohio
Fredericksburg,
Texas
Oakland,
California
Miami Gardens,
Florida
Ocean City,
Maryland
Oklahoma City,
Oklahoma
Frisco,
Texas
Redwood City,
California
Orlando,
Florida*
Boston,
Massachusetts
King of Prussia,
Pennsylvania
Houston,
Texas*
San Bruno,
California
Tallahassee,
Florida
Detroit,
Michigan*
Philadelphia,
Pennsylvania
San Antonio,
Texas
San Diego,
California
Tampa,
Florida
Minneapolis,
Minnesota
Nashville,
Tennessee
Waco,
Texas
San Francisco,
California
Atlanta,
Georgia
Charlotte,
North Carolina
Arlington,
Texas*
Milwaukee,
Wisconsin
* C-Band available in limited areas
Arenas, Venues, & Airports
Hoover Metropolitan Complex
Hoover, Alabama
Mercedes Benz Stadium
Atlanta, Georgia
USTA Billie Jean King National Tennis Center
Flushing, New York
Protective Stadium
Birmingham, Alabama
State Farm Arena
Atlanta, Georgia
Bank of America Stadium
Charlotte, North Carolina
Shuttlesworth International Airport
Birmingham, Alabama
Daniel K. Inouye International Airport
Honolulu, Hawaii
Spectrum Center
Charlotte, North Carolina
State Farm Stadium
Glendale, Arizona
Chicago Midway International Airport
Chicago, Illinois
Rocket Mortgage Fieldhouse
Cleveland, Ohio
John Wayne Airport
Santa Ana, California
O'Hare International Airport
Chicago, Illinois
Paycom Center
Oklahoma City, Oklahoma
Dodger Stadium
Los Angeles, California
Soldier Field
Chicago, Illinois
Moda Center
Portland, Oregon
Los Angeles International Airport
Los Angeles, California
United Center
Chicago, Illinois
Wells Fargo Center
Philadelphia, Pennsylvania
SoFi Stadium
Los Angeles, California
Lucas Oil Stadium
Indianapolis, Indiana
AT&T Dallas Stadium
Arlington, Texas
Oracle Park
San Francisco, California
Caesars Superdome
New Orleans, Louisiana
American Airlines Center
Dallas, Texas
SAP Center
San Jose California
Louis Armstrong New Orleans International Airport
New Orleans, Louisiana
Dallas Love Field Airport
Dallas, Texas
Ball Arena
Denver, Colorado
Smoothie King Center
New Orleans, Louisiana
Kay Bailey Hutchison Convention Center
Dallas, Texas
AT&T Forum
Washington DC
Boston Logan International Airport
Boston, Massachusetts
Minute Maid Park
Houston, Texas
Capital One Arena
Washington DC
TD Garden
Boston, Massachusetts
Toyota Center
Houston, Texas
Amway Center
Orlando, Florida
Target Center
Minneapolis, Minnesota
AT&T Center
San Antonio, Texas
FTX Arena
Miami, Florida
U.S. Bank Stadium
Minneapolis, Minnesota
Vivint Arena
Salt Lake City, Utah
Hard Rock Stadium
Miami Gardens, Florida
Allianz Field
St Paul, Minnesota
Downtown Seattle Stadium
Seattle, Washington
VyStar Veterans Memorial Arena
Jacksonville, Florida
Allegiant Stadium
Las Vegas, Nevada
Climate Pledge Arena
Washington, Seattle
Amelia Arena
Tampa Florida
Las Vegas Convention Center
Las Vegas, Nevada
Lumen Field
Washington, Seattle
Raymond James Stadium
Tampa, Florida
MetLife Stadium
East Rutherford, New Jersey
American Family Field
Milwaukee, Wisconsin
Tampa International Airport
Tampa, Florida
Red Bull Arena
Harrison, New Jersey
Fiserv Forum
Milwaukee, Wisconsin
Truist Park
Atlanta, Georgia
Yankee Stadium
Bronx, New York
Fiserv Forum
Milwaukee, Wisconsin
You won't find cell tower location data on coverage maps. If that's what you're interested in, click here to find an AT&T cell tower near you.
AT&T 5G Plans & Devices
A compatible plan and device are required to access AT&T's 5G and 5G+ networks.
When AT&T first launched 5G, there weren't many device options. The first device that tapped into the new generation network was the Nighthawk 5G Mobile Hotspot. In the first half of 2019, they released their first 5G smartphone. Now, they have various options from Samsung, Apple, Google, and Motorola. You can shop AT&T 5G devices here.
Your 5G device needs a 5G plan to be able to use 5G anywhere it's available. AT&T offers four 5G plans.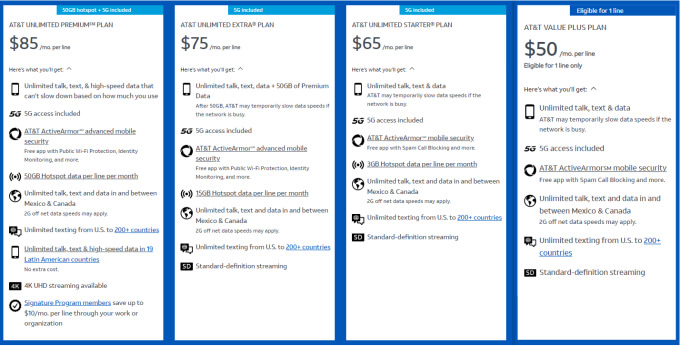 All plans include 5G and 5G+ access at no extra cost. Some carriers, like Verizon, include total 5G access on their expensive plans and only low-band access on their cheaper plans.
AT&T's Prepaid service only offers one 5G plan. It's $65 per month plus taxes and fees. It offers access to all flavors of 5G, unlimited high-speed data, SD streaming, and much more. Mobile hotspots can be added for $10 a month.
4G plans WILL NOT provide 5G or 5G+ access.
Does AT&T Offer 5G Home Internet?
AT&T doesn't offer 5G Home Internet like Verizon or T-Mobile. Their internet offerings are focused on fiber. However, you can use a cellular router or mobile hotspot with a 5G data plan to keep your home or office connected.
Here is our most popular 5G cellular router:
Do Signal Boosters Work with AT&T 5G?
Even though you live or work in a 5G area, sometimes indoor 5G coverage is nonexistent. This could be due to the 5G cell tower distance or building materials. Luckily, cell phone signal boosters can help, to an extent.
Cellular boosters take your existing outside signal, amplify it, and rebroadcast it indoors. They're designed to capture signals operating on specific frequency bands. Most boosters support 4G and 5G bands 700 MHz, 850 MHz, 1.7/1.2 GHz, and 1.9 GHz. They will only work with AT&T's 5G 850 MHz spectrum, which is perfect for most people. While you may prefer enhanced 5G+ coverage, it might not even be available in your area.
Here are our top signal booster recommendations: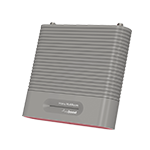 The Home MultiRoom is the ideal booster for most homes. Under perfect conditions, it can cover up to 5,000 sq ft with reliable 5G. That's more than enough for wall-to-wall 5G coverage. Browse the internet, stream, play games, and more without long load time headaches. Indoor 5G coverage will vary depending on your outside 5G signal strength. It's a very powerful unit, capable of communicating with distant 5G cell sites. Plus, it's aesthetically pleasing too.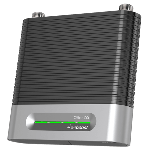 The weBoost for Business 100 will supercharge any small to medium business with fast, reliable 5G. It's available in a variety of configurations for any 5G signal environment. Use it in rural, suburban, or urban areas. With a single indoor antenna, you can cover up to 8,000 sq ft. To maximize coverage, use up to four to cover up to 25,000 sq ft. Your business is sure to operate more efferently than ever with AT&T's 5G throughout.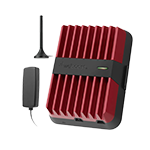 The Drive Reach is our most popular signal booster for cars, trucks, SUVs, RVs, semis, and boats. Featuring high uplink, it can reach towers located 2x farther and deliver 2x the signal strength. No matter where you drive, it'll provide enhanced 5G inside your vehicle for all devices to enjoy. There is a configuration for any vehicle type. Whether you're working from your car, traveling, or cruising, it'll keep you connected.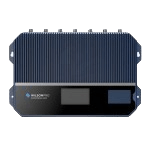 The WilsonPro 4300 is the most powerful booster. This unit is equipped with four amplifiers in one casing. It can provide superior 5G in buildings up to 100,000 sq ft, keeping all employees and devices connected throughout. Unlike other commercial boosters, this one features three outdoor antenna ports and four indoor antenna ports. This allows you to maximize indoor 5G reception for multiple carriers at the same time.
Wilson Amplifiers is the leading provider of signal boosters. All of our recommended units will deliver reliable 5G inside your home, office, or vehicle for all AT&T devices. No more dropped calls or slow data speeds. If you have any questions, call (1-800-568-2723), email (sales@wilsonamplifiers.com), or chat with us. We're happy to help!
Interested in Learning More? Check Out Our Signal Boosting Info Center
THE WILSON AMPLIFIERS ADVANTAGE
FREE SHIPPING No Minumum Purchase
90-DAY
Money Back Guarantee
LIFETIME
Technical Support