Verizon Wireless 5G Network: What You Need to Know
Verizon Wireless 5G Network
Verizon's mobile 5G network was introduced in April 2019 in select cities. It is now available in over 2,700, with plans to reach more places! Their 5G network gives more customers and device access to more information faster. Here's what you need to know about Verizon's Nationwide 5G and Ultra Wideband 5G networks.
We fix poor cell phone signal! Find the right signal booster for you:

For Home

For Vehicle

For Business

For Commercial
What is Verizon 5G?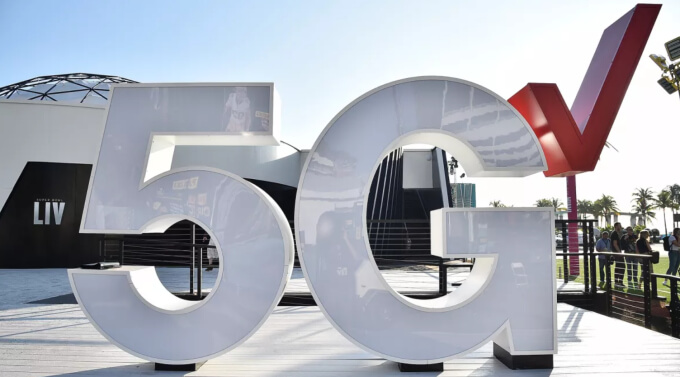 Image Source: Tom's Guide
Verizon 5G is Verizon's fifth-generation mobile technology.
5G promises to deliver blazing-fast speeds, insane capacity, and ultra-low latency. It has the potential to facilitate augmented reality, autonomous vehicles, smart cities, and more. Verizon 5G takes the steps to fulfill the 5G promise by using more radio spectrum than ever before.
Verizon's 5G Spectrum Explained
Verizon 5G operates on low-band, mid-band, and high-band (aka mmWave) spectrums. 4G is built on low-band and a few mid-band frequencies. Each 5G band has different characteristics to cater to different applications.
Verizon's 5G strategy began with deploying mmWave spectrum in 2018 for its 5G Home broadband internet service. In 2019, High-Band 5G (dubbed 5G Ultra Wideband) became available for mobile use. These signals offer the ultimate 5G experience. Speeds have the potential to reach 20 Gbps, and latency can be as low as one millisecond. However, mmWave signals are easily disrupted and can't travel far distances. Thus, Verizon's High-Band 5G is only available in densely populated areas.
While mmWave was Verizon's main priority, it has since rolled out Sub-6 5G frequencies to reach more people and devices.
Using DSS (Dynamic Spectrum Sharing), Verizon deployed low-band 5G in 2020. Frequency bands include 850 MHz, 1.2/2.1 GHz, and 1.9 GHz. While the latter two are technically mid-band frequencies, Verizon groups them with Low-Band 5G. They are major frequencies used for 4G LTE. DSS enables low-band 5G to simultaneously run on those frequencies for quick deployment.
Low-Band 5G signals are far-reaching and aren't easily disrupted by obstacles. They're best suited to deliver reliable 5G throughout the country, especially rural areas. Thus, Verizon calls their Low-Band 5G network 5G Nationwide. Performance is similar to that of 4G and LTE.
In 2022, Verizon turned on its mid-band network, which operates on the C-Band spectrum. These signals are much faster than low-band and reach much farther than high-band. Many refer to this spectrum as the Goldilocks band. It offers the perfect blend of penetration, speed, coverage, and capacity. Verizon expects to cover over 175 million people with C-Band by 2023, and over 250 million by 2024 and beyond. Like High-Band 5G, Verizon also refers to mid-band as 5G Ultra Wideband.
What 5G Frequencies Does Verizon Use?
Verizon uses 5G cellular frequencies:
Sub-6 Spectrum
mmWave Spectrum
Low-Band 5G Frequencies
(<1 GHz)
Mid-Band 5G
Frequencies
(1 GHz to 6 GHz)
High-Band 5G Frequencies
(>24 GHz)
850 MHz: Band n5
1700/2100 MHz: Band n66
1900 MHz: Band n2
3.7 GHz (C-Band): Band n77
28 GHz: Band n261
39 GHz: Band n260
What's the Difference Between Verizon's 5G Nationwide and 5G Ultra Wideband?
Like AT&T 5G and T-Mobile 5G, Verizon splits Low-, Mid-, and High-Band 5G into two categories:
5G Nationwide is Verizon's most widely available 5G. It uses low-band spectrum, allowing it to deliver greater coverage indoors and outdoors. Since low-band 5G piggybacks off 4G frequencies with DSS, speeds are similar to 4G.
5G Ultra Wideband, 5G UW or 5G UWB for short. Verizon's highest-performing 5G. It uses mmWave and mid-band spectrum to deliver a superior 5G experience. It's about 10x faster than 4G.
The main differences between the two are speed and service area. 5G Nationwide offers reliable speed and is available in over 2,700 cities. On the other hand, 5G Ultra Wideband offers even faster speeds but is only available in parts of select cities.
What Do the 5G and 5G UW Verizon Icons Mean?

Image Source: Apple Insider
If you have a 5G device, you may have seen different 5G icons pop up on the status bar in 5G areas. Verizon, T-Mobile, AT&T, and other US carriers use this practice to indicate which 5G service is being used.
Verizon 5G devices will display a 5G icon when connected to 5G Nationwide or 5G UW when connected to 5G Ultra Wideband. The icons will vary by provider.
How Do I Get Verizon 5G?
To access Verizon's 5G network, you need three things:
5G Coverage
A 5G Enabled Device
A 5G Plan that Works for You
You can read more about how to get 5G here.
Where is Verizon 5G Available?
As of January 2022, Verizon's Ultra Wideband 5G service is available in 1,700+ cities, covering over 100 million people. Their Nationwide 5G service is available in 2,700+ cities. Verizon aims to improve and expand its 5G coverage offerings within the next few years. Check out Verizon's 5G Coverage Map to see if it's available in your area. Here is a quick snapshot: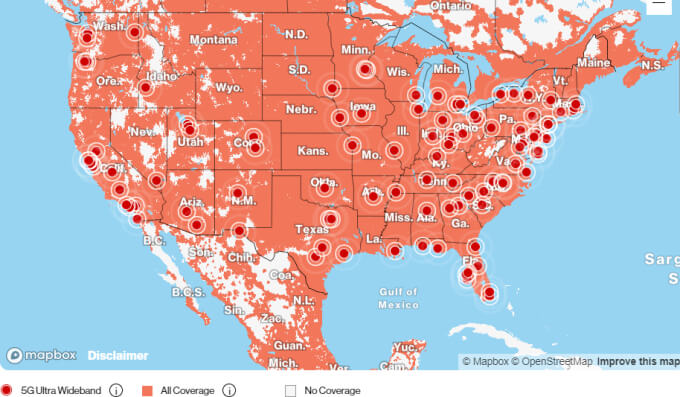 The dark red dots represent 5G Ultra Wideband coverage. Clicking on them will let you know which cities it's in. However, it does not mean 5G Ultra Wideband is available throughout the entire city. It will usually only be available in high-traffic areas. Easily zoom into your desired location to identify if you're in a 5G Ultra Wideband, 5G Nationwide, or 4G LTE area.
Coverage maps will not show you cell tower locations. If that's what you're looking for, click here to find a Verizon cell tower near you.
What Devices Work with Verizon 5G?
5G-compatible devices will enable you to take advantage of Verizon's 5G Ultra Wideband and 5G Nationwide when available. 4G models don't have the technology to tap into the necessary 5G frequencies. Backward compatible, you will still be able to connect to Verizon's 4G LTE network.
Verizon has many 5G ready devices available from Samsung, Apple, Google, Nokia, and more. Shop Verizon 5G phone here. If your device debuted after 2019, there's a good chance it supports 5G.
What 5G Plans Does Verizon Have?
All of Verizon's postpaid and prepaid plans include 5G, which is necessary to access the new-gen network. Each plan offers different features, so make sure to choose the one that meets your needs. Pay close attention to their 5G offerings, some only provide Nationwide 5G.
Verizon Postpaid 5G Plans
| | | | | | | |
| --- | --- | --- | --- | --- | --- | --- |
| 5G Plans | 5G Get More | One Unlimited for iPhone | 5G Play More | 5G Do More | 5G Start | Welcome Unlimited |
| Price for 1 Line with AutoPay | $90 Plus Taxes and Fees | $90 Plus Taxes and Fees | $80 Plus Taxes and Fees | $80 Plus Taxes and Fees | $70 Plus Taxes and Fees | $65 Plus Taxes and Fees |
| 5G Access | 5G Ultra Wideband & 5G Nationwide | 5G Ultra Wideband & 5G Nationwide | 5G Ultra Wideband & 5G Nationwide | 5G Ultra Wideband & 5G Nationwide | 5G Nationwide | 5G Nationwide |
| Premium Mobile Data | Unlimited | Unlimited | 50 GB | 50 GB | None | None |
| Talk & Text | Unlimited | Unlimited | Unlimited | Unlimited | Unlimited | Unlimited |
| Mobile Hotspot | 50 GB | 25 GB | 25 GB | 25 GB | 5 GB | None |
| Mexico & Canada | Unlimited talk, text, & data | Unlimited talk, text, & data | Unlimited talk, text, & data | Unlimited talk, text, & data | Unlimited talk, text, & data | Unlimited talk, text, & data |
| Apple Arcade or Google Play Pass | Included | Arcade as part of Apple One | Included | 6-month trial | 6-month trial | - |
| Hulu, Disney+, ESPN+ | Included | - | Included | 6-month trial | Disney+ 6-months trial | - |
| 5Apple Music | Included | Part of Apple One | 6-month trial | 6-month trial | 6-month trial | - |
| Apple One | - | Included | - | - | - | - |
Verizon Prepaid 5G Plans
| | | | | |
| --- | --- | --- | --- | --- |
| 5G Plans | Unlimited Plus | Unlimited | 5 GB | 5 GB |
| Price for 1 Line with AutoPay | $75 | $65 | $50 | $40 |
| 5G Access | 5G Ultra Wideband & 5G Nationwide | 5G Nationwide | 5G Nationwide | 5G Nationwide |
| High Speed Data | Unlimited Plus | Unlimited | 15 GB | 5 GB |
| Talk & Text | Unlimited | Unlimited | Unlimited | Unlimited |
| Mobile Hotspot | Included | $5/mo | Included | Included |
| Calls to Mexico & Canada | Included | Included | Included | $5/mo |
| Call/Text/Data in Mexico & Canada | Included | Included | $5/day | $5/day |
Does Verizon Offer 5G Internet for Homes and Businesses?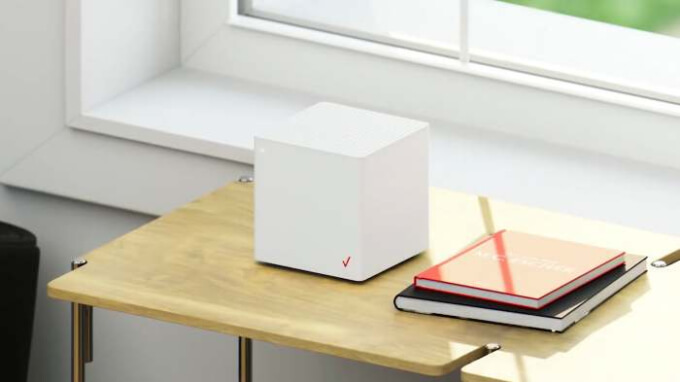 Image Source: Verizon
Verizon also offers 5G internet powered by 5G Ultra Wideband for homes and businesses in select areas. Using Mid- and High-band 5G, Verizon's 5G internet delivers speeds that rival traditional cable internet at a lower cost. It's also completely unlimited, unlike many cable providers.
Set up is simple and easy. Installation appointments and technicians are not needed. Though, professional installation options are available for 5G Business Internet.
If available in your area, Verizon will send your home or business a WiFi 6 router that can be placed on or near a window for best results. The router picks up 5G signals and converts them into fast, reliable fixed internet. All devices in your home or office will receive reliable WiFi 6 connectivity for work or play.
Verizon's 5G Home plans start at $25 per month with autopay and select 5G plans, while 5G Business Internet starts at $69.
You can further upgrade your 5G internet connection with one of our powerful Peplink mobile routers. They offer advanced features to deliver unbreakable connectivity and multiple failover options. Our top recommendations are:
Do Signal Booters Work with Verizon 5G?
Signal boosters can help improve Verizon 5G coverage inside your home, office, or vehicle, to an extent.
You see, cellular amplifiers are designed to boost cell signals operating on certain frequency bands. Ours support 4G and 5G frequency bands 700 MHz, 850 MHz, 1.7/1.2 GHz, and 1.9 GHz.
When compared to Verizon 5G frequencies, only three 5G bands are supported. Thus, cell phone boosters will only work with Verizon's 850 MHz, 1.7/1.2 GHz, and 1.9 GHz 5G bands. And since those 5G bands are the most widely available, our booster units are ideal for most signal environments. These boosters are not compatible with Ultra Wideband.
Here are our top Verizon 5G signal booster recommendations: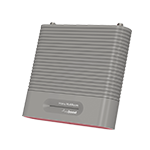 The weBoost Home MultiRoom is the 5G unit that works for most people. It's powerful, easy to set up, and stylish. Featuring high output powers, it can reach distant Verizon cell sites and deliver up to 5,000 sq ft of coverage. More than enough for a small to mid-size home or office. Unreliable 5G, slow data speeds, and long load times will be a thing of the past.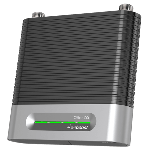 Blanket your small to medium business with reliable 5G with the weBoost for Business Office 100. It comes in a variety of configurations to work in any 5G signal environment. With the right antennas and outside 5G signal strength, it can deliver up to 25,000 sq ft of 5G coverage. Employees and customers will enjoy quality 5G reception, fewer dropped calls, faster data speeds, and more. Thus, making your business more efficient and profitable.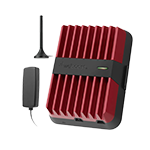 The weBoost Drive Reach is the most powerful vehicle signal booster available. It's designed to reach the farthest Verizon 5G cell sites in rural areas, ensuring you receive the strongest signal anywhere you drive. That means continuous, reliable connectivity for all passengers. Customizable, it can fit any car, truck, SUV, RV, semi, or boat.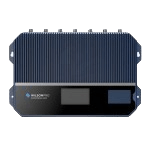 The WilsonPro 4300 is the most powerful, industrial-grade commercial booster. It's equipped with 4 amplifiers in one, multi-tower targeting, and 4 indoor antenna ports. This allows it to deliver superior 5G in buildings up to 100,000 sq ft. All employees, customers, and devices will remain connected throughout without any hiccups.
Wilson Amplifiers is the leading provider of signal boosters for homes, offices, and vehicles. Whether it be due to cell tower distance or building material, all our units will help deliver reliable 5G indoors for all Verizon devices. No more dropped calls or slow data speeds. If you have any questions, call (1-800-568-2723), email (sales@wilsonamplifiers.com), or chat with us. We're happy to help!
Interested in Learning More? Check Out Our Signal Boosting Info Center
THE WILSON AMPLIFIERS ADVANTAGE
FREE SHIPPING No Minumum Purchase
90-DAY
Money Back Guarantee
LIFETIME
Technical Support