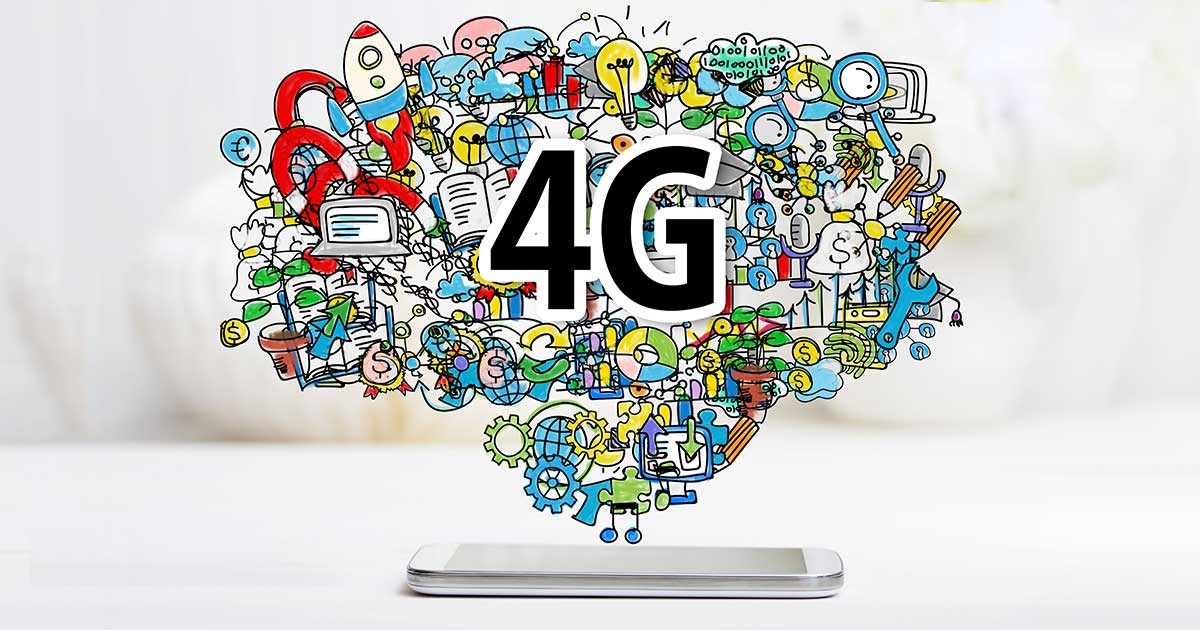 Improving Your Cellular Wifi Internet Service
You get internet service through two ways.
Method 1:
Connecting to a router that uses landline internet provided by internet service providers such as Time Warner Cable, Comcast, Verizon Fios, and AT&T Uverse.
This is known as wireline internet.
[Ed's Note: If you're looking for a Wireline Wifi Signal Booster, we'd recommend the AmpliFi HD>, Netgear Orbi, or Google Wifi System.]
Method 2:
Connecting to 3G & 4G LTE services provided by cell phone carriers such as Verizon, AT&T, and T-Mobile/Sprint.
This is called wireless internet.
While the majority of Americans typically depend on wireline home internet, the shift to going truly wireless has grown tremendously. A recent Pew Study showed that over 12% of the population is strictly smartphone-only, with 50% growth in the past three years.
In short, 4G LTE (and soon 5G) speeds have caught up and are successfully bridging the gap between both technologies and helping people cut the cord and embracing their smartphones & cellular devices as the hub of their digital activities.
But, as they say, every rose has its torn.
"Hello, Can You Hear Me Now?"
The beauty of using cellular services to connect to the internet is that it's everywhere. You're not tethered to the wifi router. Moving from inside the home to the car to literally anywhere around the town is effortless.
But it's all dependent on one thing: quality signal.
Browsing the web, streaming video, text messaging, posting the latest pics on Facebook or Instagram, you're going to need fast internet. And one bar of 3G or 4G isn't going to cut it.
Luckily, there's a solution.
It's called a cell phone signal booster.
A cell phone wifi booster takes outside cellular signal, amplifies it up to 32x, and then rebroadcasts the signal to an area in need inside your home or car.
More bars, more speed, always connected.
"But Why Should I Pay Extra for Something I Should Already Be Getting?"
In the long run, a cell phone wifi booster is all about convenience and empowerment. Even if you are living right next to a cell tower, you'd still might not get quality signal.
Here's why:
Cell phone signals are radio waves, the AM-FM kind. And like all radio frequency waves, they are easily susceptible to interference. Almost everything under the sun can alter, absorb, and disrupt your cellular service.
For example:
Cell tower distance
Outside interference: Trees, hills, mountains, valleys, and tall structures.
Building material (the LEADING cause of poor cellular service): Metal, glass, concrete, brick, energy-efficient material, and other conductive material (electrical or magnetic).
Internal building obstructions: Thick walls, plaster, drywall, wood and electrical devices & clutter, etc.
Even weather (yup).
It just takes one or any combination of these problems and you can say goodbye to any decent signal.
And we all know that gut-wrenching frustration when nothing is loading.
The question to you then is "What's the price?"
What's the price you'd pay to avoid spotty reception, slow or no internet, constant loading scenes, emergencies, peace of mind, etc. everyday for the rest of your life?
Well, that's what a cellular wifi signal booster does for you:
Helping you cut the cord, save monthly on landline internet, getting faster internet 24 hours a day.
Below are our top choices for cellular wifi solutions for use inside your home or car:
Cell Phone Wi-fi Signal Booster For Home
Cell Phone Wi-Fi Signal Booster for Car
Cell Phone Wi-fi Signal Booster Commercial Buildings
Who are you and how can you help me?
Wilson Amplifiers is a leading provider of cell phone signal boosters, devices that amplify 4G & 3G LTE for any phone with any carrier for home, office, or car. We've boosted over 10,000,000 sq ft of signal for homes, buildings, and vehicles across America and Canada.
Free consultation (ask us anything) with our US-based customer support. Email: (sales@wilsonamplifiers.com). Phone: 1-800-568-2723.
Free shipping. Usually ships same day.
90-day (seriously) money back guarantee. You want to make sure you're satisfied.
Our goal is simple: keep people connected. Ask us anything and we'll be glad to help.