What is dB gain?
Well, without it, forget about calls, emails, texts, internet, social media, apps, and almost everything else about your smartphone.
That's because dB gain reading is the best way to read signal strength on your cell phone.
But what about cell phone bars?
Not even close.
dB reading is the best method and here's why:
The Most Accurate Way to Read Cellular Signal Strength
Cell phone signals are basically radio frequency waves. It's the AM/FM kind that broadcasts over the air.
3G & 4G operate within a certain frequency (700 to 2100 Mhz) and an optimal signal level.
That signal level is measured in dBm: from -50 dBm to -120 dBm.
-50 dBm is fantastic signal, full bars. -120 dBm is very poor signal, zero bars.
This is true for all cell phones & all carriers in North America.
But what about cell phone bars?
Well, raise your hand if you've ever encountered this before: You look at your cell phone and there are 2-3 bars, yet everything is loading, choking on connection, and just sputtering despite having "good" signal.
That's because cell phone bars are subjective across all carriers. So there's no industry standard for the number of bars to cellular signal strength. It's up to the carriers to consider what they think is one, two, three, four, and full bars on their own networks.
So what might be 1 bar on Verizon might be 2 bars on T-Mobile or 3 bars on AT&T despite having the EXACT same signal & speed.
Confusing, yes?
But not with dBm gain. It's scientific, it's carrier-agnostic, it's just pure math.
So, let's find out how you can locate dBm readings on your phone.
Finding Your Decibel (dBm) Gain Reading on Your Phone:
For iPhone Users
1. Go into Phone Mode.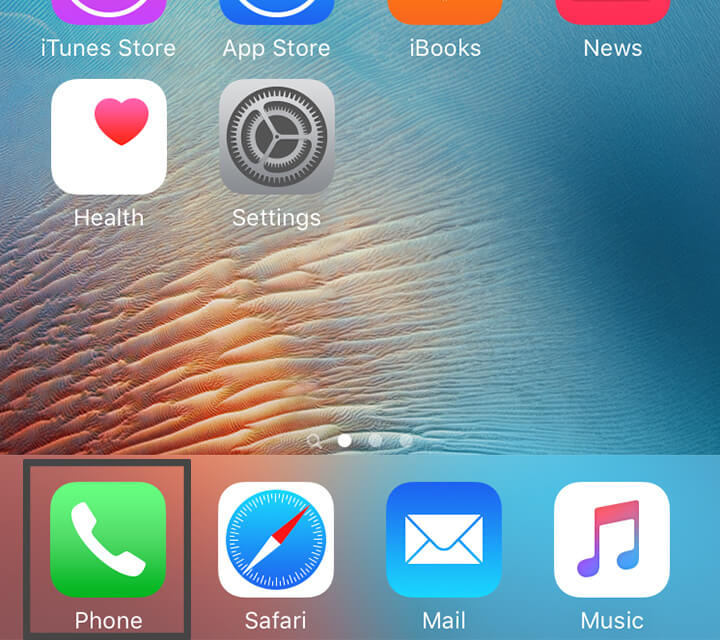 2. Dial and Call *3001#12345#* [Don't forget to dial the *]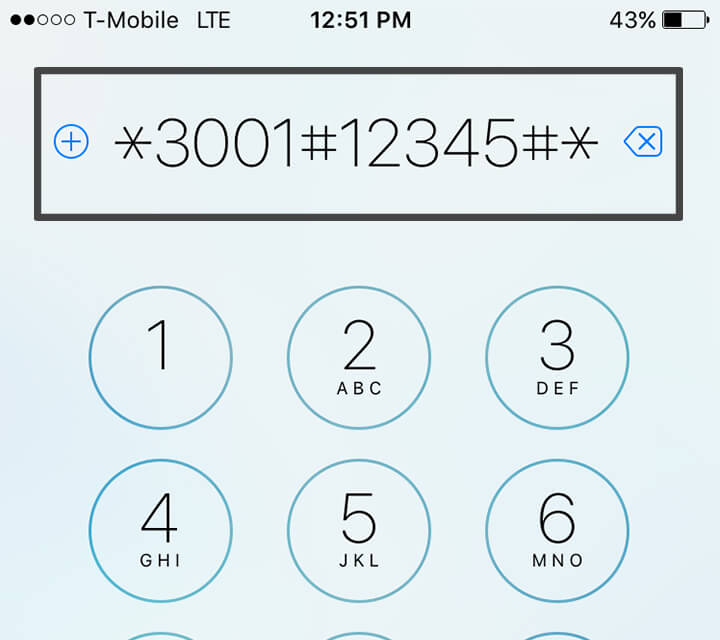 3. You'll enter Field Test Mode.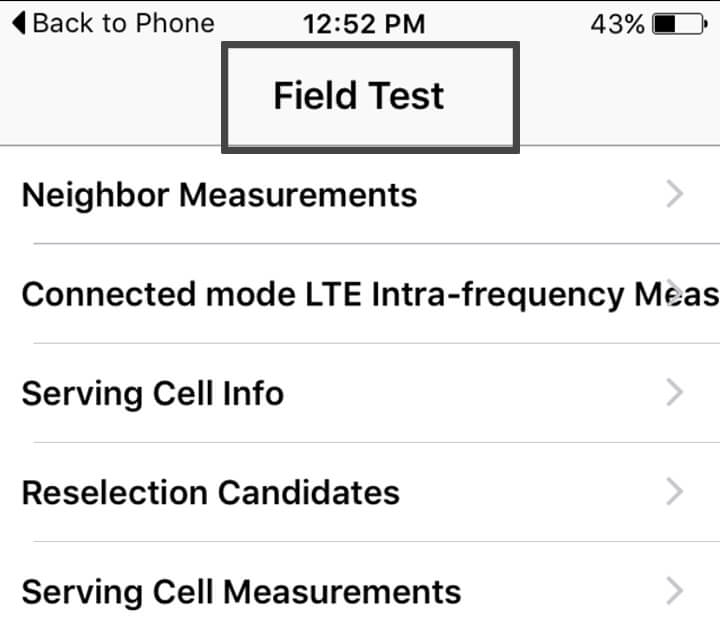 4. Drag down your notifications bar and you will see your dBm reading in the left-hand corner.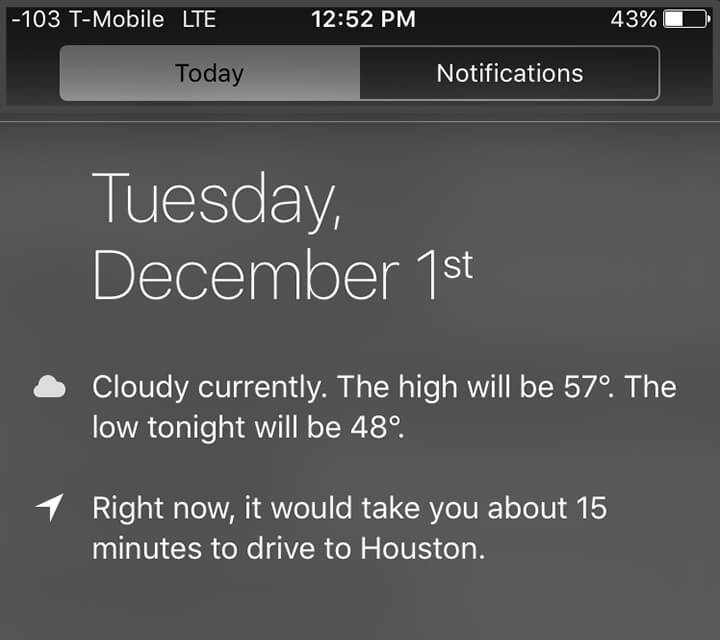 ---
For Android Users
1. Access Settings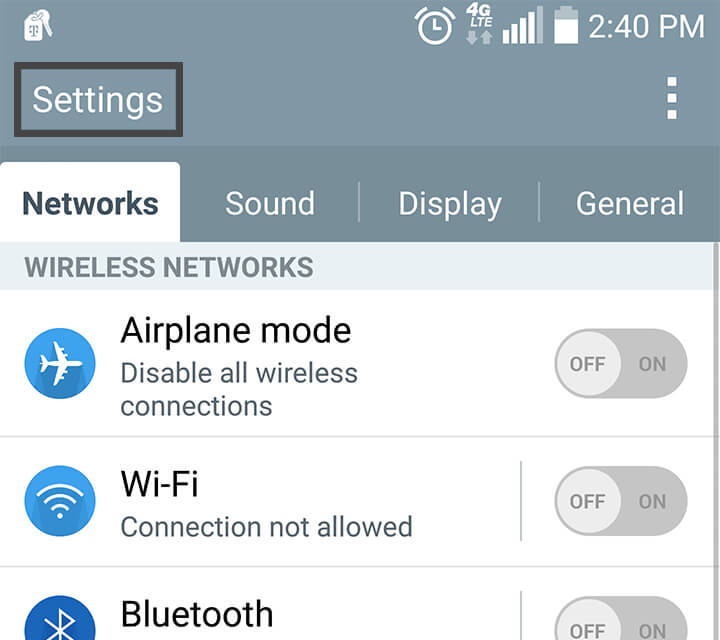 2. Then General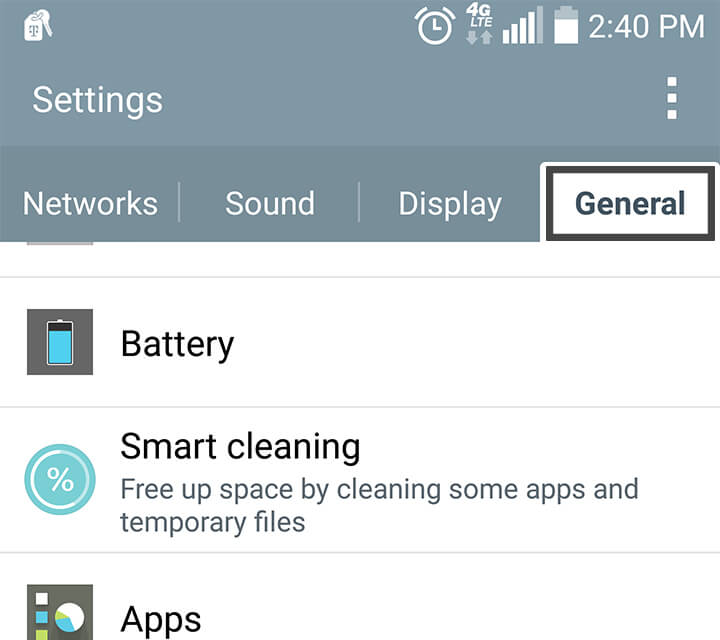 3. Go to About Phone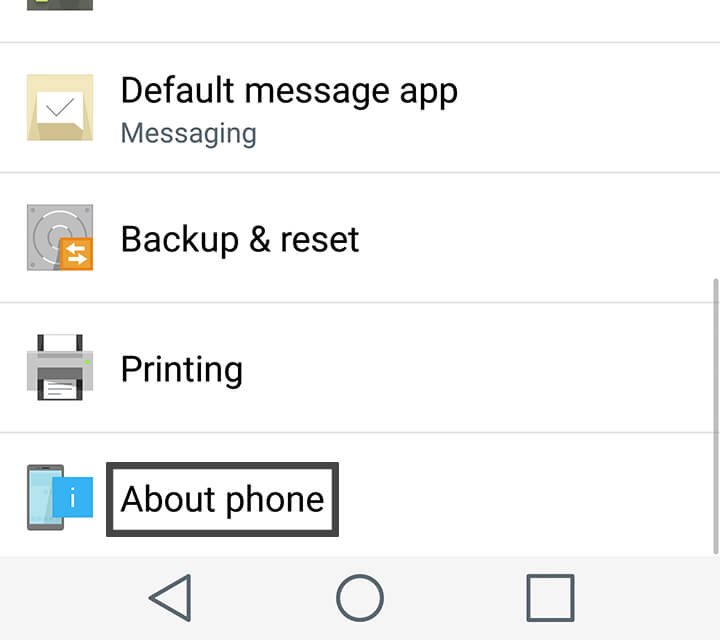 4. Network or Status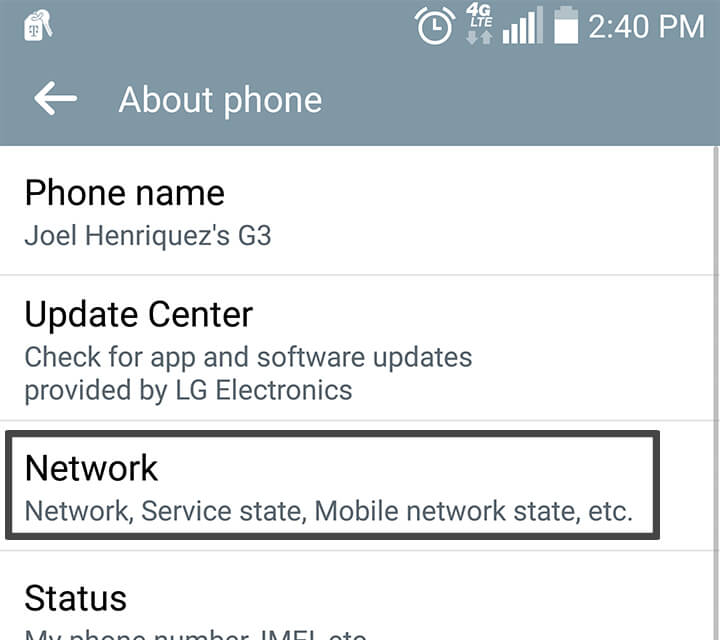 5. You should see your dB Value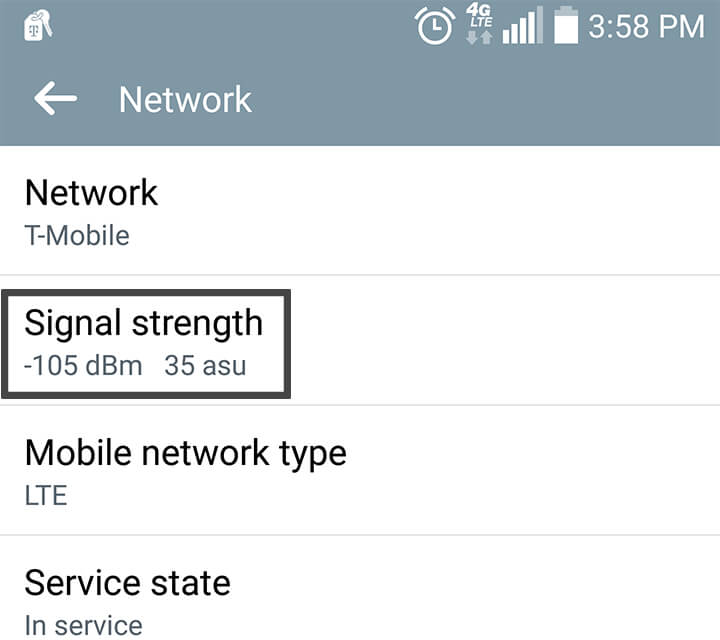 ---
For Blackberry Users
1. Access Settings.
2. Select Device.
3. Select Device Status.
4. Select Network Info.
5. Then you'll see dBm reading.
---
For Other Users
If you need help finding dBm values on your phone, email us at sales@wilsonamplifiers.com.
---
Next Steps: 1-2 Buckle Your Shoe (or Sandals)
Once you have a dBm reading on your phone, walk around outside of your home around the perimeter. Walk slowly since it takes time for cell phone signal to refresh. After about two or three trips, you should get a very good idea which area of your home gets the best signal.
And on top of that, now you know the general direction of your nearest cell phone tower.
So let's take a look at a general dBm reading and its relation to signal strength.
dBm Reading:
Great signal: -50 to -79 dBm.
Good signal: -80 to -89 dBm.
Average signal: -90 to -99 dBm.
Below average signal: -100 to -109 dBm.
Poor signal: -110 to -120 dBm.
So what's your dBm? In general, anything at -50 dBm to -95 dBm is considered good working signal. From there on, -96 to -120 dBm is where you get spotty connections, dropped calls, and poor coverage.
So if you fall within that poor signal range, what are your options? Well, we've written some tips about getting better signal, but if you want the best method, it's about boosting your cellular signal.
Raising The Bar
Cell phone signal boosters are FCC-certified devices that take weak cellular signal and boost it multiple times up to 32X. With most home & car units rated at +50 to +70 dB, they potentially not only bring back lost signal but also amplify it to new heights.
That's why it's called dB gain whereas dB loss means you're losing signal (usually because of cell tower distance, external interference, and building material.)
It's also important to note that dB gain (and loss) are measured exponentially.
A +3 dBm gain actually doubles signal strength! Conversely, - 3 dB mean 1/2 the signal strength. So let's look at a dB chart:
| | |
| --- | --- |
| dB Gain | Power Amplified |
| + 3 dB | 2x |
| + 6 dB | 4x |
| +10 dB | 10x |
| +15 dB | 32x |
| +20 dB | 100x |
Even a slight bump in dB can lead to much more amplified power! So don't rely on bars, use dB reading when you want to know your real signal strength. Happy dB hunting.
---
Want to learn more about cell phone boosters? Read more with our definitive guide:
---