MiFi vs. WiFi: What's the Difference?
What Is the Difference Between MiFi and WiFi?
Staying connected to the world wide web is a necessity in today's fast-paced culture. Working knowledge of WiFi and MiFi is a vital cog in that engine. But what is the difference between WiFi and MiFi? Sure, they rhyme, but differentiating the two is an important step toward getting the best internet for your lifestyle.
We fix poor cell phone signal! Find the right signal booster for you:

For Home

For Vehicle

For Business

For Commercial
Remind Me, What is WiFi?
WiFi is a wireless networking technology allowing WiFi-enabled devices to exchange data over radio waves. This is achieved by setting up a WLAN (wireless local area network) using an internet router or cellular router. WiFi devices can then wirelessly access the internet using 2.4Ghz, 5GHz, and 6Ghz radio frequency bands.
It's been more than 20 years since an ethernet cord was the only option for internet access. This has made WiFi a fundamental commodity in most households and businesses. What started on computers has worked its way onto cell phones, tablets, watches, and other electronic devices.
You might be using WiFi right this very moment.
Got It. What is MiFi?
MiFi is the brand name for Inseego's (formerly Novatel Wireless) portable WiFi devices. Though, nowadays, "MiFi" is interchangeably used with cellular routers and portable hotspots.
Think of MiFi as "mobile WiFi" or perhaps "my fi internet". It makes WiFi connectivity possible on the go.
These devices create an ad hoc WLAN network using 5G, 4G, and LTE networks. They connect to the cell network with a data plan from your carrier and convert the received signal into WiFi. You can use them to stay connected in homes ISPs don't serve, or anywhere you venture.
So, Is MiFi the Same as WiFi?
No.
WiFi is the underlying technology used in WLAN networks that connect WiFi devices to the internet. MiFi is a WiFi device that uses the cellular network to keep WiFi-enabled devices connected. They are not fixed to one location like traditional routers. You can take them anywhere you go.
Differences Between MiFi and WiFi
| | |
| --- | --- |
| MiFi | WiFi |
| MiFi is a device with built in WiFi technology. | WiFi is a wireless networking technology. |
| Creates WLAN using 5G, 4G, and LTE networks. | Used to create a WLAN via ISPs or cellular networks. |
| Used to create a mobile WiFi hotspot. | Used to create fixed or mobile WiFi hotspots. |
| Supports mobile connectivity. | Can be built into mobile WiFi access points for mobile connectivity. |
| Broadcast WiFi via 2.4GHz, 5GHz, and 6GHz (with select models) frequency bands. | Works over 2.4GHz, 5GHz, and 6GHz (with select models) frequency bands. |
Is MiFi the Same as Mobile Hotspot?
Yes.
MiFi is the brand name of mobile hotspots sold by Inseego. "Mobile hotspot" is just the umbrella term used for these types of devices.
How Do I Know if I Need a MiFi Device?
MiFi makes it easy to stay connected on the move, without jumping from questionable WiFi networks to WiFi networks. Speeds aren't great and data is vulnerable. One portable device keeps your connection private and exclusive, so it's faster, stronger, and much more reliable.
Should I Use a MiFi for Traveling?
Folks who travel frequently benefit greatly from a mobile hotspot device. They keep the internet available for all those tasks needing more than just a cell phone. While data plans keep mobile phones in the loop, most laptops, tablets, and other WiFi devices still require a WiFi signal to access the internet.
Trying to find the right public WiFi source in an airport, train station, or rest stop is more than just a hassle — it can also compromise your privacy. And let's be honest, those weak, flagging signals you receive are hardly worth the security risk.
Whether for work or play on the go, mobile WiFi makes every moment a little less stressful and a lot more productive.
Here is our top mobile WiFi device for travelers:
The Peplink Max BR1 Mini is compact, durable, versatile, and powerful – all for an affordable price. It fits any vehicle and aims to provide unbreakable mobile connectivity with dual SIMs. This means you can use two SIM cards from different carriers. The router automatically switches between the two to continuously provide the strongest connection. Your laptops, tablets, and other WiFi devices will remain connected without any issue almost everywhere. Depending on the configuration, it offers speeds up to 300 Mbps.
View our full line of mobile WiFi devices here.
What are Other Great Uses for a MiFi Device?
Outside of planes, trains, and automobiles, MiFi can also provide a great WiFi option for special events, businesses, and even homes. Spots where WiFi is unavailable or weakened can receive a signal of their very own with the right mobile WiFi device. Performance can even be enhanced when paired with a proper MiFi signal booster.
Venues can maintain uninterrupted contact in impacted spaces with high traffic and a lot of users/transactions. When planning a special event (like a show, concert, conference, wedding, etc.) that requires heightened connectivity in an area that isn't regularly occupied, MiFi keeps all devices online for those moments when you can't afford any slow or dropped signals. Businesses that need unbreakable connectivity can use MiFi devices as a backup for continuous uptime. For homes with lacking internet infrastructure, MiFi is often the most reliable solution.
Here are a few mobile WiFi devices for event centers, businesses, and homes:
The Max BR1 Pro 5G is our flagship mobile WiFi router. It converts the speed and power of 5G into reliable WiFi 6 for multiple devices. You can use it to keep your office, special event, or home running smoothly. If 5G isn't available, it'll fall back on LTE. With dual SIM cards, you'll always receive the strongest signal available. This allows superior mobile WiFi connectivity. It offers max download speed of 4 Gbps and upload speeds of 700 Mbps. It's more powerful and reliable than other 5G mobile routers in the market, which is why it's our top seller.
The Peplink Max BR1 CAT 20 is similar to the BR1 Pro 5G, but doesn't support 5G frequencies. It's compatible with all LTE bands and also converts them to reliable WiFi 6. It offers download speeds up to 2 Gbps and upload speeds up to 211 Mbps. If you don't care for 5G, or it's not available in your area, this mobile router may be a better option for you.
The Peplink Max BR2 Pro is basically two BR1 Pro 5Gs in one. It features two 5G modems, WiFi 6, 4 SIM slots, 7 WAN interfaces, and speeds up to 4 Gbps. You could even attach a third modem if you needed to. With loads of failover options, it ensures unbreakable WiFi connectivity. Install it anywhere and easily keep hundreds of devices connected without issues. This is the perfect mobile WiFi router for heavy traffic environments, such as business buildings, venues, sporting events, and more.
View our full line of mobile WiFi devices here.
What About My Cell Phone's Hotspot?
Yes, many phones have mobile WiFi hotspots built in. No doubt most of us have activated this feature on our smartphones in a pinch, only to watch the battery life plummet before our eyes.
Waiting on an important email, document, or phone call? Keeping your line free and your signal strong when dropped calls and slow download speeds simply aren't an option. A MiFi device takes the strain off your phone. Thus, providing a stronger, faster, more direct signal without tying up your phone and draining your battery and data plan.
Can I Strengthen my MiFi Signal?
Yes! Signal boosters or MiFi signal boosters work wonders with MiFi devices. By enhancing your existing cellular signal, they strengthen mobile WiFi performance. There are home boosters and vehicle boosters available for improved signal wherever your MiFi resides. Since you've got your own personal mobile signal, you may as well make the most of it.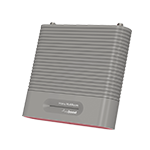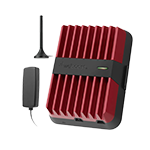 Any scenario that affects WiFi access — be it long layovers, car rides, remote destinations, or a stall at the farmers market — a signal booster can give your MiFi device the strength and clarity it needs to maintain your connection.
It's wireless connectivity that's all yours, on the go. Avoid all the hardware, cords, and calls to the cable company that is wired into your home WiFi. Just toss one compact, wire-free, travel-friendly device into your bag. That's MiFi. And it goes where you go. Hope this helps.
Any questions? Feel free to leave a comment below:
How May We Help You?
Wilson Amplifiers is the leading provider of cell phone signal boosters for home, office, or vehicles. They amplify 4G, LTE, and 5G for any phone and MiFi device across all carriers. We also offer powerful cellular routers designed to deliver unbreakable WiFi connectivity anywhere you need.
We seriously hate dropped calls, poor coverage, and unreliable mobile WiFi. It's our goal to eliminate such annoyances:
Free consultation (ask us anything) with our US-based customer support. Email us at sales@wilsonamplifiers.com or call us at 1-800-568-2723.
Free shipping.
Better signal or industry-leading 90 money-back guaranteed. No questions asked.
We want everyone to be satisfied, so we provide lifetime technical support and a 2-year warranty for all products.
Ask us anything and we'll be glad to help.
Interested in Learning More? Check Out Our Signal Boosting Info Center
THE WILSON AMPLIFIERS ADVANTAGE
FREE SHIPPING No Minumum Purchase
90-DAY
Money Back Guarantee
LIFETIME
Technical Support