Do Cell Phone Boosters Work with 5G Home Internet?
Reliable cellular signal is essential for 5G home internet. However, cell tower distance, building material, surrounding tall structures, and the like prevent 5G home internet equipment from receiving the strongest cell signal possible.
Cell phone signal boosters take your outside cell signals and deliver them even stronger inside for all cellular devices. Does this mean they can improve your 5G home internet connection? Keep reading to find out.
We fix poor cell phone signal! Find the right signal booster for you:

For Home

For Vehicle

For Business

For Commercial
What is 5G?
5G is the fifth generation of cellular technology. It's designed to deliver faster speeds, lower latency, greater network capacity, and more reliability. It leverages new technologies and expands into new frequency spectrums to achieve this.
What is 5G Home Internet?
In a nutshell, 5G home internet, also known as fixed wireless internet, is home internet powered by wireless cellular signals. The need for coaxial cables or fiber optics is now a thing of the past.
How Does 5G Home Internet Work?
Traditional ISPs deliver internet to homes using wired connections. 5G home internet, whether from T-Mobile, Verizon, or any other provider, uses over-the-air 5G signals.
A gateway, provided by your service provider, captures cellular signals and converts them to reliable WiFi. Performance will depend on your cell signal strength. Providers recommend placing the gateway in a spot that receives the strongest cellular reception, usually a window or exterior wall, for optimal results.
The gateways are programmed to pick up specific 5G frequency bands. T-Mobile 5G Home Internet uses low and mid-band 5G bands. Verizon 5G Home Internet is powered by their 5G Ultra-Wideband network, which is composed of mid and high-band 5G. Both also support 4G frequencies as a backup.
Once set up, you can wire or wirelessly connect devices to the internet.
Since 5G connectivity is not available everywhere, 5G Home Internet is only available in select cities.
Do Cell Phone Signal Boosters Work With 5G Home Internet?
This generation of cell phone signal boosters are 5G ready, but not 5G optimized. They will enhance 4G and 5G cell signals operating on certain frequency bands. Those bands include:
| | | | | |
| --- | --- | --- | --- | --- |
| Bands 12/17 | Band 13 | Band 5 | Band 4 | Bands 2/25 |
| 700 MHz | 700 MHz | 850 MHz | 1700/2100 MHz | 1900 MHz |
To identify if a cell phone signal booster will work with your 5G home internet, you'll first need to find out which cellular frequencies your 5G home internet uses. Here are the frequencies T-Mobile and Verizon's 5G home internet gateways support:
Cell phone signal boosters will only improve performance across the highlighted frequency bands. When looking at T-Mobile, cellular boosters will not help boost your 5G connection, only your 4G connection. They do, however, work with Verizon's 5G.
Should I Get a Cell Phone Signal Booster for My 5G Home Internet?
Pairing a cellular booster with your 5G home internet is not for everybody. After confirming that a cell booster can work with your 5G home internet, you'll need to identify which cellular frequencies are available in your area. This will help you decide if getting a cellular booster for T-Mobile Home Internet or Verizon Home Internet is worth it.
Cellular signals in different areas operate on different sets of frequency bands. 5G home internet in qualified rural areas may work off 5G frequency bands n71 (T-Mobile 600 MHz) or n5 (Verizon 850 MHz). In the city, however, it can connect to higher 5G frequencies, such as bands n77 (T-Mobile 3.7 GHz) or n260 (Verizon 39 GHz).
To see which cellular frequency bands are used in your area, you can contact your carrier or use an app. Network Cell Info Lite is our top app recommendation. Though, it is only available on Androids. Unfortunately, the Apple App Store does not have any apps that will tell you which cellular band your cellular devices connect to.
If your home internet will predominately work with cellular signals supported by a cell phone signal booster, investing in one is a no-brainer. Your cellular gateway will be able to receive and broadcast a stronger, more reliable signal. Here are our most popular cell phone signal boosters for homes: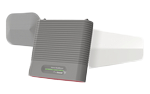 The weBoost Home MultiRoom is the most popular cell signal amplifier. It's a good option for enhanced 5G home internet in the city or countryside. Featuring up to 65 dB gain and high output powers, it can reach distant towers and significantly amplify cell signals. Your gateway will receive superior cell reception to deliver superior results.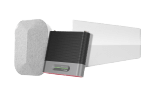 The weBoost Home Complete is the most powerful home booster you can get. It'll boost your 5G home internet performance as well as improve cellular reception throughout your entire home. It features maximum gain of +72 dB, which is the highest of any multi-carrier home unit. It's roughly a shade over 3x more powerful than the weBoost Home MultiRoom. With its powerful uplink and downlink outputs, this unit has more reach to deliver superior service indoors for all cellular devices, including your 5G internet gateway. If you'd like the cell booster professionally installed, consider the weBoost Installed Home Complete.
How Can We Help You?
Wilson Amplifiers is the leading provider of FCC-certified cellular amplifiers. Our home units work with all North American carriers and devices. Once installed, phones, tablets, and 5G home internet gateways will receive enhanced cellular signals for better performance. If you have any questions, please call us (1-800-568-2723), email us (sales@wilsonamplifiers.com), or chat with us. We're happy to help!
Further Readings
Interested in Learning More? Check Out Our Signal Boosting Info Center
THE WILSON AMPLIFIERS ADVANTAGE
FREE SHIPPING No Minumum Purchase
90-DAY
Money Back Guarantee
LIFETIME
Technical Support