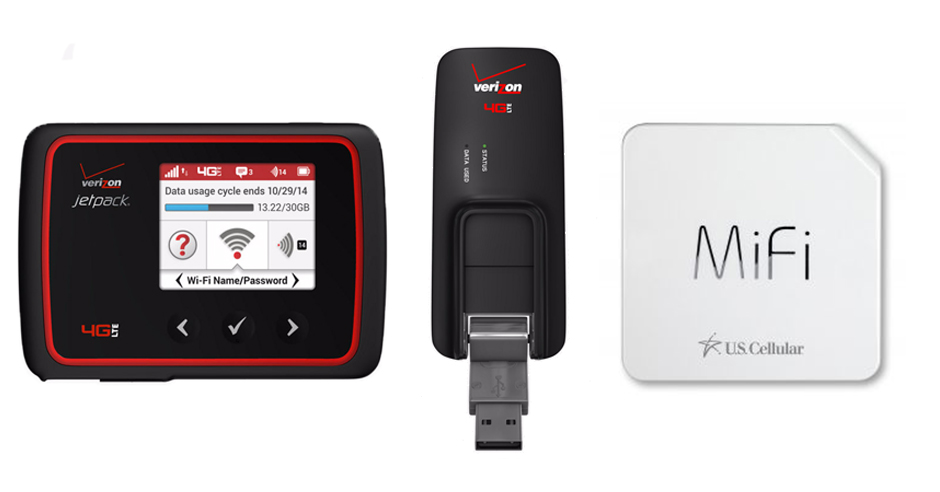 Call them what you want: Jetpack, Mifi, Mofi, AirCard, Cradlepoint router, usb internet stick, mobile wifi... these are all essentially 4G routers that use the same technology.
They are mobile hotspot devices that use cellular signals & data (3G & 4G LTE) to create a personal wifi for your cell phone, tablet, and laptop.
While the ability to connect anywhere and everywhere is the biggest highlight of using a hotspot, there is a big limitation.
When the incoming cellular signal is good, then yes, your hotspot wifi performs as fast as any broadband landline internet.
But when your signal is poor?
Spotty wifi connection
Slow internet speeds
Dropped VoIP (Voice over IP) calls
Several minutes to load a single page
Limited streaming range
Lucky for you, there's a solution.
It's called a hotspot booster.
What is a Hotspot Booster?
A hotspot signal booster (also known as cell phone signal booster or cellular repeater) takes the incoming 3G & 4G LTE signal, amplifies it multiple times up to 32x, and then rebroadcasts the signal to an area in need (i.e. your hotspot router).
It does this with 3 components:
The Outside Antenna pulls in cellular signal.
The Amplifiers boosts 3G & 4G LTE signal up to 32x.
The Inside Antenna rebroadcasts the stronger signal to an area in need.
Stronger 3G & 4G LTE means better internet connection, faster streaming data, reliable & consistent service, and wider coverage area.
And depending if your hotspot has a port or adapter for an external antenna, with the right connector you might be able to DIRECTLY connect to the amplifier for maximum signal boost.
So what are the guarantees?
Works for all carrier hotspots (AT&T, Verizon, T-Mobile, Sprint, etc.)
Works for all cellular devices (MiFi, cell phones, tablets, notebook, etc.)
One time purchase, no monthly fees
Independent device, does not need to be connected to landline internet
Better signal or money back guarantee
Below are our top choices for improving hotspots ranging from home to car to commercial use. Start boosting your wifi hotspot signal instantly:
Hotspot Booster for Home
Hotspot Booster for Car
Hotspot Booster for Commercial Buildings
How May We Help You?
Wilson Amplifiers is the leading provider of cell phone signal boosters. Cell phone boosters amplify 3G & 4G LTE for any phone with any carrier for home, office, or vehicle.
We seriously hate dropped calls and poor coverage, so it's our goal in life to stomp on spotty signal like the little roaches they are:
Free consultation (ask us anything) with our US-based customer support (sales@wilsonamplifiers.com) or call us at 1-800-568-2723.
Free shipping.
Better signal or industry-leading 90 money-back guaranteed. No questions asked.
We want everyone to be satisfied, so we provide lifetime technical support and a 2-year warranty for all products.
Ask us anything and we'll be glad to help.