How Uber & Lyft Drivers Improve Connection & Internet Speeds
Surge in data speed is a surge in earnings
In this ridesharing gig economy, everything is about speed.
Faster pickups, faster deliveries, and faster drop-offs equal to more money at the end of the day.
And you're an entrepreneur on wheels. The boss of you lets nothing affect the bottom line.
But when demand is high and your cellular coverage is giving you the dreaded 'Network error' or 'Please check your connection' warning on your app, that's lost time & lost money.
Time is money--don't lose either.
We fix poor cell phone signal! Find the right signal booster for you:

For Home

For Vehicle

For Business

For Commercial
Poor cellular coverage affects your Uber, Lyft, and rideshare performance
Your smartphone is the ONLY THING that connects you to your customers & service. And your smartphone depends on strong cellular coverage to maintain reliable internet connection.
Because spotty 5G, 4G, and LTE service affects everything:
Weak coverage
Unreliable reception
Connection issues
This all leads to missed requests, poor reviews, and frustration because you're troubleshooting a problem instead of confirming a pickup.
Well, that ends today.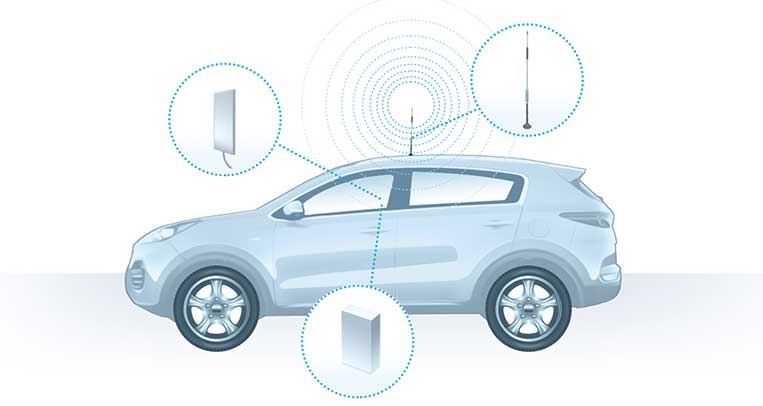 You don't need to go looking for signal, because a signal boosters brings it to you. A cell phone booster takes incoming 5G (on select frequencies), 4G, and LTE signals, amplifies them up to 32X, and rebroadcasts the boosted signal inside your car.
It does this with 3 components:
The Outside Antenna pulls in cellular signal.
The Amplifier boosts the signal up to 32x.
The Inside Antenna rebroadcasts stronger signal inside your car.
Better signal. Better service. Better speeds. So while the other guys are idle looking for a connection, you're completing rides and watching the money grow.
So the big question: will a cell phone booster work for you?
Absolutely:
Works for all carriers (AT&T, Verizon, T-Mobile, US Cellular, etc.).
Works for all smartphones and cellular devices.
One time purchase, no monthly fees.
Better signal or money back guarantee.
Super easy to self install.
Below are our recommended vehicle phone boosters. Start boosting your 5G/4G/LTE signal instantly:
Cell Signal Boosters for Vehicles
Our Pick: weBoost Drive X - 475021
The weBoost Drive X is amongst the most popular vehicle signal boosters, and the most recommended. It's highly dependable. And with its +50 dB of amplification, up to 4 users can enjoy consistent cell signals on the go. The booster is designed to work with any carrier and is compatible with all cellular devices (smartphones, tablets, hotspots, etc.). That means you and three customers will enjoy a stronger signal regardless of which cellular carrier is being used by each person.
The Drive X is ideal for Uber and Lyft drivers who frequently drive through urban, suburban, and few rural areas. However, in areas with weak outside signal, you and your customers might have to be closer to the inside antenna to benefit from the amplified signal.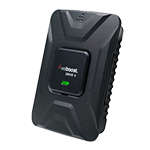 Upgrade: weBoost Drive Reach - 470154
The weBoost Drive Reach is the most powerful vehicle signal booster for Uber and Lyft drivers. Its increased uplink output power allows the booster to communicate with cell towers that are 2x further for twice the signal strength. Plus, it's compatible with any carrier and will boost up to 4 cellular devices simultaneously. Perfect for rural areas, as well as suburban and urban locations.
With the Drive Reach, you will no longer lose your data connection while on the job regardless of your location. In addition, you'll be providing your customers with superior customer service and cellular service, which can lead to 5-star reviews and more money.
To see how the Drive Reach compares to the Drive X, click here.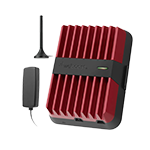 Budget: weBoost Drive Sleek - 470135
The weBoost Drive Sleek is the most affordable vehicle signal booster for a single user. The booster comes with a magnetic vent mount, and when paired with a Bluetooth headset, it really shines for hands-free calling and navigation.
To work, your smartphone must be nested in the cradle. As a result, your navigation services won't lose connection, your app will work perfectly, and you'll be able to answer your clients' calls and messages quickly. The Drive Sleek is ideal for urban and suburban areas, but not the strongest performer in rural locations. However, as long as you have a sliver of signal, the Drive Sleek will not disappoint.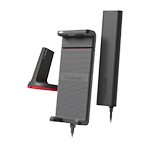 How May We Help You?
Wilson Amplifiers is the leading provider of cellular boosters. Cell phone boosters amplify 4G, LTE, and select 5G signals for any phone with any carrier for home, office, or vehicle.
We seriously hate dropped calls and poor coverage, so it's our goal in life to stomp on spotty signal like the little roaches they are:
Free consultation (ask us anything) with our US-based customer support (sales@wilsonamplifiers.com) or call us at 1-800-568-2723.
Free shipping.
Better signal or industry-leading 90 money-back guaranteed. No questions asked.
We want everyone to be satisfied, so we provide lifetime technical support and a 2-year warranty for all products.
Ask us anything and we'll be glad to help.
Interested in Learning More? Check Out Our Signal Boosting Info Center
THE WILSON AMPLIFIERS ADVANTAGE
FREE SHIPPING No Minumum Purchase
90-DAY
Money Back Guarantee
LIFETIME
Technical Support