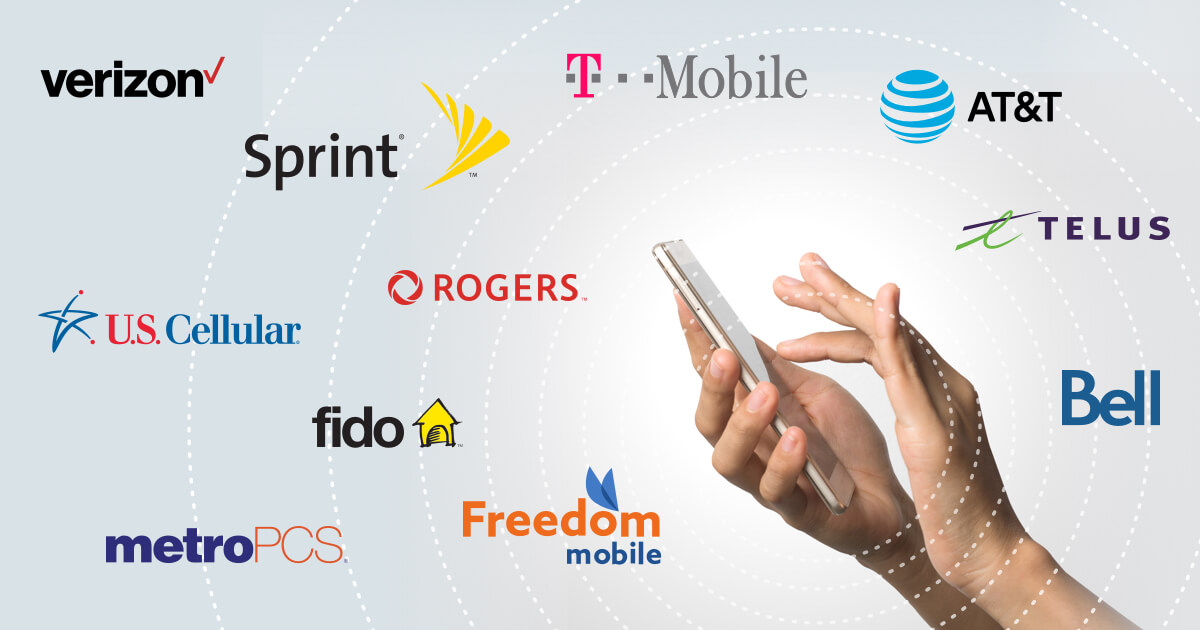 Most Cell Phone Signal Booster Buyers have questions about their carrier compatability. We've put together a chart of the Top Carriers in the US and Canada and listed their frequencies.
You can also buy boosters specifically for your Cell Phone Carrier and for the ultimate resource take a look at our definitive Guide to Cell Phone Signal Boosters.
We fix poor cell phone signal! Find the right signal booster:
3G Frequencies & Popular 3G Technology Terms
3G:
3G (short for third Generation) is a mobile telecommunications system used in cell phones that grew in popularity in the 2000s in North America. 3G handles talk, text, and basic mobile internet.
(Code Division Multiple Access) Developed by Qualcomm (an American tech company), CDMA grew in popularity in the 1990s and is the most popular mobile standard in North America and other select countries.
USA CDMA Wireless Network/Carriers:
Verizon, Sprint, US Cellular, Boost Mobile, C Spire, Ting and Virgin Mobile.
Canadian CDMA Wireless Network/Carriers:
Bell, Telus, Koodo, Virgin Mobile, Sasktel and MTS.
(Global System for Mobiles) Developed by the European Telecommunications Standards Institute, GSM grew in popularity in the 1980s and in the post popular mobile standard around the world in over 219 countries.
USA GSM Wireless Network/Carriers:
AT&T, T-Mobile, MetroPCS.
Canadian GSM Wirelss Network/Carriers:
Rogers, Fido, Wind,Mobilicity.
Note: CDMA and GSM phones are incompatible with each other!
4G Frequencies & Popular 4G Technology Terms

How May We Help You?
Wilson Amplifiers is the leading provider of cell phone signal boosters. Cell phone boosters amplify 3G & 4G LTE for any phone with any carrier for home, office, or vehicle.
We seriously hate dropped calls and poor coverage, so it's our goal in life to stomp on spotty signal like the little roaches they are:
Free consultation (ask us anything) with our US-based customer support (sales@wilsonamplifiers.com) or call us at 1-800-568-2723.
Free shipping.
Better signal or industry-leading 90 money-back guaranteed. No questions asked.
We want everyone to be satisfied, so we provide lifetime technical support and a 2-year warranty for all products.
Ask us anything and we'll be glad to help.