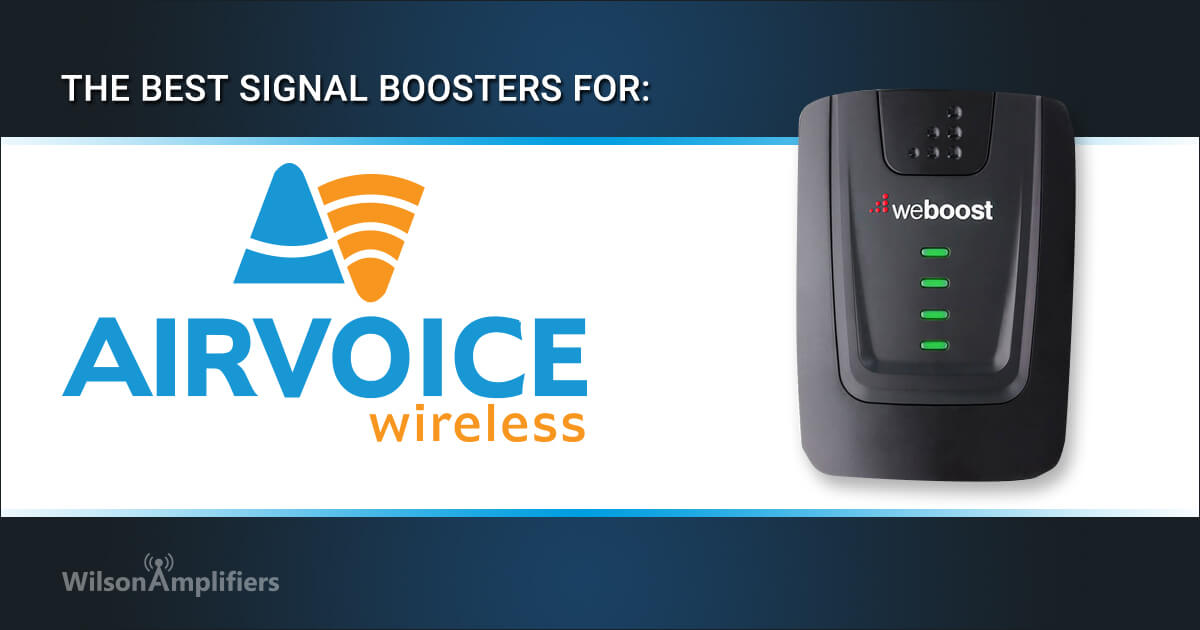 One of the most straightforward prepaid wireless service options available, AirVoice exclusively utilizes AT&T's network when providing coverage. After purchasing an AirVoice SIM, all you need to do is activate it and choose your preferred plan to get started.
Although AirVoice works on the AT&T network, you may still encounter moments of spotty coverage. When more DIY methods of signal boosting don't yield the results you want, it might be time to invest in a signal booster for more reliable reception.
The Problem:
When calls drop and loading screens crawl, it isn't always your carrier's fault. Sometimes factors beyond anyone's ability to immediately fix can interfere with your signal, such as:
Distance from the cell tower
Interference from trees, hills, valleys, mountains, and tall structures
Weather
Building materials in your vicinity
Internal building obstructions
Or some combination thereof
Luckily, there exists many options available to help you get the most out of your AirVoice service.
The Solution:
Signal boosters bypasses the obstructions mentioned above to amplify existing 3G and 4G LTE signals by up to 32x, then rebroadcasts it into your home, office, or car; this applies to signals coming to and from the cell tower.
In addition to improved AirVoice Wireless service, and faster talk, text, and internet, signal boosting equipment also provides the following features and benefits:
Compatible with all cell phones and cellular devices
Works for all carriers in the United States and Canada
A one-time purchase with no monthly fees
No need for any wifi or broadband connection
We've compiled a list of our favorite signal boosters so you can make the right choice for your cellular access needs.
AirVoice Cell Phone Signal Booster For Home
AirVoice Cell Phone Signal Booster For Car
AirVoice Cell Phone Signal Booster For Commercial Buildings
How May We Help You?
Wilson Amplifiers is the leading provider of cell phone signal boosters. Cell phone boosters amplify 3G & 4G LTE for any phone with any carrier for home, office, or vehicle.
We seriously hate dropped calls and poor coverage, so it's our goal in life to stomp on spotty signal like the little roaches they are:
Free consultation (ask us anything) with our US-based customer support (sales@wilsonamplifiers.com) or call us at 1-800-568-2723.
Free shipping.
Better signal or industry-leading 90 money-back guaranteed. No questions asked.
We want everyone to be satisfied, so we provide lifetime technical support and a 2-year warranty for all products.
Ask us anything and we'll be glad to help.