Signal Booster Accessories - Diplexers
Welcome to the second in our series on Signal Booster Accessories! This week, we'll be covering the handy Diplexer (also called a Combiner). The last part we covered was the Splitter - click here to read about those.
See complete cell signal booster kits for your situation:

Home / Small Office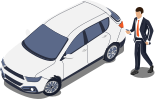 Car / Truck / RV / Boat

Commercial Building
Varying Frequency Strengths
You've read our guide, but want more information about what exactly diplexers are and how they can help you improve the performance of your signal booster system.
Depending on the outdoor signal, certain bandwidths of cellular frequency can be stronger than others. If you are looking to maximize the amount of signal your system gives you, the odds are pretty good you are using a yagi antenna to snag the outdoor signal for it to be amplified and rebroadcast.
Unfortunately, a single yagi antenna can only point one way, and there are five major bandwidths of frequency to bring to the amplifier. Certain carriers use specific bandwidths, so if you're looking for total carrier coverage, you'll need help.
Enter the diplexer.
What are Diplexers?
A diplexer is much like a splitter, except it brings multiple frequencies together before it reaches the amplifier instead of splitting the amplified signal for more than one indoor antenna.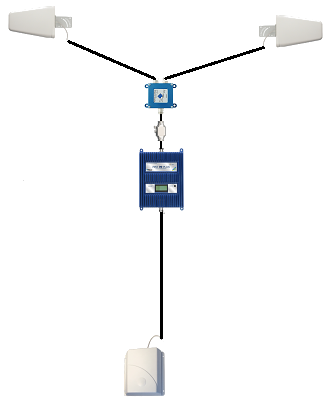 A diplexer/combiner is designed to combine two outside antennas with one amplifier or two amplifiers with one inside antenna. For areas of incredibly poor cellular signal, two directional antennas pointed at different cellular towers can provide for a much stronger signal. This solution can also allow for a cellular signal boosting set up for different types of cellular networks (ie. combining a standard dual-band system or 4G LTE system with an iDEN system or AWS system). This item has N-Female connectors and each port has a loss of 0.5dB.
When Should I Buy a Diplexer?
Diplexers are best bought when you are either trying to combine two types of bands from different carriers, or when signal is so weak that in order to get usable signal at all you have to take the strongest signal from different directions. If you find yourself in either of these situations, a diplexer can provide superior signal for a low cost.
Finally, ensure you are running 50 ohm cable, or have an adapter for it. Diplexers can only be used with 50 ohm cable.
For more reading, check out our blog posts on coaxial cables, and 50 vs. 75 ohm.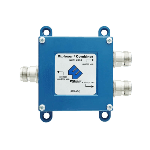 How May We Help You?
Wilson Amplifiers is the leading provider of cell phone signal boosters. Cell phone boosters amplify 3G & 4G LTE for any phone with any carrier for home, office, or vehicle.
We seriously hate dropped calls and poor coverage, so it's our goal in life to stomp on spotty signal like the little roaches they are:
Free consultation (ask us anything) with our US-based customer support (sales@wilsonamplifiers.com) or call us at 1-800-568-2723.
Free shipping.
Better signal or industry-leading 90 money-back guaranteed. No questions asked.
We want everyone to be satisfied, so we provide lifetime technical support and a 2-year warranty for all products.
Ask us anything and we'll be glad to help.
THE WILSON AMPLIFIERS ADVANTAGE
FREE SHIPPING No Minumum Purchase
90-DAY
Money Back Guarantee
LIFETIME
Technical Support