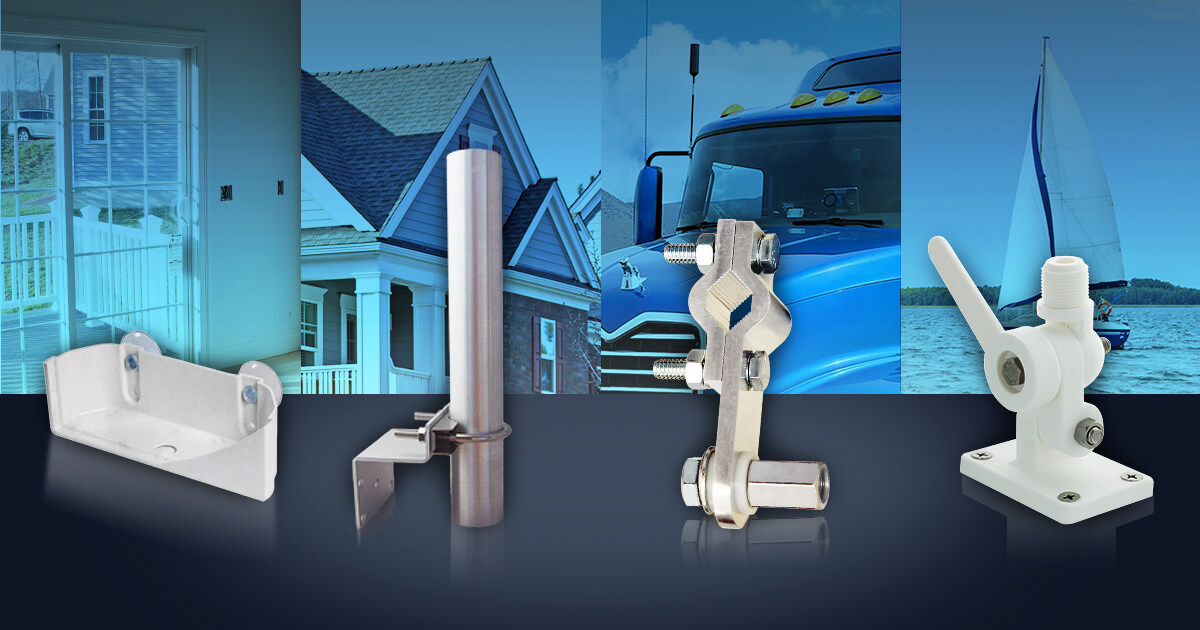 Welcome to the fourth in our series on Signal Booster Accessories! This time we'll be covering mounts - a necessary buy if you plan on installing your antenna on a rooftop or window and don't have a chimney or other pole in just the right place. Let's get started.
A Place to Live
The reason for a mount doesn't need much explanation: it's where you put your indoor or outdoor antennas. Since there are dozens of potential configurations, mounts are designed to be diverse and fit most applications. However, there do exist specialized mounts, so it can be somewhat tricky to figure out what mount is right for you. Fortunately, we're here to help.
How May We Help You?
Wilson Amplifiers is the leading provider of cell phone signal boosters. Cell phone boosters amplify 3G & 4G LTE for any phone with any carrier for home, office, or vehicle.
We seriously hate dropped calls and poor coverage, so it's our goal in life to stomp on spotty signal like the little roaches they are:
Free consultation (ask us anything) with our US-based customer support (sales@wilsonamplifiers.com) or call us at 1-800-568-2723.
Free shipping.
Better signal or industry-leading 90 money-back guaranteed. No questions asked.
We want everyone to be satisfied, so we provide lifetime technical support and a 2-year warranty for all products.
Ask us anything and we'll be glad to help.