Cell Phone Booster Installers in Florida
Looking for a local cell phone booster installer? Wilson Amplifiers and our trusted partners offer professional cell phone booster installation services throughout The Sunshine State.
While Florida is said to have decent cellular coverage throughout, the opposite is true indoors. Many homeowners, guests, employees, and clients struggle with dropped calls and slow data speeds as soon as they set foot inside residential or business buildings. Luckily, cell phone signal boosters help improve in-building coverage for superior voice and data connectivity.
For the highest quality signal, a proper installation is vital. However, we know that installation can be challenging for some Floridians, especially in large buildings. Whether you live or work in Miami, Tampa, Orlando, Fort Myers, Jacksonville, or any other city in Florida, Wilson Amplifiers and our trusted partners can help!.
Commercial Cell Booster Installation Services in Florida
Wilson Amplifiers offers complete turnkey installations for commercial buildings of any size throughout Florida. Our accredited team of cell booster installers will listen to your cell signal needs, conduct a site survey to understand your situation, provide tailored signal booster recommendations that fit your budget, create a unique design for your building, and professionally install every component for superior in-building coverage.
For an out-of-the-box installation, the weBoost for Business Office 200 Installed is a great commercial-grade option for small-to-medium businesses and warehouses. Our trusted installation partner, Ontech Smart Services, will take care of the entire installation – from analyzing your coverage needs and signal quality to installing each component in the best possible location for optimal results.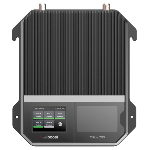 Residential Cell Booster Installation Services in Florida
If you want great cell signal without the hassle of installation, we offer a fully installed option directly to your front door! No-fuss, no muss. The weBoost Installed Home Complete is weBoost's most powerful booster for medium-to-large residential buildings and the only home unit to include a free professional installation. Installation will be performed by our trusted partner, Ontech Smart Services. They will provide a quick, hassle-free installation at your convenience.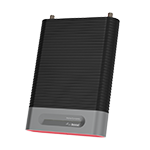 For signal boosters who don't include and installation, or those who already own a signal booster, we highly recommend CEDIA.NET to find trusted, certified installers anywhere in Florida.
Find a Local Installer Near Me
Why Wilson Amplifiers?
Wilson Amplifiers has been providing cell phone signal boosters to commercial and residential customers in Florida for many years, and we're proud to say that our installations, as well as our partners, are done by highly skilled technicians at the highest industry standards.
Florida Cities We Serve
Miami-Fort Lauderdale-West Palm Beach
Tampa-St. Petersburg-Clearwater
Orlando-Kissimmee-Sanford
Jacksonville
North Port-Sarasota-Bradenton
Cape Coral–Fort Myers
Lakeland–Winter Haven
Deltona–Daytona Beach–Ormond Beach
Palm Bay-Melbourne-Titusville
Pensacola-Ferry Pass-Brent
Fort Pierce-Port St. Lucie
Tallahassee
Naples-Immokalee-Marco Island
Ocala
Gainesville
Crestview-Fort Walton Beach-Destin
Panama City
Punta Gorda
Sebastian-Vero Beach
Homosassa Springs
Sebring