on January 10, 2017 Randi Sherman
Honestly, it's amazing that you get any signal at all.
First it has to tackle through tall structures like mountains, buildings, trees, and valleys. Then it has to squeeze through concrete, steel, and thick building material.
And, of course, we can't forget about radiant barrier and electrical or magnetic conductive material before it finally reaches to you.
It's no wonder that by the time signal comes to your cellphone –it's weak and erratic, offering up limited coverage and spotty reception.
Literally, everything is standing in its way. Lifting your arm in the air and waving it around in the desperate hope of finding one bar of 3G or 4G –is largely a sad but very familiar exercise.
What you need? Your cell phone signal needs a boost.
Poor reception significantly affects our lives, because we're so dependent on our smartphones, cellphones, and tablets for personal use and work.
We need a definitive solution.
Your Better Half:
Your better half is definitely a Metro PCS Signal Booster.
MetroPCS is a prepaid wireless carrier in the U.S. using the T-Mobile network boasting 96% coverage nationwide. But sometimes you are just way too far away from your nearest cell tower or have obtrusive building material to get any signal at all.
That's when a MetroPCS signal booster.
It takes your weak signal, amplify it by as much as 32X, and rebroadcast the signal to where you need it. This gives you instantaneous, better coverage so you don't end up exasperated and stressed out trying to hang out of a window or rooftop to catch a passing bar or signal.
Your reception is now totally reliable and you can depend on your signal booster to be the Starsky to your Hutch.
It's got your back and you can say goodbye to dropped calls and static-sounding conversations. You can say hello to faster internet as you will now have consistent service. You can upload and download until the cows come home.
Cut the Cord:
Please note that a signal booster is different from a femtocell which requires a landline internet connection to give you a better signal.
A signal booster doesn't need landline internet or the fees that go along with it –it uses your existing cellular signal and ramps it up. You now have a boosted signal inside your home or car to use whenever and wherever you need it.
The best part is that you can use the booster for all mobiles from iPhones to Android.
If your device uses cellular signals you can team it up with a signal booster and it will work. It doesn't matter where you find yourself, MetroPCS cell phone boosters will keep you talking and connected to the web. They'll keep you connected if you're sitting in anything from home, car, or even a boat.
weBoost:
Of the many FCC-certified signal boosters, the best-in-class come from weBoost by Wilson Electronics. Here's why:
Better signal or money-back guaranteed.
Leader in the industry since the very beginning
Free shipping.
30-day trial.
24-hour call-in installation assistance.
Lifetime technical support.
With that said, here's a look at 6 of the best:
---
MetroPCS Cell Phone Signal Boosters For Home & Office
GOOD
weBoost Home 3G for MetroPCS (473105)
Boosts Voice and 3G Data.
One-Room Coverage
Up to +60 dB Gain
$269.99
What Our Customers Say:
Cheapest MetroPCS signal booster for home use. One-room coverage. Only good for talk & text. If high-speed internet is also important, look into upgrading to a 4G model.
---
BETTER
weBoost Connect 4G for MetroPCS (470103)
Boosts Voice, Internet, 3G & 4G LTE Data.
Coverage up to 5,000 sq ft
Up to +65 dB Gain
$549.99

What Our Customers Say:
Most popular Cricket Wireless booster. Up to 5,000-square-foot coverage, but average range of 2,500 to 3,000 square feet is more realistic depending on quality of outside signal..
---
BEST
weBoost Connect 4G-X for MetroPCS (471104)
Boosts Voice, Text Messages, Internet, 3G & 4G LTE Data
For Large Building Coverage.
Up to +70 dB Gain
$899.99
What Our Customers Say:
Most powerful home signal booster. With range up to 7,500 square feet, it might sound like overkill, but for rural areas with extremely poor cellular signal, it be a necessity. Otherwise in the city, very good for big homes and small buildings.
---
MetroPCS Cell Phone Signal Booster For Car
GOOD
weBoost Drive 3G-M for MetroPCS (470102)
Boosts Voice, Text Messages, and 3G Data
For phones, tablets or laptops
Up to +50 dB Gain
$299.99
What Our Customers Say:
Most popular 3G booster. Can be used with a cell phone, tablet or laptop. Multiple users can use this booster at the same time, so it's great for families. Only for talk & text.
---
BETTER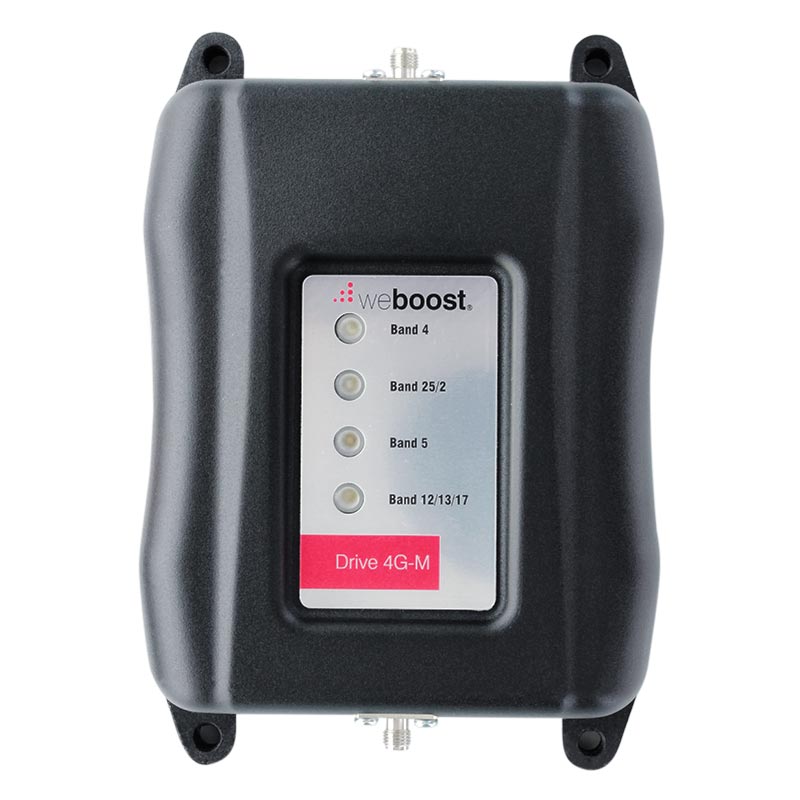 weBoost Drive 4G-M for MetroPCS (470108)
Boosts Voice, Text, 3G & 4G LTE Data.
Multiple devices including phones and tablets
Up to +50 dB Gain
$379.99
What Our Customers Say:
Most popular car booster. Great for urban areas, good for rural. Supports up to 4 cellular devices.
---
BEST
weBoost Drive 4G-X for MetroPCS (470510)
Boosts Voice, Text Message, 3G & 4G LTE Data.
For multiple cell devices.
Up to +50 dB Gain
Pro Model provides 60 percent more reach from and to cell tower
$479.99
Our Review:
Most powerful vehicle signal booster. Has up to 60% more reach than other car boosters, so this is made especially for remote, rural areas.
---
These are your perfect sidekicks for better service, constant connection and more bars.
The boost banishes dropped calls and slow internet. They deliver superb performance for all your cell phone needs - from business demands to emergencies.
You'll experience great voice quality and the convenience of a service that keeps you connected. They can also be used across all of the networks –AT&T, T-Mobile, Verizon, Sprint –if you change providers you will still be able to use your signal booster.
Wilson Amplifiers - Your One-Stop Service
If you're not sure about which product will match your specific need you can ask Wilson Amplifiers anything- It's free!
You can also drop your question to the US-based customer support center: sales@wilsonamplifiers.com. When you make a decision on the product, shipping is free and you'll get a 30-day test drive. It comes with a 2-year manufacturer's warranty. It's also proudly made in the USA.
If you don't get a better signal we provide you your money back –guaranteed. You also get lifetime technical support. 30,000 satisfied customers can't be wrong –they brought the cell tower into their living rooms and vehicles - then felt the boost!
---
Need to learn more? Check out our Definitive Guide to Signal Boosters:
---