Which Carrier has the Best Coverage in my Area?
An In-Depth Cell Phone Coverage Map Comparison
Options are great, but too many can make decision-making feel overwhelming. With so many cell phone service carriers to choose from, don't we all want to pick the one with the best service? Granted, a proper cell phone signal booster will work wonders on even the weakest signal, but why put all that unnecessary pressure on your amplifier?
Between Sprint, Verizon, AT&T, T-Mobile, and US Cellular, our cell phone coverage map comparison breaks down all of the options and proves which service provider reigns supreme. Keep reading to find out who has the best cell phone coverage, and explore the cell phone coverage maps by carrier for yourself.
---
Find your service area on the Verizon Coverage Map
Let's begin with the best. Verizon's 4g coverage map provides coverage for 327 million people over 2.68 million square miles accounting for 99% of the United States population. Verizon's prices reflect this dominance, ringing the highest rates to match their superior coverage. If you find yourself in the 1% that resides outside of Verizon's coverage, or in a building that's blocking that otherwise reliable signal, a signal booster will continue to make the most of the nation's strongest signal.
The Verizon 3g coverage map may vary by location, kicking in when 4G service is unavailable, and the Verizon 5g coverage map is ever-involving, so please explore their site as this new technology evolves.
---
Find your service area on the Coverage Map for T-Mobile
T-Mobile holds the second place spot for coverage in the United States. The T-Mobile 4G coverage map (and corresponding T-Mobile 3G coverage map) allows you to search your exact location, and also includes an option to compare LTE coverage between the top four providers.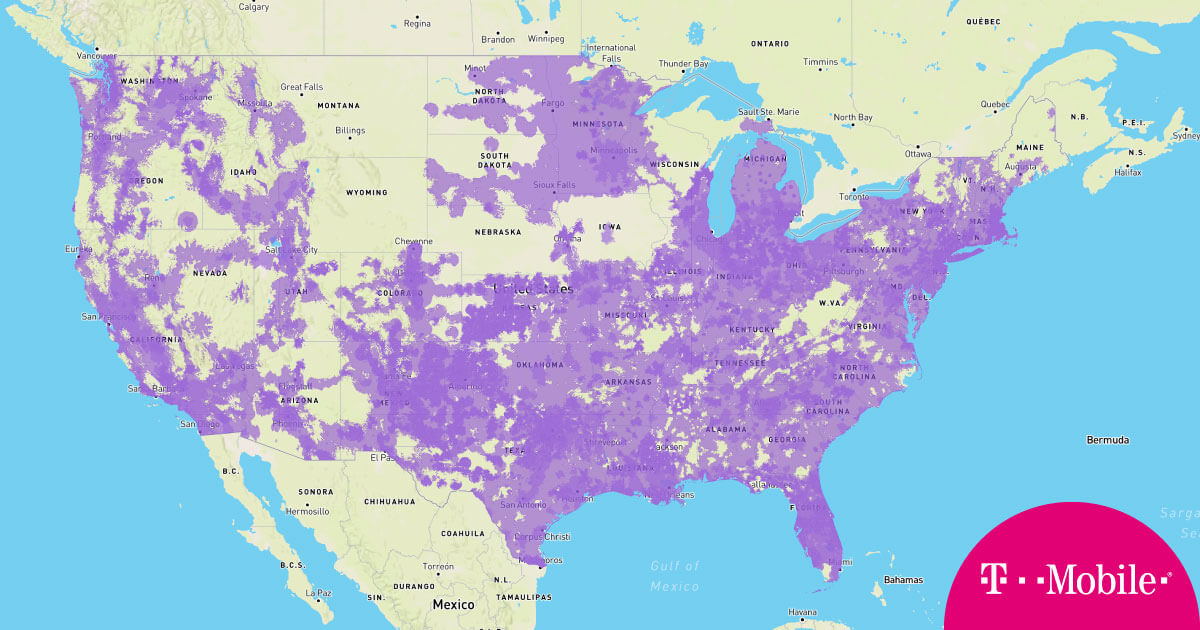 T-Mobile plans to extend 5G coverage to 200 million Americans this year. Their site claims to have the first, largest, and only nationwide 5G network. With the big Sprint merger finally getting the go-ahead to move forward, T-Mobile's coverage map may be expanding quite a bit in the near future by incorporating Sprint's map into their own.
---
Find your service area on the AT&T Coverage Map
AT&T currently ranks a close third in available coverage, with the fastest download speeds being their current claim to fame. The AT&T 3G coverage map and AT&T 4G coverage map cover 68% of US subscribers, providing strong coverage and data speeds.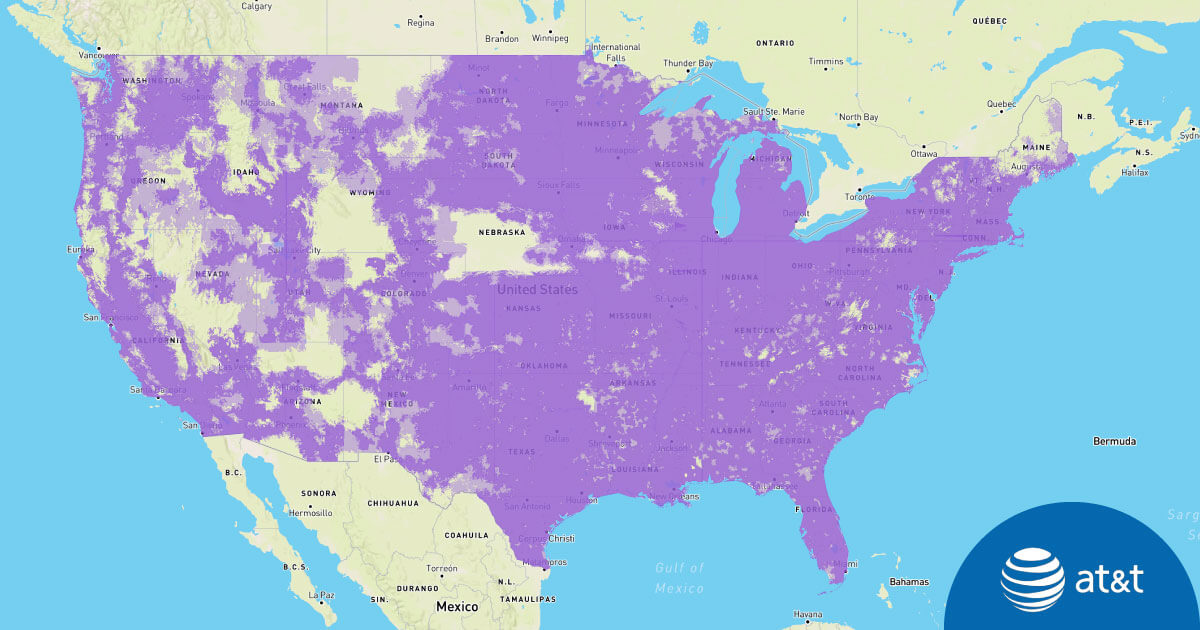 AT&T's 5G coverage map has been limited to select US cities, with plans to expand in the near future.
---
Find your service area on the Coverage Map for Sprint
Sprint is currently at the bottom of the big four cell phone service carriers, as shown in the Sprint 4g coverage map. The 4G and Sprint 3G coverage map show reliable coverage across the more populated areas of the United States, so city dwellers should experience quality service, while more rural subscribers could have some issues. Though it may not be the toughest competition for the Verizons of the world, Sprint does offer some of the most affordable coverage available.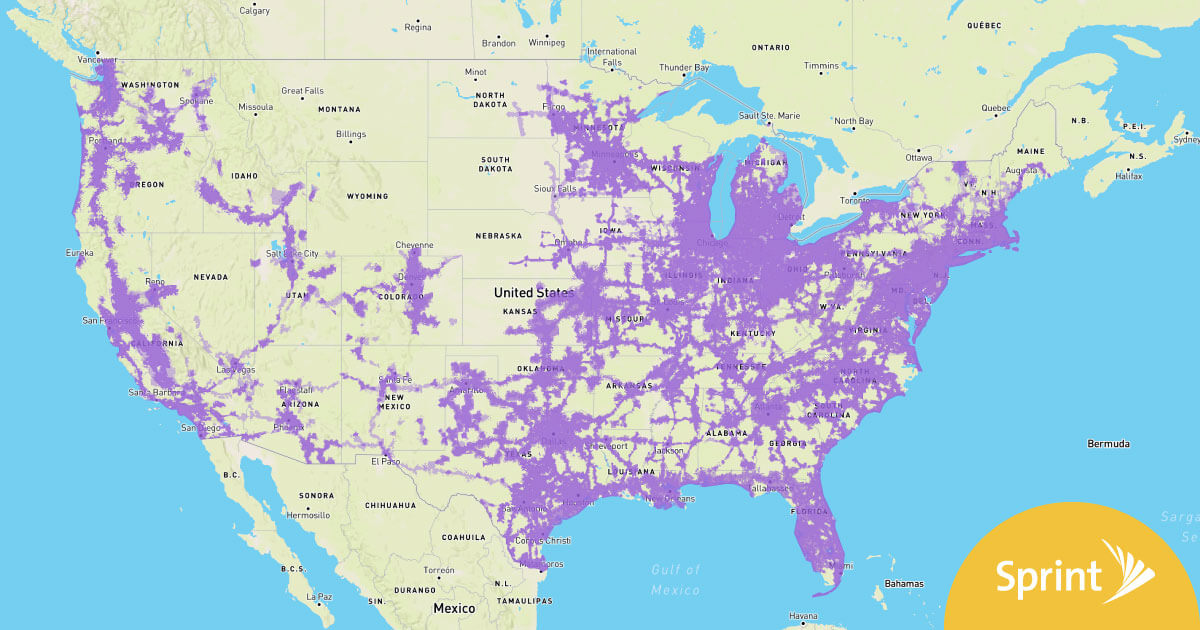 With the recent merger of T-Mobile and Sprint set to move forward, the Sprint 5G coverage map is likely to look a lot more promising than it does now. And not just for 5G — coverage for this new supergroup is likely to expand and become a major contender for the top spot as best cell phone coverage in the US... Stay tuned!
---
Find your service area on the US Cellular Coverage Map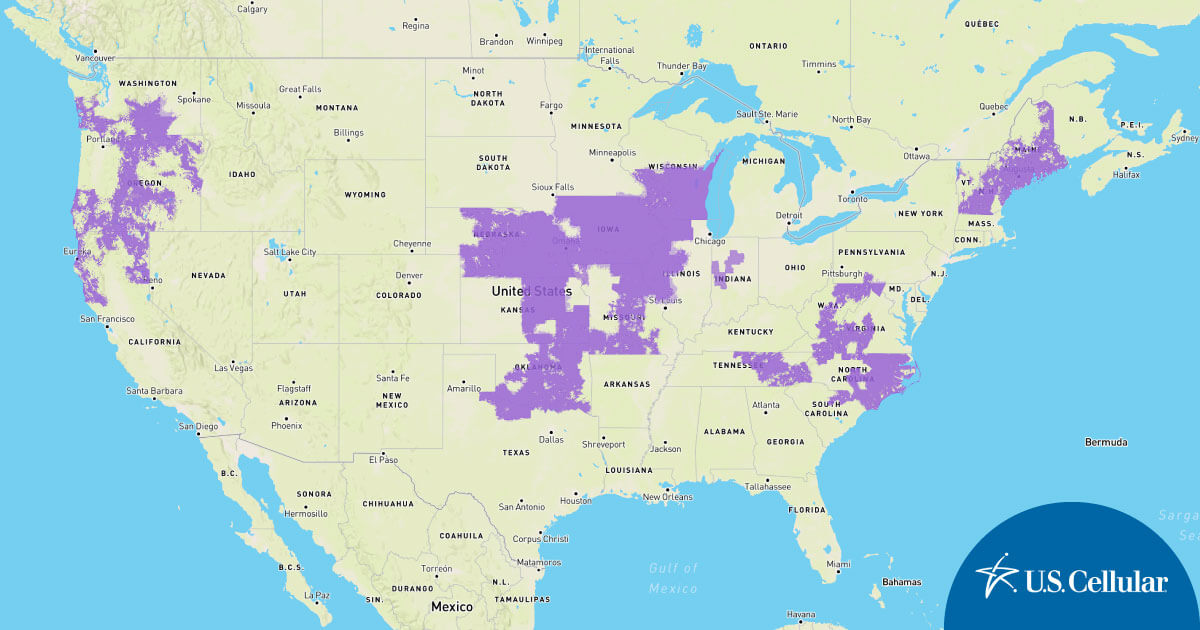 With a focus on "fairness" and its non-profit contributions, US Cellular provides a comprehensive package for cell phone service, including unlimited talk, text, and data starting at just $30 per line. The US cellular 4G LTE coverage map includes interactive options for the US cellular 5G coverage map and the US cellular 3G coverage map, and covers a large portion of the majority of the United States at some of the lowest prices available.
---
Who has the best cell phone coverage?
Verizon continues its stranglehold on the top spot for cell phone coverage, though its competitors do continue to offer comparable coverage at more affordable prices. Each carrier provides a strong enough signal in most areas of the United States, and with a signal booster, even the weakest signal can be amplified to top speeds.
Keep in mind that cell phone coverage varies by location, so even the most comprehensive service will have some blind spots. Obviously, looking at our maps above, there are certain areas of the country that are so remote that none of the major carriers prioritze coverage there. Explore the interactive cell phone coverage maps provided by each carrier to pinpoint your exact location and find the right provider for you.
If weak coverage in your area is presenting problems, a cell phone signal booster can work wonders. Voice, call, and text all get the boost they need to keep you connected, even in the face of natural and man-made obstructions.
Find the perfect cell phone signal booster for your home, office, or vehicle (including everything from cars and trucks to big rigs and boats). Contact us at sales@wilsonamplifiers.com, call us at 1-800-568-2723, or chat with one of our signal experts here for a personalized recommendation.
Get Better Signal Contact Our Experts